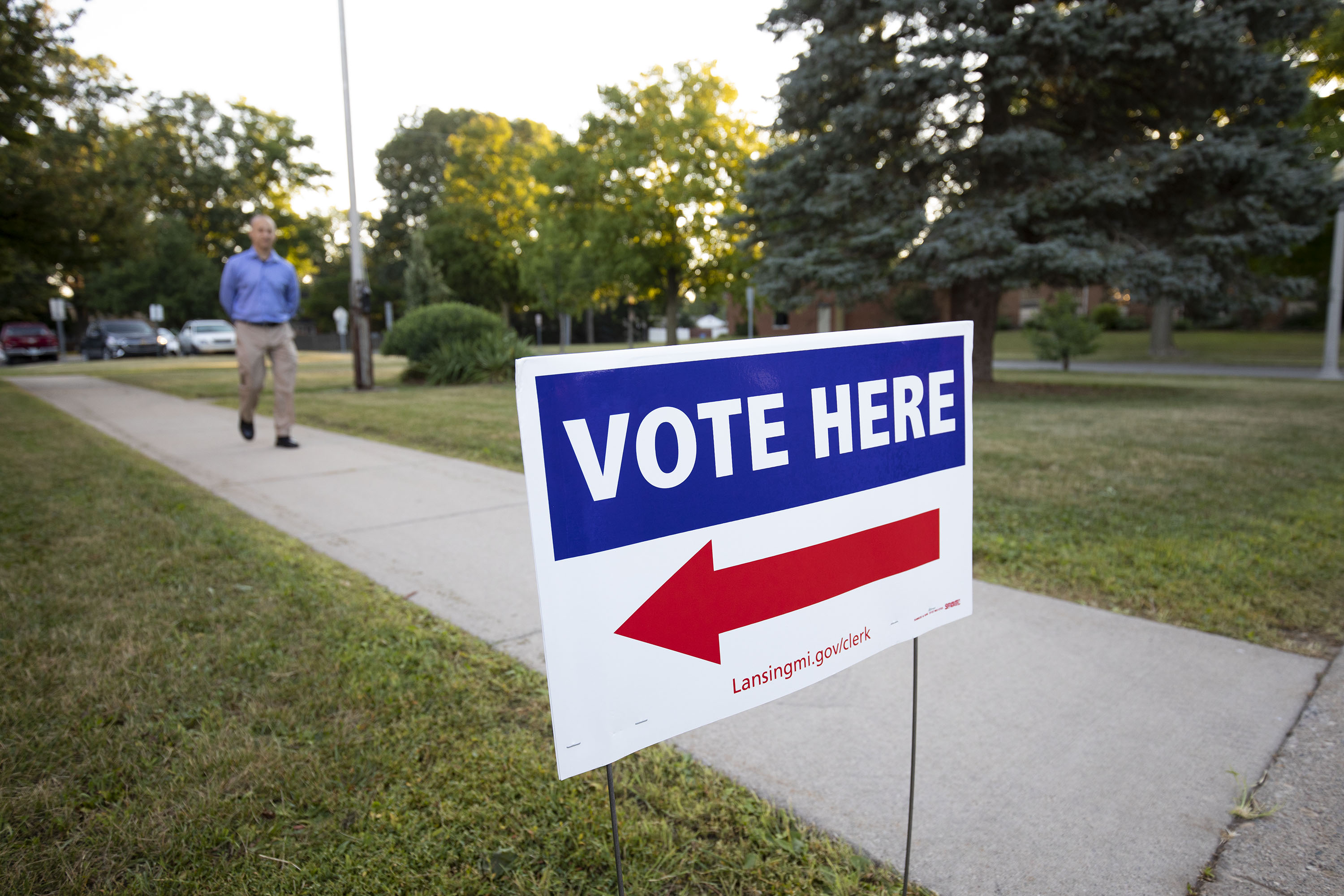 Michigan voters choose their next governor Nov. 8, opting between two women for the first time in state history.

Democrat Gretchen Whitmer, a lawyer, served as a prosecutor, Michigan state representative and senator before she became governor in 2019. Tudor Dixon, the Republican nominee, previously worked as a steel industry saleswoman and conservative media personality. She's a newcomer to politics. AARP talked with both candidates about issues of importance to older voters. Interviews have been edited for clarity and length.


Americans pay the highest prescription drug prices in the world. What would you do to provide Michiganders with relief from those high costs?
WHITMER: I established the prescription drug task force and charged the group with investigating how to lower the cost of prescription drugs. I brought Republicans and Democrats together and signed legislation that lowers the cost of prescription drugs ... and holds middlemen accountable with greater transparency. ... House Bill 4351 prohibits PBMs [pharmacy benefit managers] from charging a copay that's higher than the selling cost of the drug. House Bill 4352 allows pharmacists to provide comparative prices of generics and brand-name drugs without being asked. ... I would love to put my foot on the accelerator with a Legislature that will help continue this work.

DIXON: State Rep. Julie Calley [R] has already worked on a bill [House Bill 4351, which was signed into law in February] to try to hold pharmacy benefit managers accountable so that we don't have that excess cost in the system. We need to make sure we enforce that and reduce costs there, and also talk to our pharmaceutical companies about what we can do to make sure we have the lowest drug prices, especially for our seniors. We also need to look at inflation costs. Look at what we're dealing with across the country right now. Everything that travels on our roads—the prices are increasing because of inflation, because of the cost of gas.


Michigan's long-term care industry is in a staffing crisis. What steps would you take to address this crisis?
DIXON: Over the COVID pandemic, we lost a lot of those workers, so we're looking at incentives to get some of those people into the state or back into that workforce. ... It's time that we look at the situation with the virus, where it is now and how we can get those workers who chose not to get vaccinated back into the system. Many of these people have natural immunity and would love to get back into the workforce. ... There's an opportunity there, letting them know that their medical licenses will not be threatened, that they are safe in this community and that we want them to feel that they can come back into the workforce.

WHITMER: We've worked really hard to partner with agencies that help with in-home care, and also with homes that house the elderly and hospitals to make sure that we're doing everything we can ... to entice good people into this important work. ... Last year, we secured $460 million to give a permanent $2.35-per-hour raise to direct-care workers. ... It's my hope that the Legislature will continue to partner with me so that when people are showing up for these tough jobs, they're able to take care of their own families. ... To build on this, I've proposed a plan to provide more resources for health care workers, including pay raises for nurses, first responders and nursing home non-direct care workers.


Are there steps you can take to combat inflation and the rising cost of living, especially as it affects older Michiganders?
WHITMER: It is my fervent hope that in a second term, I can finally get a Legislature that will work with me to repeal the retirement tax. After a lifetime of work, it is cruel and untenable for the state of Michigan to change the rules and start taxing retirement when people are living on a fixed income, and then you add inflation on top of it.

DIXON: We have to very seriously look at our energy situation. ... Gretchen Whitmer and [Michigan Attorney General] Dana Nessel [D] are trying to shut down Line 5 [in the Mackinac Straits]. Line 5 is Michigan's energy security. ... Without it, you'll see increases in the price of heating your home, fueling your cars and electricity.


Most older Michiganders want to stay in their homes and communities as they age. What steps will you take to ensure all Michigan residents have access to livable communities and are able to live independently at home as they age?
DIXON: We would love to see more direct care workers that would be able to help those folks to stay in their homes. … Especially over the COVID pandemic, we lost a lot of those workers. So we're looking at incentives to get some of those people into the state or back into that workforce. And what does that look like for the state of Michigan? How do we get people to help folks out in the home—not only overcoming fear from COVID, but also making sure that we have the right training programs available in our community colleges.

WHITMER: Seniors deserve safe and affordable housing, whether it is a place to live or it is a place to age and to maintain a high quality of life. This is something that's really important. So whether it is helping people with mortgages or repairs or rent, we've made historic strides to help thousands of Michiganders with housing. … It's critical that we continue to have the workforce that can support a dignified plan to live in your home. And so, we've made record investments in helping people who are in the care economy—recognizing the hard work that it is, but also how important it is that they're able to take care of themselves.


What steps would you take to ensure access to affordable reliable high-speed internet for Michigan households, especially those in rural areas?
WHITMER: Over the last two and a half years, we have seen how important it is that we have access to high-speed internet and how it can create opportunities for telehealth—or simply for human connection in the midst of a pandemic, or the ability to work from home. And so I created the Michigan high-speed internet office to meet our goal of 100 percent internet access across the state. We're investing hundreds of millions of dollars to continue expanding broadband with a focus on underserved communities like older Michiganders.

DIXON: We're looking at this across the entire state right now from the standpoint of not only people who are looking for telehealth, but also for our young students. This is truly an issue that we realize the extent of how deep this runs when we went through the pandemic. So this has to be a public-private partnership with our internet providers to help them to understand the importance of expanding. … It's not just students and it's not just folks looking for telehealth, but it's also us expanding businesses. And if we can expand our businesses into those rural areas, that will be a bigger motivator for private industry to bring the broadband out there.

Find more information on the candidates at tudordixon.com or gretchenwhitmer.com.

Also of Interest: