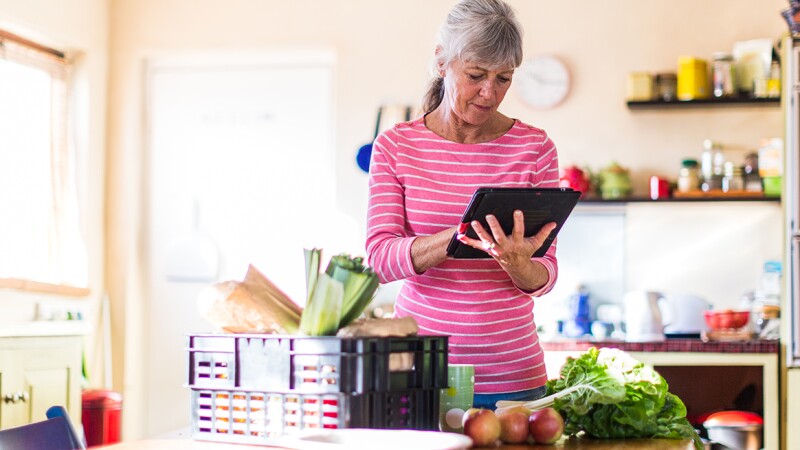 In the face of the coronavirus pandemic, Michigan is providing information and resources to help older Michiganders and those caring for them protect themselves from the virus and help prevent it from spreading to others.

Gov. Gretchen Whitmer announced June 1 she is lifting the stay-at-home order, says restaurants and bars can open June 8 at 50 percent capacity, and people may gather in groups of up to 100 as long as they socially distance.

Retailers may reopen without appointments, but with capacity limits.

Workers can return to office settings if working remotely is not possible. Employees who can should telecommute.

Day camps for children and outdoor swimming pools can open with reduced capacity on June 8. Libraries and museums can open June 8, also with capacity restrictions.

But schools, gyms, barber shops and hair salons, indoor theaters, casinos and tattoo parlors must remain closed.

Businesses considered essential to health and safety -- including grocery stores, pharmacies, banks and credit unions, gas stations and auto repair shops -- have been open.

The Governor encouraged Michiganders to continue to socially distance at least 6 feet apart and to work masks in enclosed areas.

"We're taking a big step forward today in Michigan, but stay smart, stay safe and if you fit the criteria, get tested," Whitmer said.

For more details about what is open and closed and other information about the order, go to Michigan.gov/coronavirus.


AARP coronavirus resource information:
https://www.aarp.org/health/conditions-treatments/info-2020/coronavirus-facts.html

From the Michigan Aging and Adult Services Agency:

Coronavirus hotline with menu option for older adults to speak with senior specialist: 888-535-6136 or e-mail COVID19@michigan.gov


Do you have symptoms?
If you have coronavirus symptoms, call your health care provider or local public health department to figure out if you could — and should — get tested. Signs of the virus are a dry cough, fever and shortness of breath. You can also use the CDC's Coronavirus Self-Checker to check your symptoms. (Read more about coronavirus and how to stay safe.)

The first step to pursue testing for the novel coronavirus is to call your doctor, as recommended by the U.S. Centers for Disease Control and Prevention.

If you don't have a doctor, the state of Michigan has a hotline specifically for people who suspect they may have the coronavirus. That number is 888.535.6136.

Or, contact your county health department.


Up-to-date state and local health information:


For stress and anxiety relief


Food assistance, information and resources:
If financial difficulty is a barrier to food, consider these resources and programs with assistance programs in your area.


Health assistance, information and resources:


Information and Resources for Caregivers


Small business disaster relief:


Financial resources and unemployment benefits:


Information and resources for veterans, military and their families:


Additional resources and activities available while social distancing:


More on Coronavirus