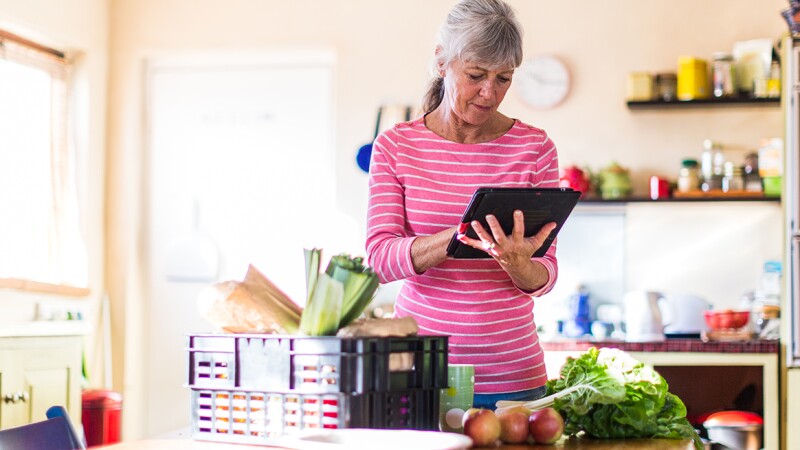 Gov. Gretchen Whitmer recently announced a revision to the MI Safe Start Plan, which will now limit the allowed number of people at indoor gatherings to no more than 10 people.

Additionally, bars will be closed for indoor service across the state, including in Regions 6 and 8, under certain guidelines. The amended order went into effect July 31.

The outdoor gathering limits remain at 250 in Regions 6 and 8, with a 100 person limit for the rest of the state. The revised order also includes updated workplace safeguards.

"As we see COVID-19 cases continue to rise, Michiganders cannot afford to drop our guard. We must take every step possible to save lives, protect the brave men and women on the front lines, and avoid overwhelming our health care system while we continue to combat COVID-19," Whitmer said in a statement. "After seeing a resurgence in cases connected to social gatherings across the state, we must further limit gatherings for the health of our community and economy. By taking these strong actions, we will be better positioned to get our children back into classrooms and avoid a potentially devastating second wave."

The rollback is due to a resurgence of COVID-19 cases as of late, and is in an effort to control an expected super-spreading of the virus due to large social gatherings. This follows several recent cases of breakouts across metro Detroit and even in Lansing.

For more of the latest news regarding the Governor's executive orders, go to: Michigan.gov/coronavirus

Whitmer announced Tuesday, July 14 that she has signed an executive order to continue Michigan's state of emergency until Aug. 11, citing an increase in new COVID-19 cases.

Whitmer moved July 10 to put more pressure on those defying a previous order she issued requiring the wearing of masks in indoor places of public accommodation to slow the spread of the new coronavirus.

Executive Order 2020-147 requires businesses to deny entry or service to anyone not wearing a face covering. It further empowers state departments and agencies that learn a licensee is violating the requirement to temporarily suspend that business' license to operate.

The mask rules also became tougher for individuals. There is now a $500 fine for violations, and persons must now wear a face covering outdoors when they cannot "consistently maintain a distance of six feet or more from individuals who are not members of their household." Additionally, persons must wear a face covering when waiting for or riding on public transportation, while in a taxi or ride-sharing vehicle or when using a private car service.

"The heroes on the front lines of this crisis have gone hours without taking their masks off every day – doctors, nurses, child care workers, grocery store workers. We owe it to them to wear our masks when we're on a trip to the grocery store or pharmacy," Whitmer said in a prepared statement. "Masks can reduce the chance of spreading COVID-19 by about 70 percent. By wearing masks, we can save lives and protect our family, friends, and neighbors from the spread of COVID-19. And by wearing masks now, we can put our state in a stronger position so our kids can return to school safely in the fall. For the sake of your loved ones, let's all mask up, Michigan."

Whitmer previously announced that schools will reopen for in-person learning this fall, likely with fewer students per classroom and more safety measures in place.

She has requested that school districts put together a preparedness and response plan for reopening. More recently, Whitmer said she will not allow school reopening in the fall if she's not convinced it's safe for students and staff.

"Our intent is to resume in-person instruction and to do so in a way that is safe," Whitmer said. "Some schools will be able to do things, even in more aggressive ways, others will need some help just to get to the minimum expectations."

On July 1, the Governor ordered the closure of all indoor bars and most nightclubs. This applies to those with on-premise retail liquor licenses that earn more than 70 percent of their money from the sale of alcohol. Restaurants can remain open with social distancing restrictions.

"Following recent outbreaks tied to bars, I am taking this action to slow the spread of the virus," Whitmer said.

She has also said she will roll back other reopenings if COVID cases continue to increase.

On June 15, salons and barbershops reopened and restrictions lifted on overnight summer camps and K-12 school sports activities. But social distancing restrictions remain in place.

Protection against eviction of tenants from rental residents has been extended to July 15.

On June 10, the Governor ordered reopening of movie theaters and gyms in Northern Lower Michigan and the Upper Peninsula. Those facilities remain closed in the rest of the state.

She announced June 1 the lifting of the stay-at-home order and allowed retailers to reopen with capacity limits.

Workers were allowed to return to office settings if working remotely is not possible. Employees who can should telecommute.

Day camps for children and outdoor swimming pools were allowed to open with reduced capacity on June 8. Libraries and museums reopened June 8, also with capacity restrictions.

Businesses considered essential to health and safety -- including grocery stores, pharmacies, banks and credit unions, gas stations and auto repair shops -- have been open all along.

The Governor continues to encourage Michiganders to socially distance at least 6 feet apart and to wear masks in enclosed areas.

For the latest details about what is open and closed and other information about the order, go to Michigan.gov/coronavirus


Nursing homes
The governor has ordered nursing homes to conduct regular testing of all residents and staff at nursing homes.

She has created the Michigan Nursing Homes COVID-19 Preparedness Task Force within the Michigan Department of Health and Human Services. Melissa Seifert of AARP Michigan, is a member of the task force. The task force is charged with analyzing relevant data on the threat of coronavirus in nursing homes and release periodic reports to the governor on findings and recommendations. An action plan on how to prepare nursing homes for any future wave of COVID-19 cases is due Aug. 31.

In-person visits to nursing homes remain restricted.

The Michigan Long Term Care Ombudsman Program is available to assist with questions or concerns regarding long term care facilities. They may be reached at 866-485-9393.
Is your loved one in a nursing home? Follow this link for 6 questions you should ask.


AARP coronavirus resource information:
https://www.aarp.org/health/conditions-treatments/info-2020/coronavirus-facts.html

From the Michigan Aging and Adult Services Agency:

Coronavirus hotline with menu option for older adults to speak with senior specialist: 888-535-6136 or e-mail COVID19@michigan.gov


Do you have symptoms?
If you have coronavirus symptoms, call your health care provider or local public health department to figure out if you could — and should — get tested. Signs of the virus are a dry cough, fever and shortness of breath. You can also use the CDC's Coronavirus Self-Checker to check your symptoms. (Read more about coronavirus and how to stay safe.)

The first step to pursue testing for the novel coronavirus is to call your doctor, as recommended by the U.S. Centers for Disease Control and Prevention.

If you don't have a doctor, the state of Michigan has a hotline specifically for people who suspect they may have the coronavirus. That number is 888.535.6136.

Or, contact your county health department.


Up-to-date state and local health information:


For stress and anxiety relief


Food assistance, information and resources:
If financial difficulty is a barrier to food, consider these resources and programs with assistance programs in your area.


Health assistance, information and resources:


Information and Resources for Caregivers


Small business disaster relief:


Financial resources and unemployment benefits:


Information and resources for veterans, military and their families:


Additional resources and activities available while social distancing:


More on Coronavirus