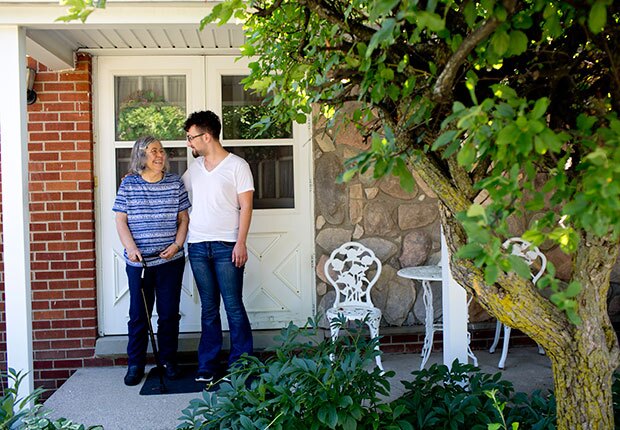 By Melissa Preddy
When Auburn Hills officials asked how the city could become more age-friendly, residents chimed in with hundreds of suggestions, from the easy to the audacious.
From cable-car gondolas soaring above the streets to an easier-to-read font on the city's website, community members' wish lists have contributed to a 35-page action plan that is the basis of Auburn Hills' quest to be designated one of the state's first "age-friendy communities" under criteria developed by AARP and the World Health Organization.
And while the overhead tram system didn't make the cut (too expensive), the municipal website has been updated and about 20 other action items are in the works, said Karen Adcock, director of senior services for the 22,000-resident suburb north of Detroit. Plans range from recruiting volunteers to make safety checks on older residents during power outages to boosting bus ridership.
Meeting the needs of older residents is increasingly part of the long-range strategy at the state and local levels. According to U.S. Census Bureau projections, the senior age categories are the only ones in Michigan expected to grow (as a percentage of total population) between now and 2030. By that year, more than 2.4 million Michiganders will be older than 62 by 2030—up from 1.6 million in 2010.
Since AARP became involved in the age-friendly effort in 2012, "lots of communities have expressed interest," said Karen Kafantaris, associate state director for AARP Michigan. Highland Park and Lansing are in the early stages of the process, and Grand Rapids is expected to be among the 100-plus nationwide that have signed on.
AARP helps with surveys and community conversations seeking citizen input, she said, but the process is driven by the cities.
Lansing has completed the survey phase and is organizing committees, said Andy Kilpatrick, the city's transportation engineer and a leader in its age-friendly initiative.
"We want to put together a complete guide of what is available to older citizens and to build on earlier efforts," Kilpatrick said.
Ideas include adding express bus service to a regional shopping center, training selected taxi drivers in assisting older and special-needs passengers, and making sure sidewalks and intersection crossings are accessible, Kilpatrick said.
Funding for most projects comes from the local governments' budgets, though in some cases the action plan helps communities apply for outside grants.

Plans spark new solutions
Action-plan participants ranged in age from 12 and up, Adcock said, noting that aging in place isn't just of concern to today's older citizens.
Tyson Brown, 45, took part in community conversations for just that reason. An 18-year resident of Auburn Hills, Brown is concerned about a lack of transportation options for himself in later years.
"Many of them have to miss our winter meetings," when it gets dark around 5 p.m., Brown noted. "If they aren't comfortable driving in the dark or inclement weather, they are housebound for a significant part of the year."
Transportation is a major issue, Adcock said. "We've thought of things like a sort of 'Senior Uber' or car sharing—nothing is out of the realm of possibility."
Dorothy Chilkott, 80, would welcome more ways to get around. She gave up driving at her family's request and now depends on rides from her son and grandson, or from a caregiver who comes two afternoons a week.
"Basically, I can't make any plans on Monday, Tuesday and Thursday," said Chilkott, an Auburn Hills resident since 1971. "It's hard to make appointments. I am not in desperate need, but I certainly could use other options."
Not everything in an action plan comes to fruition. One of Auburn Hills' items was the creation of a time bank that would enable residents to exchange skills and chores. It fell through because "we simply don't have the funds to hire a manager," Adcock said.
"But having the idea on an action plan has helped us think about how to accomplish the same goals another way," she said. "For example, we have a lot of volunteers willing to do snow removal and mowing for elderly residents." For more information, visit aarp.org/agefriendly.

Melissa Preddy is a writer living in Plymouth, Mich.