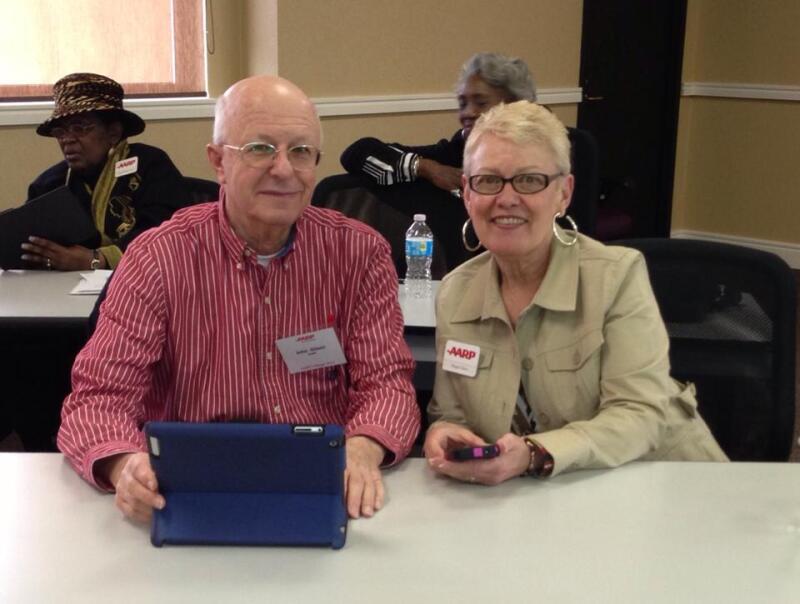 Michigan volunteers came out 134 strong on April 5 and 6 to engage in some networking and learn about chained CPI, social media, investment fraud-fighting, Life Reimagined, the Affordable Care Act and a host of other hot topics.

They left satisfied with the experience, according to volunteer comments.

Welcome to AARP College.

The two-day volunteer training event, held at Eagle Crest Resort in Ypsilanti, kicked off with a well-received presentation from CB Wismar, AARP Vice President for Brand Management, on Life Reimagined, the organization's new take on "what's next" for older Americans.

It closed with an engaging conversation between AARP National Volunteer Director Margot Seay and AARP Michigan State President Tom Kimble on leadership opportunities for volunteers.

Along the way, the AARP Michigan rank and file heard from Seay about the new Office of Volunteerism and Service, and from state and national office staff on the Affordable Care Act, Social Security and Medicare, the Volunteer Portal, safe and wise investment, retirement security, communications and social media, the AARP legislative agenda, age-friendly communities and multicultural outreach.

AARP Michigan State Director Jacqueline Morrison and Kimble held coffee hours to chat with volunteers about a wide range of issues and concerns.

"AARP College was truly a great learning and social networking experience for everyone involved – staff and volunteers," Morrison said.

These were among the comments on evaluation forms:

"Thanks to AARP for this opportunity to come to know the organization better."

"As a new volunteer, this conference was very informative and it has encouraged me to become fully engaged as a volunteer."

"I enjoyed this conference a lot. I met so many vibrant, interesting, active people!"

"I learned information to take back to the community – useful, productive techniques."

The event was organized by Careena Eggleston, AARP Michigan Program Specialist and Volunteer Coordinator.