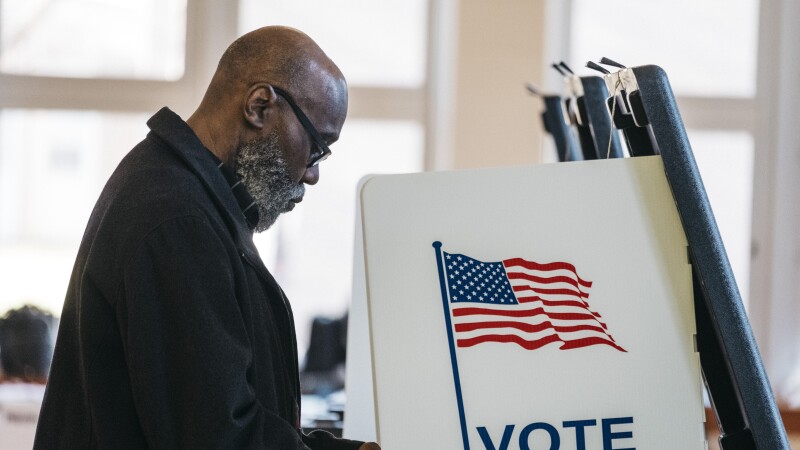 Voters 50+ and Women 50+ Voters Overwhelmingly Seek Candidates Supporting Lower Rx Prices, Protecting Social Security and Medicare, and Long-Term Care Advocacy


Lansing, MI — Today, AARP Michigan released additional key findings from their 2022 election survey highlighting additional data on the gubernatorial and federal races along with issues related to long-term care and insights into women voters.

According to the survey, significant majorities of Michigan voters age 50 and up say they would be more likely to support a candidate for Congress who supports protecting Medicare (88%) and Social Security (87%) from cuts and supported allowing Medicare to negotiate prescription drug prices (84%). The data indicates these opinions are widely held among Democrats, Republicans and Independents.

Additionally, majorities of voters 50+ from each party say long-term care for seniors will be important to their vote in November. Women voters 50+ overwhelmingly echoed that priority (93%). For the gubernatorial race, Michigan 50+ voters and women 50+ voters are more likely to support a candidate who favors increasing homecare funding for seniors (79% and 83%) and nursing home reforms (76% and 81%).

"Health care, Social Security benefits, prescription drug prices and long-term care are clearly top of mind for voters in our state over the age of 50," said AARP Michigan State Director Paula D. Cunningham. "These voters are the state's largest voting bloc making up 60% of the electorate. With every election, they consistently show up to vote and make a key difference in election outcomes. Candidates should take notice of the issues that matter to them and make them a priority."

The newly released survey data also includes nuanced insights into women 50+ voters and the issues that could impact voting trends. Women 50+ make up a significant share of the 2022 electorate in Michigan, accounting for 32% of likely voters overall, and 53% of likely voters age 50+. The survey found:


Majority of women say the country is headed in the wrong direction, that the economy is not working well for them, and they are worried about their personal financial situation
As gas prices around the country are lowering, concern for food prices is the top inflation worry, followed by health care & prescription drugs and gas prices. Democratic women 50+ put health care costs as their top inflation concern, but every other group rates food as the top worry.
Voters 50+ are tied on the generic Congressional ballot at 46/46, but there are large differences by gender: women 50+ favor the Democratic candidate by 11-points, but men 50+ back the Republican by 12. Democratic women 50+ are more united behind their party's candidate (91% definitely vote for Democratic candidate) than Republican women are (82% definitely vote for Republican candidate).
Women 50+ rate abortion and inflation as the top-two voting issues in their vote for Congress, and when pushed to choose one over the other, they are evenly divided, primarily along party lines, on whether inflation or overturning Roe will be more important to their vote for Congress. Men 50+ say inflation will be more important by 25-points.
AARP commissioned the bipartisan polling team of Fabrizio Ward & Impact Research to conduct a survey. The firms interviewed 1,365 likely Michigan voters, which includes a statewide representative sample of 500 likely voters, with an oversample of 550 likely voters age 50 and older and an additional oversample of 315 Black likely voters age 50 and older, between August 8-14, 2022. The interviews were conducted via landline (30%), cell phone (35%), and SMS-to-web (35%). The margin of sampling error for the 500 statewide sample is ±4.4%; for the 850 total sample of voters 50+ is ±3.4%; for the 400 total sample of Black voters 50+ is ±4.9%.

Survey results can be found at www.aarp.org/mi.

Visit 50+ Voters May Tip Scales in Midterm Election for AARP Michigan's initial news release from 8/18/22 which includes data on Michigan's gubernatorial race. For more information on how, when and where to vote in Michigan, visit aarp.org/MIvotes.


###
Michigan media: Cathleen Simlar, csimlar@aarp.org , 248-761-7145