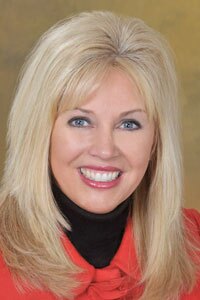 AARP Michigan is fighting to remove barriers that prevent guardians in our state from providing for their loved ones, regardless of where they live.
That's why we support Senate Bills 465 and 466, introduced this week by Sen. Tonya Schuitmaker. This package would adopt a common-sense Uniform Guardianship Jurisdiction Act that has already been adopted in 37 other states.
These bills are very important to families in Michigan, where about 1 out of every 7 adults is serving as a caregiver for an adult family member.
The legislation will make it easier for Michigan families to care for their loved ones when a family is faced with a guardianship and members of the family live in more than one state.
The package will also help prevent families of more modest means from being overwhelmed by court costs when more than on state is involved in a guardianship situation.
The way the law is now, families can get caught up in long, expensive court proceedings that sap their resources and really undermine their ability to provide care for their loved ones. And we've also seen that the current law can open the door for elder abuse.
So-called "Granny Snatching" is one of the problems these bills would prevent. It's not the only reason these bills are needed, but it's arguably the most dramatic.
"Granny snatching" is an elder abuse tactic by which people who want control over a person and that person's assets – usually when there's a sizeable estate - take that individual across state lines and immediately file for guardianship, preventing control or contact by other family members.
These bills would both prevent that and allow the court to penalize the perpetrators.
Links to the Senate bills: