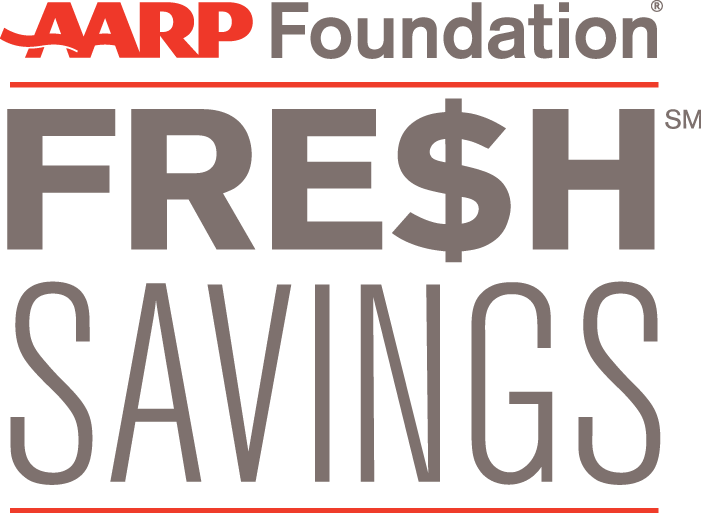 By Elissa McCool

AARP Foundation's Fresh Savings, a healthy-food incentive program funded by a grant from the United States Department of Agriculture (USDA), is available across the state in 17 counties. The program is running in five produce retail locations, 13 Farmers Markets and seven Kroger locations throughout Mississippi. Mississippians age 60 and older have a food insecurity rate of 12.45 percent, according to the Food Insecurity Among Older Adults Report, published by the AARP Foundation.

SNAP beneficiaries can spend up to $20 at participating farmers markets and produce retailers buying fresh fruits and vegetables with their SNAP card and receive the equivalent amount in Fresh Savings tokens to spend on fresh fruits and vegetables at future visits. At participating Kroger grocery store check-out counters, for every $10 spent by a SNAP consumer on any SNAP eligible item, a coupon will print for 50 percent off the next purchase of fresh fruits and vegetables, with a maximum coupon value of $10. (Maximum of two coupons per SNAP household, per month). The goal is to encourage low-income consumers to purchase and eat more fresh produce, and to improve their nutrition and overall health.

The counties on the program this year are: Bolivar, Clarke, Clay, Coahoma, DeSoto, Forrest, Harrison, Hinds, Jackson, Jones, Lauderdale, Lincoln, Neshoba, Pike, Rankin, Warren, and Washington.

Fresh Savings also offers a nutritional education component, the grocery guide tour opportunity at the participating Kroger stores in Cleveland, Greenville, Horn Lake, Jackson, and Vicksburg. Individuals interested in taking the tour should call the number provided on the attached flyer.

To find locations, click here.