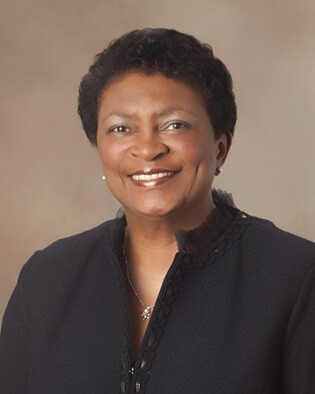 Gwendolyn Spencer Prater, Ph.D. of Madison has been appointed as the new State President of AARP Mississippi. State President is AARP's highest volunteer position in Mississippi, representing 285,000 AARP members in the state. In partnership with the State Director, volunteers and staff, the State President helps the organization achieve its vision, mission and strategic priorities.

Prater previously served as a member of the AARP Mississippi Executive Council where she helped shape AARP's strategic direction in the state.

She is Dean Emerita of the School of Social Work and College of Public Service at Jackson State University. She began her career as a social worker and started her teaching career at Jackson State University. Dr. Prater became the founding Dean of the School of Social Work in 1978. In 2003, she became the founding Dean of the College of Public Service, which encompassed the School of Social Work, the School of Health Sciences and the School of Policy and Planning.

"We are delighted to have Dr. Prater serve as State President for AARP Mississippi," said AARP Mississippi State Director Kimberly L. Campbell, Esq. "She brings extensive experience in policy, community development, advocacy and volunteer leadership. Dr. Prater has the expertise as well as passion to champion positive social change and enhance the quality of life for all as we age."

Prater earned a Bachelor of Arts in Sociology from Tougaloo College, Master of Social Work from The Ohio State University, and Doctor of Philosophy from the University of Southern California. She also is a Licensed Clinical Social Worker. She has published extensively and spoken internationally on mental health, community development and leadership. She has served as a consultant for the Mississippi Council on Aging, the University of Mississippi Medical Center Geriatric Center, the Mississippi Public Health Institute, Jackson-Hinds Comprehensive Health Center, the Foundation for the Mid South and the Public Policy Center of Mississippi.

Prater is a native of Vicksburg. She is married to Dr. Wesley Prater, and they have two adult children and four grandchildren. She is a member of Alpha Kappa Alpha Sorority, Inc. and The Links, Inc. Dr. Prater is a member of New Hope Baptist Church in Jackson.