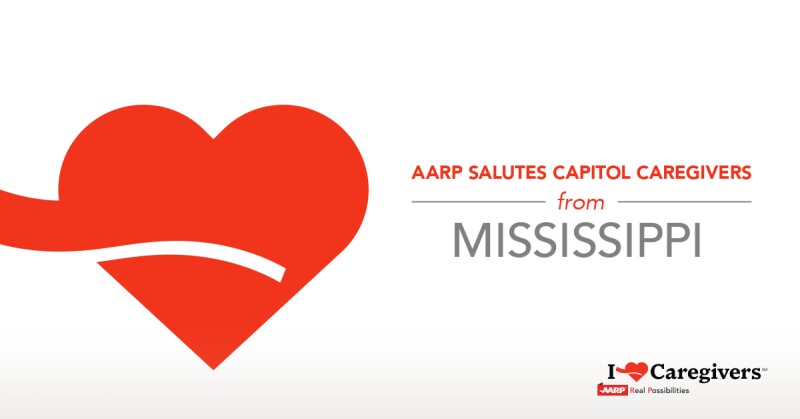 (Jackson, MS) – To recognize their work to support family caregivers in Mississippi, AARP names Lt. Gov. Tate Reeves, Sen. Terry C. Burton, Rep. Sam C. Mims, V, and Rep. Toby Barker as 2015 "Capitol Caregivers," a bipartisan group of state legislators, lieutenant governors, and governors from 25 states. These elected officials have advanced policies to help family caregivers who are making it possible for older Mississippians to live independently at home—where they want to be.

"AARP thanks Lt. Gov. Tate Reeves, Sen. Terry C. Burton, Rep. Sam C. Mims, V, and Rep. Toby Barker for championing Senate Bill 2108 this year," says Kelly Cress, Interim State Director of AARP Mississippi, which serves more than 275,000 members age 50 and older in Mississippi. "They provided integral leadership to pass The Caregiver Act, Senate Bill 2108, in 2015 and helped make the huge responsibilities of family caregivers in Mississippi a little bit easier."

The Caregiver Act, which became law on July 1, recognizes the critical role family caregivers serve in keeping their loved ones out of costly institutions.

The law requires hospitals to:

Provide patients the opportunity to designate a family caregiver.
Notify the family caregiver when their loved one is to be discharged or transferred.
Discuss the patient's discharge plan with the family caregiver.
Provide an opportunity for the family caregiver and patient to ask questions about aftercare medical and nursing tasks.
More than 500,000 Mississippians provide unpaid care for their older parents, spouses, and other loved ones—a contribution valued at about $5.2 billion annually. They help with bathing and dressing, meal preparation, managing finances, transportation, grocery shopping and more. Today, many family caregivers even perform medical tasks like wound care, injections, and complex medication management.

"Family caregivers are the back bone of Mississippi's care system," Cress says. "And they need our support."

AARP Mississippi will present the Capitol Caregivers certificates to these lawmakers during the first week of the 2016 legislative session.

"The Caregiver Act is just a first step to providing a little bit of help for family caregivers," Cress says. "AARP will continue to fight for Mississippi's family caregivers and their loved ones in 2016."

To share your caregiving story, visit www.aarp.org/iheartcaregivers. For more information on AARP's caregiving resources, visit AARP Caregiving Resource Center.