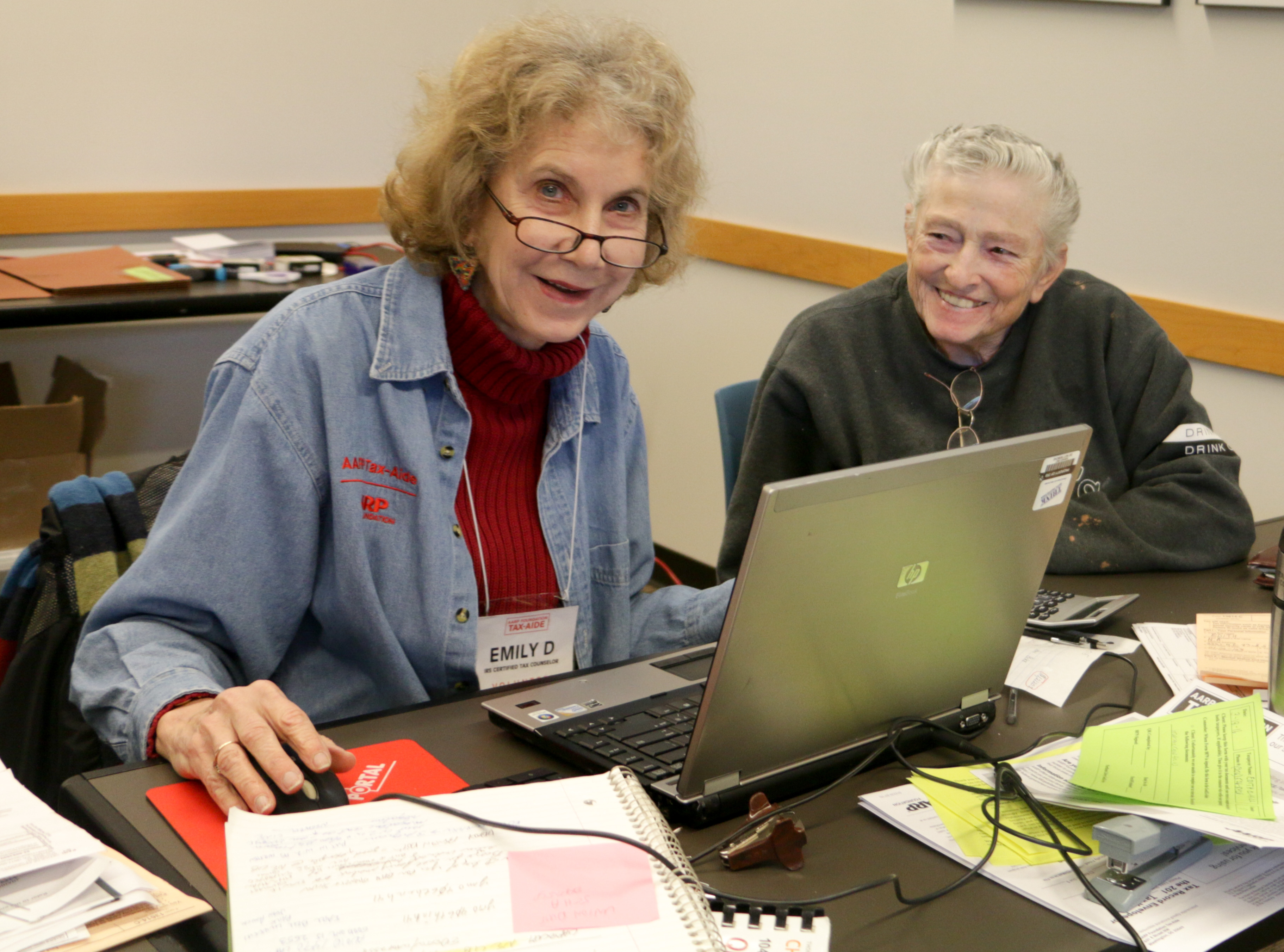 AARP Foundation Tax-Aide has kicked off volunteer recruitment for its Tax-Aide program, the nation's largest volunteer-run tax-preparation service. The foundation is looking to expand its team of volunteers for the upcoming tax season and is accepting new volunteers through November.

Tax-Aide offers free in-person tax preparation and assistance to low- and moderate-income individuals nationwide. Volunteers make a difference in their communities by helping taxpayers, and their families, who might otherwise miss out on the tax credits and deductions they've earned.

There are a variety of volunteer roles, including tax preparers, client facilitators, those who can provide technical and management assistance and interpreters. Every level of experience is welcome. Volunteer tax preparers complete tax preparation training and IRS certification.

Last year in Montana, more than 200 AARP Foundation Tax-Aide volunteers helped more than 14,000 people file their federal and state tax returns resulting in millions of dollars back in the pockets of Montanans. The program is offered at approximately 30 sites in Montana, including senior centers, libraries and other convenient locations.

Since 1968, AARP Foundation Tax-Aide team of over 26,000 volunteers have provided tax assistance to more than 75 million older taxpayers with low to moderate income. AARP Foundation Tax-Aide is the nation's largest volunteer-based free tax assistance and preparation service. Taxpayers do not need to be a member of AARP or a retiree to use Tax-Aide.

To learn about our volunteer opportunities, visit aarpfoundation.org/taxaide or call 1-888-OUR-AARP (1-888-687-2277). AARP Foundation Tax-Aide is offered in coordination with the IRS.

About AARP Foundation:
AARP Foundation works to end senior poverty by helping vulnerable older adults build economic opportunity and social connectedness. As AARP's charitable affiliate, we serve AARP members and nonmembers alike. Bolstered by vigorous legal advocacy, we spark bold, innovative solutions that foster resilience, strengthen communities and restore hope.

To learn more about AARP Foundation visit aarpfoundation.org.

About AARP Montana: For over 50 years, AARP has been working right here in big sky country to improve the lives of Montanans 50 plus. As one of Montanan's largest non-profit membership organizations, with more than 134,000 members, we advocate for what matters most to families: personal fulfillment, health security and financial stability including fraud prevention.

We're committed to helping already great communities across Montana become even better places for people of all ages by granting funds through our Community Challenge Grant Program. We fund small dollar, big impact projects for public parks & trails, transportation, safe streets, housing and more. We also connect Montanans with information and resources as well as help people connect with others who share their interests and passions – like music! As a main sponsor of the Helena Symphony's Masterworks Series, we're proud to help bring quality concerts to the community.

By fighting on issues that matter most to Montana families and providing trusted information, we're helping to empower Montanans to choose how they live as they age. As a nonpartisan organization, AARP does not endorse candidates for public office or make contributions to candidates, campaigns, or political action committees. Visit us at aarp.org/MT or follow @AARPMontana on social media.

###