AARP Foundation Tax-Aide provides free tax assistance and preparation at sites around Montana from now through April 18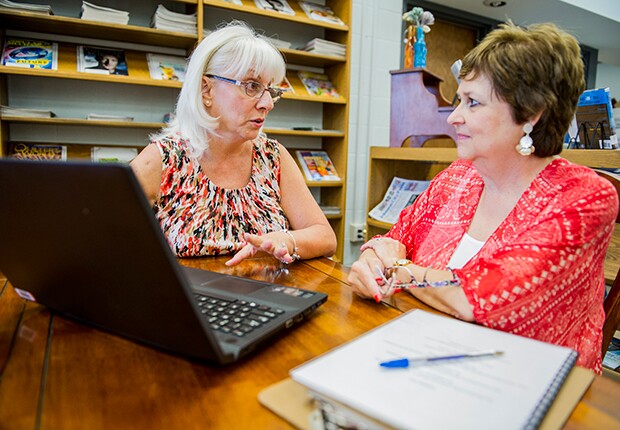 Helena, Mont., Jan. 27, 2017 – AARP Montana announced today that beginning now through April 18 of this year, AARP Foundation is again providing free tax assistance and preparation for taxpayers with low to moderate income through the AARP Foundation Tax-Aide program. AARP Foundation Tax-Aide, in its 49th year, is the nation's largest free tax assistance and preparation service, giving special attention to the older population. People do not need to be a member of AARP or a retiree to use this service.

"There's no question, over the years the U.S. tax code has become more complicated and confusing," said Tim Summers, AARP Montana State Director. "It is almost overwhelming nowadays for the average person to do their own taxes -- and not everyone can afford to hire a tax preparer."

In 2016, AARP Foundation Tax-Aide's 35,000 volunteers at more than 5,000 sites around the nation provided more than 2.7 million people with free tax help. AARP Foundation Tax-Aide volunteers are trained and IRS-certified each year to ensure their knowledge of revisions to the U.S. tax code. Taxpayers who used AARP Foundation Tax-Aide received $1.41 billion in income tax refunds and more than $240 million in Earned Income Tax Credits (EITCs).

Last year in Montana, 183 AARP Foundation Tax-Aide volunteers helped more than 15,600 residents file their federal and state tax returns. Refunds in Montana totaled more than $4.83 million. The program is offered at approximately 29 sites in Montana including senior centers, libraries and other convenient locations.

"It's extremely important to make sure that any tax credits or refunds are not overlooked – to someone on a fixed income, every dollar counts," added Summers. "AARP Foundation Tax-Aide helps seniors, as well as low to moderate income taxpayers of all ages, prepare their returns with substantially less stress."

For more information on documentation required or to locate an AARP Foundation Tax-Aide, visit www.aarp.org/findtaxhelp or call 1-888-AARPNOW (1-888-227-7669). AARP Foundation Tax-Aide is offered in conjunction with the IRS.



About AARP Foundation

AARP Foundation works to ensure that low-income older adults have nutritious food, affordable housing, a steady income, and strong and sustaining bonds. We collaborate with individuals and organizations who share our commitment to innovation and our passion for problem-solving. Supported by vigorous legal advocacy, we create and advance effective solutions that help struggling older adults transform their lives. AARP Foundation is the affiliated charity of AARP. Learn more at www.aarpfoundation.org .