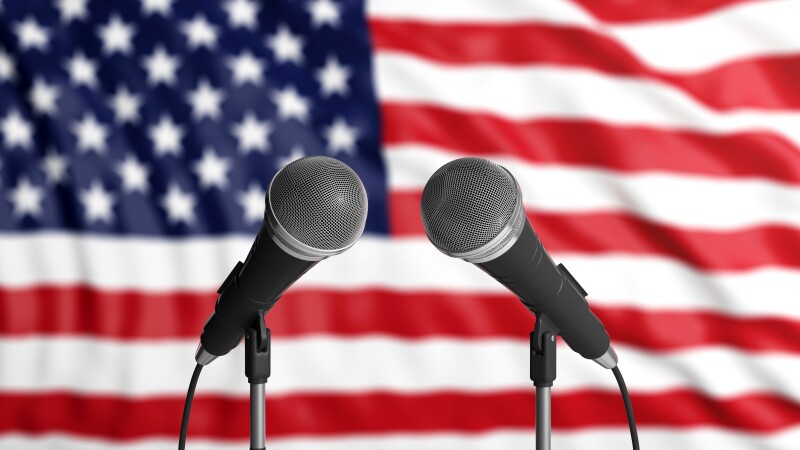 AARP and The Des Moines Register, part of the USA TODAY Network | Gannett Co., Inc. (NYSE:GCI), announced a series of presidential candidate forums in locations across Iowa beginning July 15 and ending July 20. The locations include Cedar Rapids, Council Bluffs, Davenport, Des Moines and Sioux City.
All forums will be livestreamed at www.aarp.org/election2020.
Twenty Democratic presidential candidates have agreed to participate in the forums. Each candidate will have 25 minutes on stage to answer questions from both moderators and the audience.
The forums will be moderated by Kathie Obradovich, Des Moines Register Opinion Editor, and Kay Henderson, Radio Iowa News Director. The audience at each forum will be comprised of 200 to 250 Iowans. AARP members may register to attend the forums.
"Tune into these forums to hear candidates' positions on issues that matter most to you, including prescription drugs and financial security," said Tim Summers, AARP Montana State Director. "At each forum, the candidates will have an opportunity to take questions from the audience, so these events should prove to be very interesting and informative."
Below is a list of locations, dates and candidates. All forums start at 2 PM CST / 1 PM MST.
Des Moines – GET A TICKET
Monday, July 15
Sen. Cory Booker
Gov. John Hickenlooper
Sen. Amy Klobuchar
Vice President Joe Biden
Davenport – GET A TICKET
Tuesday, July 16
Sen. Kirsten Gillibrand
Rep. Eric Swalwell
Secretary Julián Castro
Sen. Kamala Harris
Cedar Rapids – GET A TICKET
Wednesday, July 17
Rep. Tim Ryan
Rep. Tulsi Gabbard
Rep. John Delaney
Sen. Michael Bennet
Sioux City – GET A TICKET
Friday, July 19
Sen. Elizabeth Warren
Marianne Williamson
Rep. Beto O'Rourke
Andrew Yang
Council Bluffs – GET A TICKET
Saturday, July 20
Sen. Bernie Sanders
Mayor Pete Buttigieg
Gov. Steve Bullock
Mayor Bill DeBlasio