Association to fight for issues critical to aging Montanans; Members urged to ask their legislators to support 2019 agenda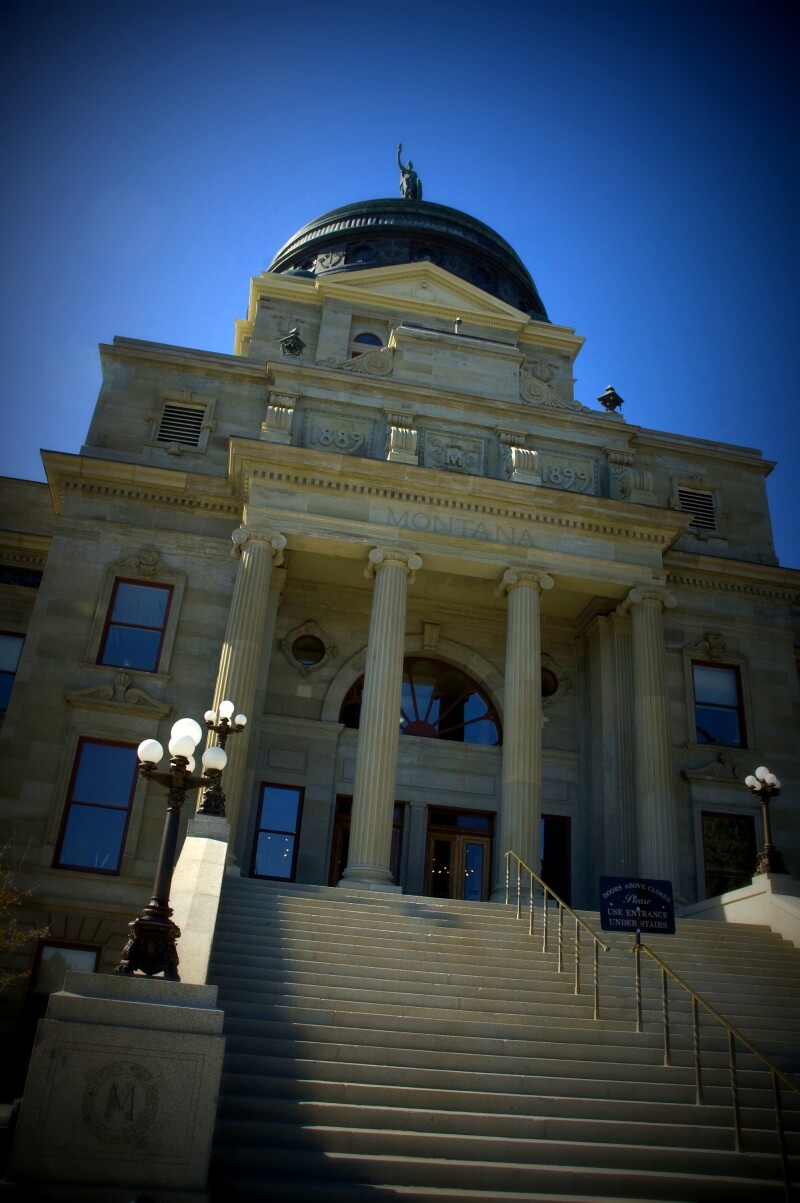 Montana's 2019 legislative session kicked-off on January 7 and with a slew of new legislators at the capitol, AARP Montana, the state's largest membership association, representing the most active voting demographic, has crucial issues it wants lawmakers to act on. AARP Montana recently released its 2019 legislative agenda that zeroes in on the key concerns of the state's 50+ population and outlines strategies to address critical aging issues such as senior services, retiree financial security and caregiving.
"Older Montanans, especially those over age 65, are projected to be a larger portion of our state's population," said Tim Summers, AARP Montana State Director. "Policymakers need to plan for this shift in demographics by enhancing services and infrastructure in our communities so Montanans can continue to be independent, engaged and productive members of our state."
AARP Montana based its legislative agenda on surveys of AARP members, its national policies which are determined by a volunteer member council, and issues that AARP Montana undertook in previous legislative sessions.
AARP Montana 2019 Legislative Agenda:
Caregiving Issues:
Caregiving can be stressful, exhausting and daunting. Currently, there are more than 118,000 Montanans who provide unpaid care to family, loved ones and friends. The value of this unpaid care in Montana alone is estimated at $1.43 billion per year. Therefore, AARP supports a full range of services and supports to help family caregivers do their jobs in the setting they most prefer, in their homes and communities.
These services and supports include the full funding of the Montana Lifespan Respite Program, funding for Montana's Area Agencies on Aging to reach out to family caregivers providing them with information, assistance, public awareness, and direct in-home care services, and the elimination of the waiting list for the Home and Community-based Care Medicaid Waiver.
Helping Working Montanans Save for a Secure Retirement
Over half of Montana's workforce have no access to a retirement savings plan. Today, a secure retirement is out of reach for thousands of Montanans, especially those who work for small businesses. The Montana Small Business Retirement plan will make it easier for Montanans to save so they can live the lives they want in retirement. The plan provides an easy, low-cost retirement savings option to help small businesses provide a way for their employees to save and take control of their future.
Adult Guardianship Issues:
During the 2017 legislative session, House Bill 70, Strengthening Guardianship Services and Creating a WINGS Group was passed. The Act created a permanent oversight committee to work on training, standards and accountability for Montana's adult guardianship system. While $120,000 was appropriated to assist with the training of guardians, the funding was then stripped during the Special Session in November of 2017. AARP seeks the reinstatement of that funding.
Additionally, a Uniform Guardianship Act is needed to update Montana's adult guardianship statutes, bringing them in line with other states that have already passed the uniform act.
Protecting Medicaid Expansion:
In 2015, AARP Montana supported the expansion of Medicaid in Montana to provide access to health insurance coverage for up to an additional 70,000 people. Currently, about 96,000 eligible Montanans have signed up. AARP believes, this saves the state millions in reducing safety-net programs within DPHHS and also saves millions by decreasing the cost of uncompensated care to Montanan's hospitals, especially rural hospitals. We will work to protect Medicaid Expansion from attempts to defund or eliminate it.
State Retirement System:
AARP will continue to oppose any proposal that would change or weaken Montana's defined benefit system into a defined contribution model (similar to a private accounts-based 401K system). We will monitor all retirement system proposals to make sure Montana's Public Retirement System remains strong well into the future and that our members and the 50 plus who have been or are currently state employees have strong pension protections.
"AARP Montana is the voice of 50-plus Montanans at the State Capitol. Our advocacy efforts during the legislative session are effective because of the efforts of AARP volunteers statewide," said Summers. "This was proven in previous sessions when Montanans all across the state made their voices heard and ultimately made the positive difference. This session we are asking AARP Montana members to contact their legislators early and often."
AARP is urging Montanans to ask their legislators to support the 50-plus population and critical aging issues by supporting the AARP Montana 2019 legislative agenda. Montanans can contact their legislators via phone at 406-444-4800 or via email through www.leg.mt.gov/message.
AARP members are encouraged to sign up online to stay informed on issues throughout the 2019 session and to become an e-activist at www.aarp.org/getinvolved.
###
About AARP Montana:
For over 40 years, AARP has been working right here in big sky country to improve the lives of the 50 plus. By fighting on issues that matter most to Montana families and providing trusted information, we're helping Montanans live life to the fullest. Today, nearly 150,000 strong, AARP Montana is the largest membership organization in the state. As a nonprofit, nonpartisan organization, AARP does not endorse candidates for public office or make contributions to political action committees, campaigns or candidates.
###