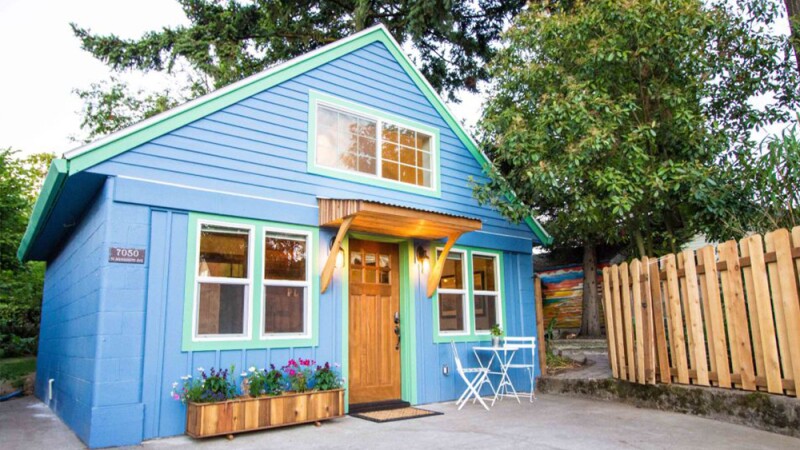 Flexible, mobility friendly and energy efficient, ADUs offer more options for older Montanans to remain in their homes and communities

Remember "mother-in-law suites" or "granny flats"? Those tiny housing units, often located in a home's backyard, proliferated in post-World War II America until zoning laws shut down their construction. Today they are experiencing a bit of a renaissance -- with real benefits to older Americans.

The contemporary term for a second, smaller home built on a parcel usually zoned for a detached house is accessory dwelling unit or ADU. To create affordable housing, some cities and states have passed laws to remove restrictions that hindered such development.

People are living longer, and middle-aged adults find themselves caring for aging parents, aunts, and uncles. Amid inflation, rising costs and a broken long-term care system, options that were previously viable are now out-of-reach.

Housing costs are skyrocketing in Montana. Older adults on fixed incomes and empty-nesters can't afford the rising property taxes, forcing them all-too-often to sell -- driving them out of their own homes and neighborhoods.

These challenges can be addressed for many Montana families by adding an accessory dwelling unit to an existing single-family property. ADUs allow people to age in place by providing an array of options, such as an easy downsize to a separate, more age-friendly home on the property. The main house can be rented or a grown child can live there. Other options are to use the ADU as living quarters for a caregiver or for a relative who requires care. Or the homeowner may be able to rent the ADU for retirement income -- also defraying the cost of construction, which can be as low as about $40,000 or reach into the hundreds of thousands.

This is not a new concept in Montana. Bunkhouses are an early example of ADUs built to house ranch hands living on the ranch. Carriage houses with dwellings above for staff can be seen scattered throughout the mansion district in Helena, Missoula and Bozeman.

"People love their communities and neighborhoods and don't want to lose that connection as they age," said AARP Montana State Director Tim Summers. "As older Montanans evaluate their options for remaining in their homes and communities, ADUs may be an answer and may also help address gaps in the current long-term care system."

AARP Montana is working with the Montana League of Cities and Towns to help raise awareness of ADU options that may be available to communities depending on their individual zoning laws. Staff from AARP Montana has presented during the League's annual conference on the topic and have testified before legislative committees on ADUs.

AARP offers free resources at its Livable Communities Library for cities and towns -- such as model ordinances and language that can be used by state and local elected officials in support of legislation and ordinances that may to allow ADUs. AARP also offers free resources for homeowners including a design catalog, technical drawings, resources about financing and budgeting, and a video library at its website.

Planning to remain in your home as you age? Sign up for your free "No Place Like Home" kit today!
AARP Montana is offering a free kit to help you remain in your own home and community. The kit includes the following:

HomeFit Guide
ABCs of ADUs