Simple Measure will have a significant positive impact for Montana's 118,000 Caregivers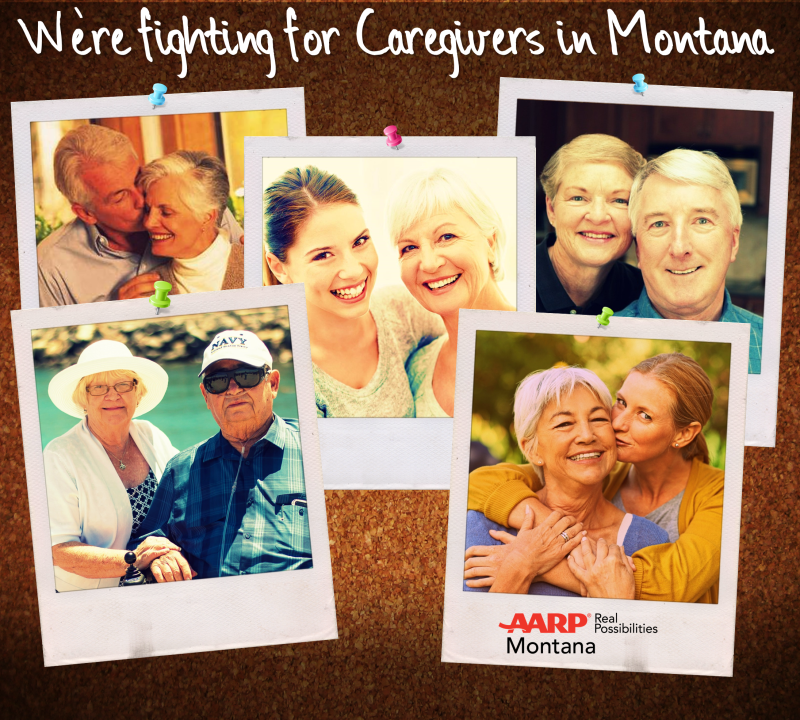 Caregiving can be stressful, exhausting and daunting. A new state law aims to ease the stress by providing caregivers with training and support when a loved one goes into the hospital and then transitions home upon discharge.

The Montana Caregiver Act, which takes effect October 1, will allow every hospital patient to designate a family caregiver, whose contact information will be on file with the hospital. The hospital must make reasonable efforts to keep the caregiver informed about the patient's release and to show the caregiver how to perform follow-up medical tasks the patient will need at home.

"This proposal is a 'win-win' -- caregivers will be more confident and competent, and hospitals will have better medical results and face fewer financial penalties when fewer patients are readmitted with complications due to inadequate home care," said Tim Summers, AARP Montana State Director. "The measure passed during the 2017 session with nearly unanimous consent. We continue to thank our legislators for voting for the Caregiver Act and supporting Montana's 118,000 family caregivers."

At least 33 states have passed similar legislation.

An AARP study found that almost half of caregivers nationwide (46 percent) perform medical tasks for multiple conditions, and 78 percent manage medications, including intravenous drugs and injections. Find out more about AARP's online caregiving resource guide at http://www.aarp.org/caregiving.