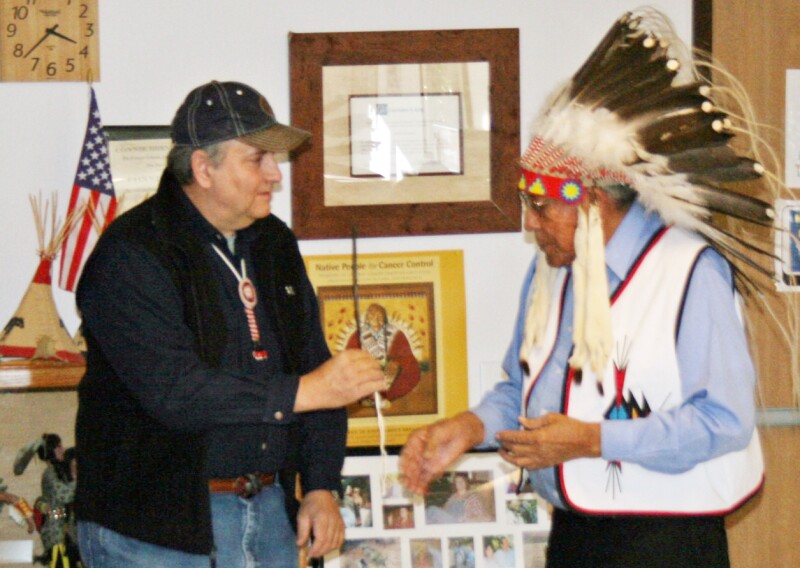 The Blackfeet Tribe announced on October 13, 2021 that Chief Earl Old Person, the longest serving elected tribal official in the U.S., has died at the age of 92. He died at Blackfeet Community Hospital in Browning after a long battle with cancer.

Alex Ward, AARP Montana State President released the following statement regarding the passing of Blackfeet Tribal Chief and Chairman, Earl Old Person:

"We were saddened to learn about the recent passing of Chief Earl Old Person, the long-serving political and traditional leader of the Blackfeet Nation.

Chief Old Person leaves behind a very long and distinguished legacy of strong leadership and selfless service to the Blackfeet Nation and People, to Montana and to this Country.

I had the great privilege of working with Earl on many occasions over the years, first as an AARP Montana staff member and then as the volunteer State President. I was always impressed by his dignified leadership style, keen intelligence, savvy political instinct and by his kindness toward all.

In his later years, he was a very strong advocate and voice for Blackfeet Elders and for the Eagle Shield Senior Center in Browning. In 2016, Chief Old Person was presented with AARP Montana's Lifetime Achievement Award for his service to tribal elders and to the Blackfeet Nation. He will be greatly missed."