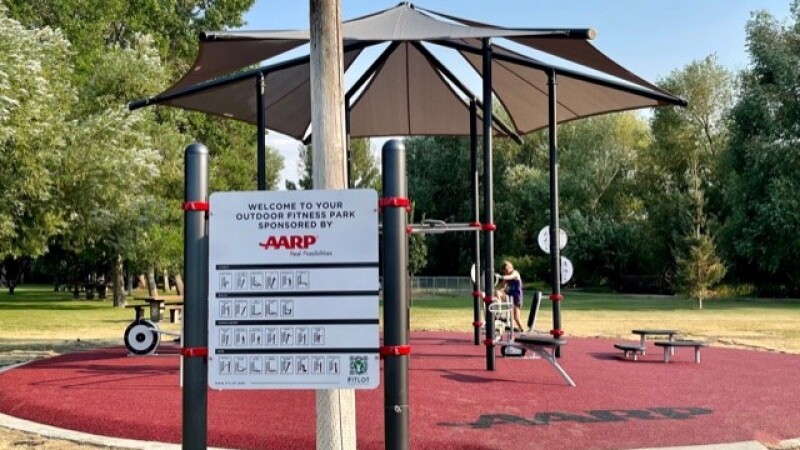 AARP Donates Fitness Park for All Ages

Helena, Mont., Sept. 16, 2021 — Residents and visitors to East Helena now have a new place to play, gather and exercise, thanks to the new AARP-sponsored Outdoor Fitness Park organized by FitLot opening in Kennedy Park on Harrison Avenue North.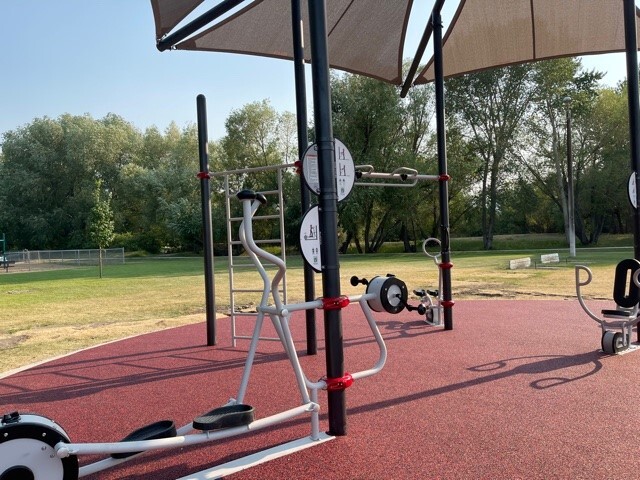 "The outdoor fitness park features equipment for 22 possible exercises. There are also hooks for adjustable resistance bands, making the stations suitable for even more exercises for novices to serious athletes. The park is also ADA compliant and wheelchair accessible," said Nancy Andersen, AARP Montana Outreach Director.

"These fitness parks are a tangible example of AARP's commitment to local communities and healthy aging. The outdoor exercise equipment encourages people of all ages to get out of the house, meet others and stay fit," said Tim Summers, AARP Montana State Director.

As part of AARP's donation, the FitLot comes with three years of funding for regularly scheduled free classes led by local fitness instructors for anyone who wants to learn how to use the equipment safely and effectively. The classes are scheduled to start next spring.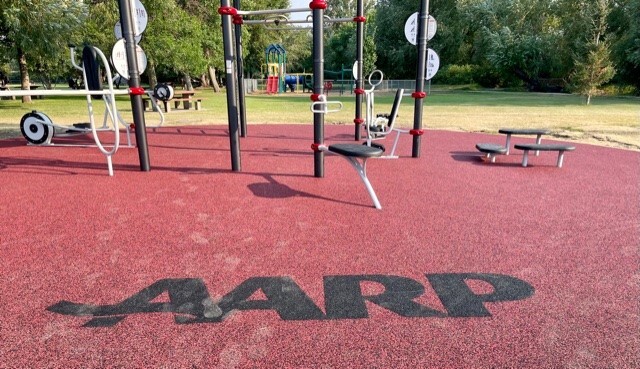 "This park represents AARP's commitment to supporting the health and well-being of older adults as well as their families, friends and neighbors of all ages," said Andersen. "We are proud to partner with the City of East Helena to advance the terrific work that they are doing around healthy living. Our hope is that this park will become a focal point for area residents who want to stay active and fit."

"East Helena is excited to partner with AARP Montana to bring this amenity to our community. This partnership enables us to support the health and wellbeing of our residents," said City of East Helena Mayor, James Schell.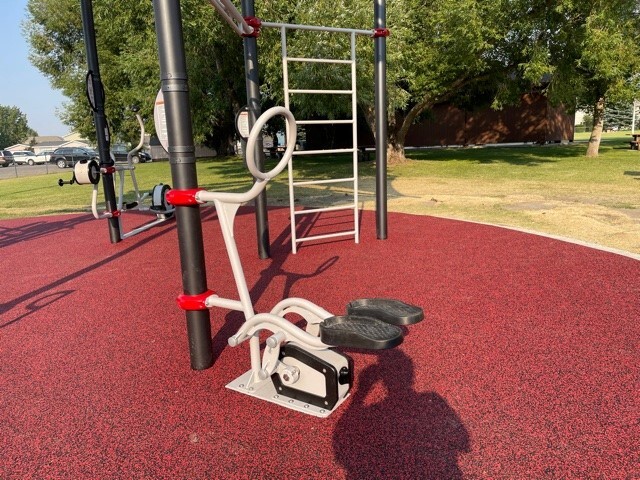 The FitLot is just the latest project AARP has undertaken in Lewis and Clark County to help residents aged 50-plus and their families to live their best lives. Earlier this year, AARP Montana partnered with the Myrna Loy and Helena Symphony Orchestra to livestream concerts to people in their homes. AARP has also provided Community Challenge Grants to organizations in Helena including Bike Walk Montana for a traffic calming popup activity and trailer, the Rotary Club of Helena in support of an ADA walking trail on Mount Helena, and The Myrna Loy Center for their current Rodney Street placemaking project.

As far as starting any new exercise program, AARP has some advice. Consult with your doctor prior to beginning any new exercise regimen. AARP also has tips from the Centers for Disease Control and Prevention on visiting an open recreational facility:

Bring sanitizer with at least 60% alcohol to wipe down the equipment before and after you use it;
Keep your distance (6 feet) from anyone who is not in your household;
Wash hands often with soap and water for at least 20 seconds or use sanitizer after using the equipment, going to the bathroom and after blowing your nose, coughing, or sneezing
And stay home if you are sick with, tested positive for COVID-19, or were recently (within 14 days) exposed to COVID-19.
For a list of open AARP Sponsored Outdoor Fitness Parks, visit: Find Your FitLot

As part of AARP's 60th-anniversary commemoration in 2020, AARP constructed fitness parks in every state, as well as Washington, D.C.; Puerto Rico; and the U.S. Virgin Islands. AARP is collaborating with FitLot, a New Orleans–based nonprofit, to create the parks. More on AARP Livable Communities