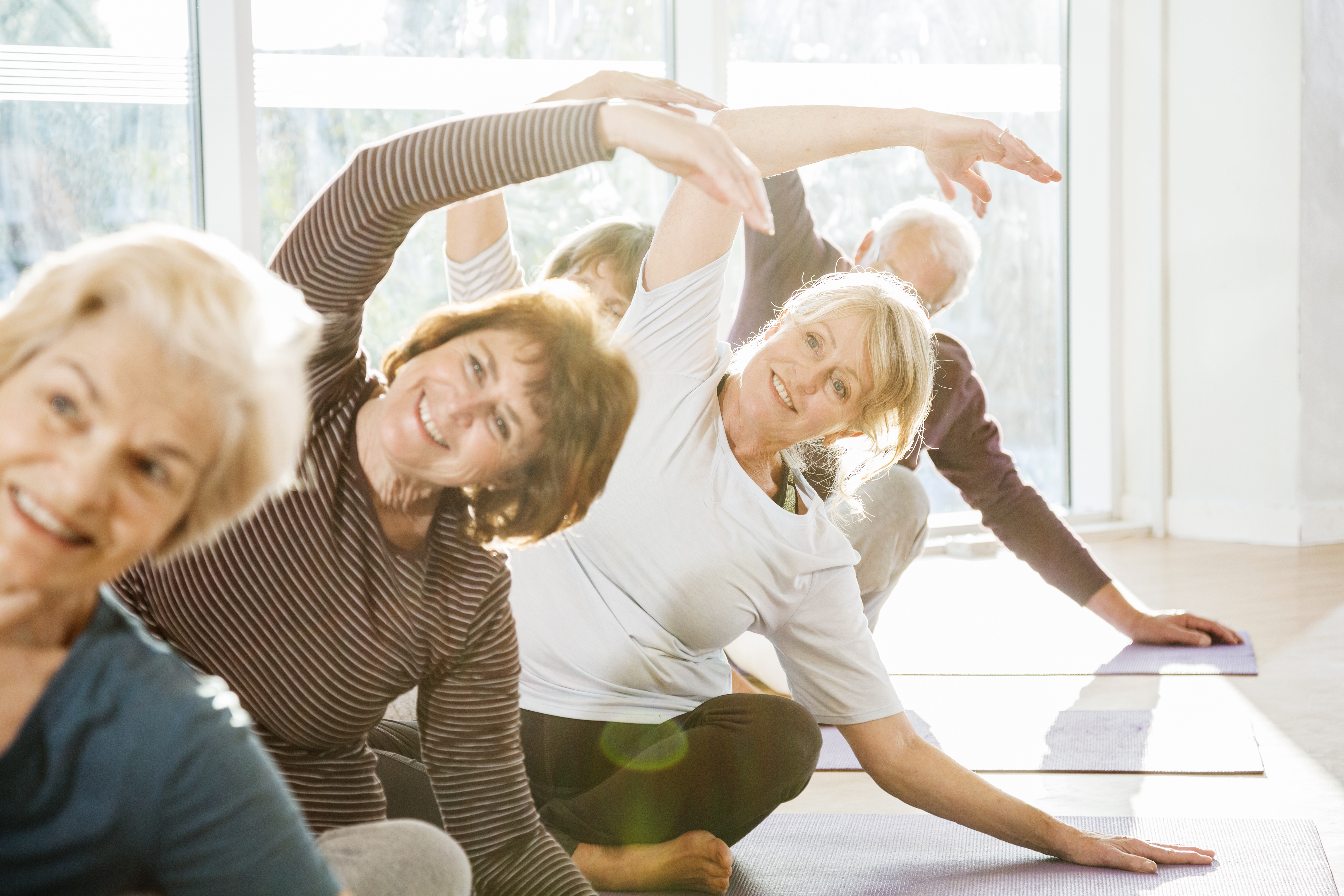 Looking for a fun, free, indoor fitness option this fall and winter? Look no further!

AARP Montana has collaborated with Cohesion Dance Project to offer a 9-week series of creative movement classes. Classes are scheduled on Tuesdays & Thursdays at 9am from September 19 - November 16.

These classes are specially designed for participants age 50+ of all abilities. Trained instructors will lead movement exercises including low-impact, modified movement options.

This is a great way to begin or continue your fitness routine...and it's free! No AARP membership required.


Creative Movement Class Registration
Sept 19, 9am, Cohesion Center, 1020 Argyle St, Helena (across from Lewis & Clark Tap Room)
Register here >>

September 21, 9am, Cohesion Center, 1020 Argyle St, Helena (across from Lewis & Clark Tap Room)
Register here >>

September 26, 9am, Cohesion Center, 1020 Argyle St, Helena (across from Lewis & Clark Tap Room)
Register here >>

September 28, 9am, Cohesion Center, 1020 Argyle St, Helena (across from Lewis & Clark Tap Room)
Register here >>

October 3, 9am, Cohesion Center, 1020 Argyle St, Helena (across from Lewis & Clark Tap Room)
Register here >>

October 5, 9am, Cohesion Center, 1020 Argyle St, Helena (across from Lewis & Clark Tap Room)
Register here >>

October 10, 9am, Cohesion Center, 1020 Argyle St, Helena (across from Lewis & Clark Tap Room)
Register here >>

October 12, 9am, Cohesion Center, 1020 Argyle St, Helena (across from Lewis & Clark Tap Room)
Register here >>

October 17, 9am, Cohesion Center, 1020 Argyle St, Helena (across from Lewis & Clark Tap Room)
Register here >>

October 19, 9am, Cohesion Center, 1020 Argyle St, Helena (across from Lewis & Clark Tap Room)
Register here >>

October 24, 9am, Cohesion Center, 1020 Argyle St, Helena (across from Lewis & Clark Tap Room)
Register here >>

October 26, 9am, Cohesion Center, 1020 Argyle St, Helena (across from Lewis & Clark Tap Room)
Register here >>

October 31, 9am, Cohesion Center, 1020 Argyle St, Helena (across from Lewis & Clark Tap Room)
Register here >>

November 2, 9am, Cohesion Dance Studio, 1020 Argyle St, Helena (across from Lewis & Clark Tap Room)
Register here >>

November 7, 9am, Cohesion Dance Studio, 1020 Argyle St, Helena (across from Lewis & Clark Tap Room)
Register here >>

November 9, 9am, Cohesion Dance Studio, 1020 Argyle St, Helena (across from Lewis & Clark Tap Room)
Register here >>

November 14, 9am, Cohesion Dance Studio, 1020 Argyle St, Helena (across from Lewis & Clark Tap Room)
Register here >>

November 16, 9am, Cohesion Dance Studio, 1020 Argyle St, Helena (across from Lewis & Clark Tap Room)
Register here >>