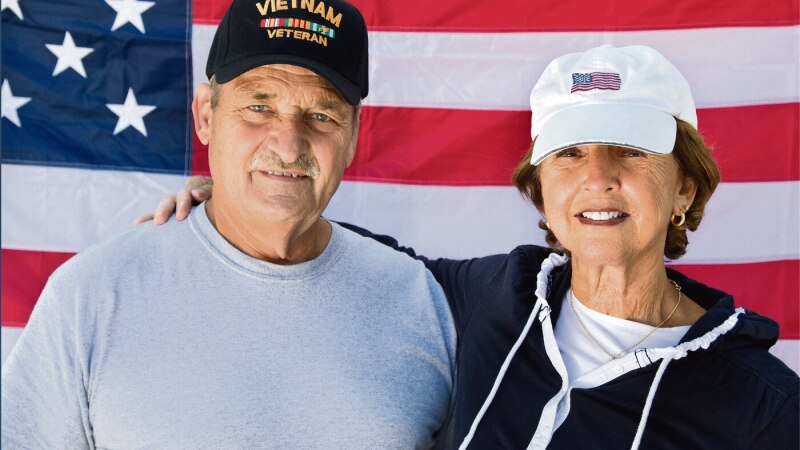 The Department of Veterans Affairs (VA) and other aid organizations have mobilized resources specifically for veterans to stay safe during the COVID-19 outbreak.

The Veterans Health Administration recently received $17.2 billion from the Coronavirus Aid, Relief, and Economic Security (CARES) Act. With this money, the VA increased access to telehealth and has said it will serve even those veterans not enrolled in the VA system.

Below is a list of resources that veterans, active-duty military and their families can receive if they need assistance during the pandemic.

EDUCATION:
Tutor.com: On-demand, online tutoring and homework is offered at no cost to eligible service members and their dependents.

FINANCIAL:
Red Cross. Veterans may contact their local Red Cross chapter to be connected with local, state and national resources. Military family support can submit an online request or call 877-272-7337. Medical assistance also is available.

SERVICE RELIEF ORGANIZATIONS:
Veterans in need of financial assistance may contact their respective aid organizations for help with loans, grants or a combination of both. Each branch has its own group: Air Force Aid Society, Army Emergency Relief, Coast Guard Mutual Assistance and Navy-Marine Corps Relief Society.

Wounded Warrior Project COVID-19 Relief Program. Project participants who registered before April 8 are able to apply for assistance if they are in financial hardship, including inability to pay for food, housing or utilities. The organization committed $10 million to veterans and has asked other companies and groups to match its efforts.

MENTAL AND PHYSICAL HEALTH:
Headstrong. Post-9/11 veterans and their families are offered free and confidential mental health treatment.

Tricare. The health care program for active-duty service members, military retirees and their families temporarily covers telehealth for applied behavior analysis, a therapy that focuses on improving specific actions, as well as parent or caregiver guidance services.

Vets4Warriors. The military community, family members and caregivers can seek help from the confidential peer support network that operates 24 hours a day. This includes immediate, free and long-term peer support through private chat, email, phone and text conversations.

NEWS AND INFORMATION:
COVID-19 Military Support Initiative. The Blue Star Families organization is partnering with the Association of Defense Communities to provide information, expertise and resources to military and veteran families.

Military OneSource. The Department of Defense is coordinating with the federal Centers for Disease Control and Prevention to provide outbreak updates for the military community.

VETERANS AFFAIRS SERVICES:
Appeals and claims. Veterans are eligible for deadline extensions on claims and appeals, such as suspending actions on veteran debt under the Treasury Department and repayment on previous Veterans Affairs debts. Paperwork also may be submitted late for a variety of other claims.

Facebook Portal Smart Device. Active participants in VA caregiver support programs or VA geriatric services are eligible to receive the smart video calling device for free. Facebook donated more than 7,400 portals to the VA that are being distributed with the help of the American Red Cross Military Veteran Caregiver Network. The goal is to reduce isolation and improve social connectedness.

MyHealthEVet. Veterans can sign in to send a secure message to their doctors. Other telehealth options include VA Video Connect, an app available for Macintosh and Windows computers as well as Android and Apple mobile devices, which allows them to explain their conditions and receive a prompt diagnosis.

VA caregiver support. Caregivers can find specialized support and community connections through two programs. Local caregiver support coordinators can help you find services in your area, or call the Caregiver Support Line, 855-260-3274, to speak with a licensed professional.

Vet Centers. Veterans, active-duty service members and their families can seek out Vet Centers, an extension of the VA medical centers nationwide. Individual, group, marriage and family counseling plus care coordination are available. Its call centers are always open at 877-927-8387.

ADDITIONAL RESOURCES FOR VETERANS:

CAREGIVING RESOURCES FOR VETERANS AND MILITARY FAMILIES:
AARP has created a Military Caregiving Guide for veterans, service members and their families. This guide provides basic tips to help families through their caregiving journey.

MONTANA RESOURCES FOR VETERANS AND MILITARY FAMILIES

Not enrolled with the VA?
Veterans not enrolled can call their local VA facility even if they haven't received previous services at a Veterans Affairs health center. Enrollment will be worked on after their health care needs are addressed.

More on Veterans