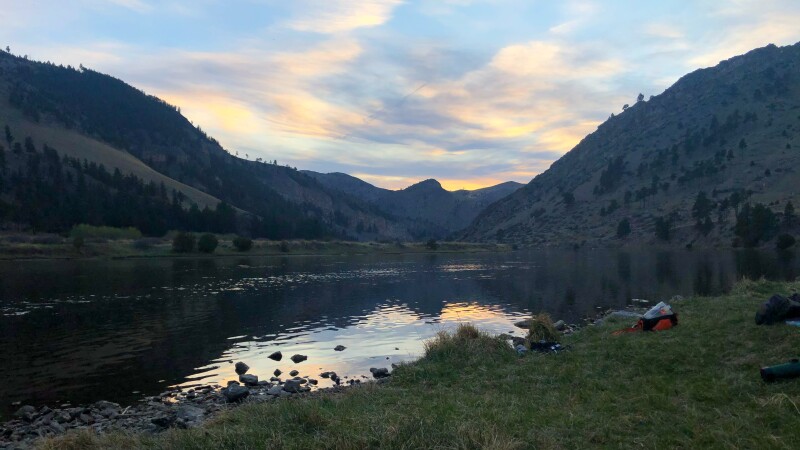 Do you love hiking, fishing, or getting outside? Then the Hauser-Beaver Creek trail is perfect for you! Get out and enjoy the fresh air, get exercise, and have fun! Helena has miles of maintained trails nearby.

Hikers, if you have yet to explore the trails around Helena, you will be surprised and delighted by how easy it is to go hiking around Helena.

Hauser Dam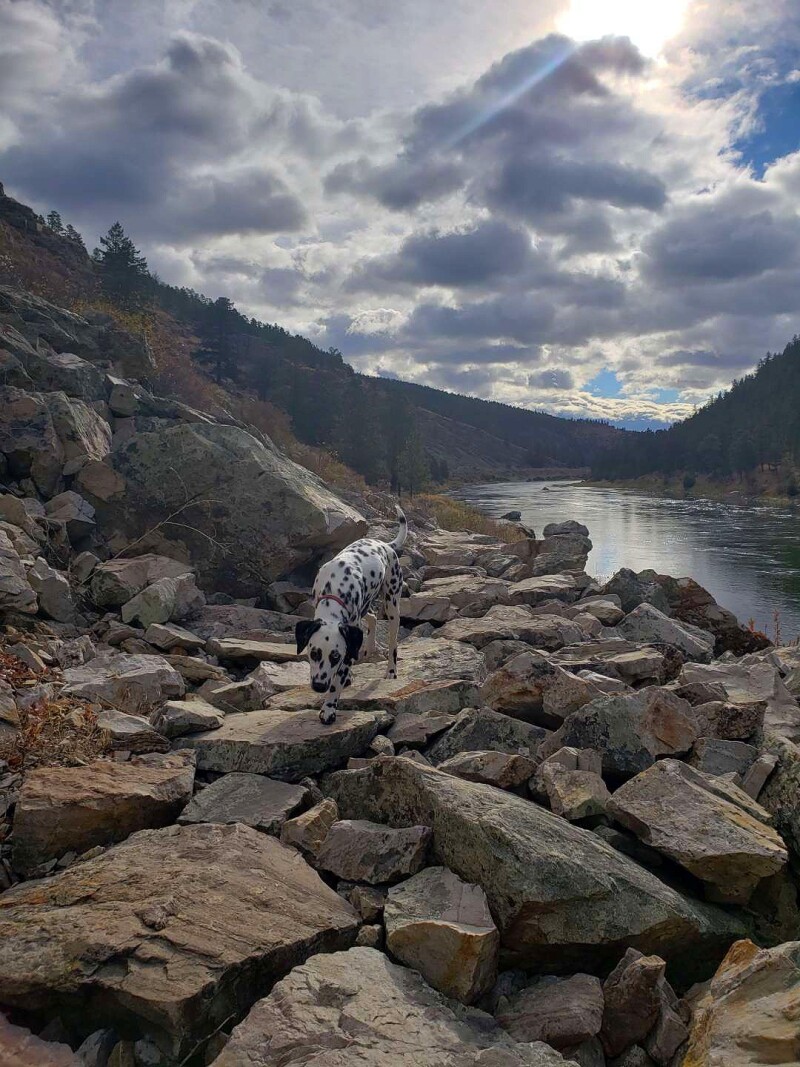 Hauser Dam is known for its fishing all the way along the Missouri. In order to reach the Dam hikers and fishers will want to drive down to the Dam and park on the side of the road where it gets wider. There are signs for where to park and where not to park because it is a narrow dirt road until the end. Hikers and fishers will then want to cross the dam and will turn left at the end. Then about 100 yards up there will be the start of the trail here. There are signs at the beginning of the trail that give hikers and fishers warning signs to look for in order to stay safe.

Beaver Creek-Hauser Dam Trail
Once hikers and fishers find the trail they can start their journey! There are different spots along the Missouri that fishers can pull off to and start fishing. It takes about 45 minutes to an hour to walk to Beaver Creek from Hauser Dam. It is an in and out trail, so however far hikers decide to go, just remember that they need to go the same distance to get back to where they started. It is a beautiful trail that has rock paths along the way. It has spectacular views of the rock canyon in which the Missouri flows. The rocks sparkle in the sunlight and are brilliant red, orange, and purple colors. This is probably my favorite hike to go in Montana because of how pretty it is and how convenient it is to get to.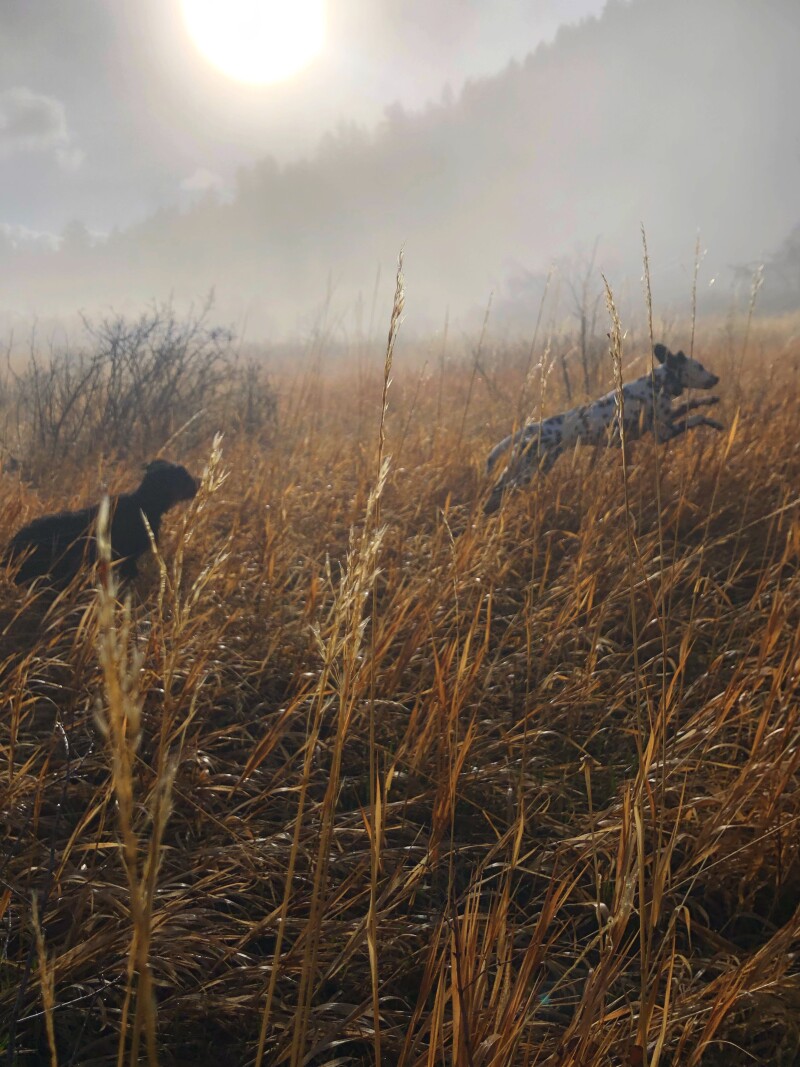 There are a ton of birds that fly close: Bald Eagles, Golden Eagles, Osprey, Hawks, Pelicans, Finches, Swallows, and many more! It is neat to watch how each bird hunts, if hikers get there early in the morning they may be able to watch some birds hunt fish. There are even more than just birds out there. The reason Beaver Creek got its name is because of all the beavers that make the creek their home. Once hikers and fishers get closer to Beaver Creek they will notice trees that were chomped on by beavers along the path. There is currently a beaver dam and den out near the creek. At Beaver Creek there is a big grass field that Ridley absolutely loves! It is her favorite part of the hike everytime we go. She has a blast running through it and gets her zoomies out. This is a great trail for all and has some of the best sights to see!

Beaver Creek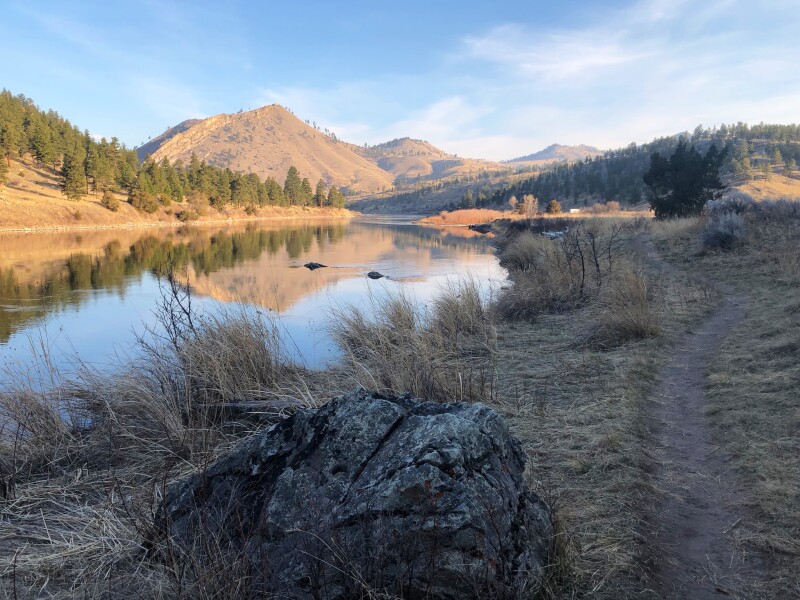 Beaver Creek is a spawning area for Trout which makes it a great place to go fishing! You can get to Beaver Creek by hiking down from Hauser Dam or driving. Getting there by car can be pretty tricky though, I would not recommend attempting to go if you do not have a high clearance car. With that being said even if you have a high clearance car, do not take Owl Gulch Road. This road is unmaintained and has lots of rocks and potholes in the road. Navigation will take hikers and fishers down Owl Gulch Road in order to get to the fishing area known as the Missouri River Fishing Access Site. Instead of programming in the Missouri River Fishing Access Site, put Beaver Creek Road in your navigation and it will take you down the right road to the access site.

Warning that there are still a good amount of pot holes once hikers and fishers turn left to continue onto Beaver Creek Road at the sign for Nelson, MT, "The Cribbage Capital of the World." You will scrape the bottom of your car if it is low clearance, unfortunately I had to learn this the hard way. On a trip to Beaver Creek with some friends I took my low clearance vehicle, it wasn't until the final stretch that I started to get a little worried. I ended up getting a flat tire. It wasn't until after we had finished fishing that we noticed it was flat. We were able to change it and get out on a spare, but it taught me not to push my luck for the future.

About the Author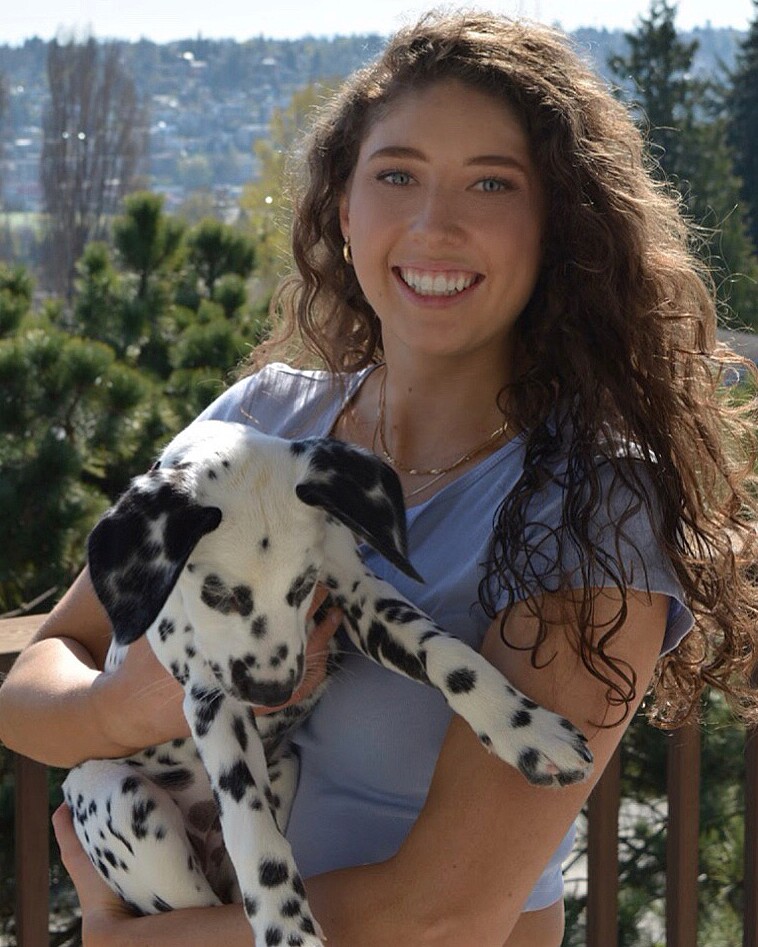 Hi! My name is Shannon, and I am currently an intern with AARP Montana and a student at Carroll College in Helena. I am originally from Seattle, WA and have started to explore Montana's great outdoors! Last year I decided to get a dog, a Dalmatian, and she is the best. Dalmatians and many other dogs are very high energy and need lots of exercise. My dog, Ridley, and I go hiking everyday around Helena at various spots. She is so fun, full of energy, and really inspires me to get out and enjoy the little things. It has been a blast to explore and see the different scenery around me. You would be surprised just how stunning these trails really are. Join me on this adventure as we discover new trails!