Helena, Mont., Jan. 28, 2016 — AARP Montana recently announced that it has donated $5,000 to the K9 Care Montana Wounded Warrior Service Dog Program – a non-profit organization based out of Philipsburg. The K9 Care Program is devoted to providing specially trained dogs, at no cost, to our nation's Wounded Warriors.

"There is new research that clearly shows the benefits of service dogs for veterans with post-traumatic stress," said Tim Summers, AARP Montana State Director. "These dogs are a powerful tool in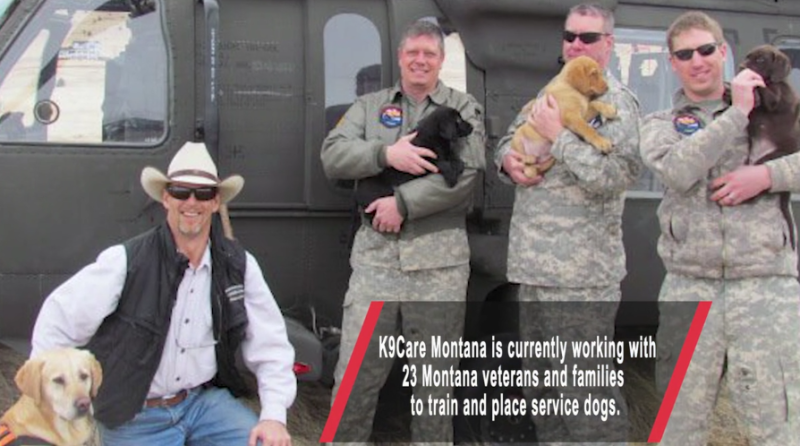 helping to pull soldiers out of the flashbacks and terrifying nightmares that often come with PTSD. For some soldiers with severe PTSD, access to their service dogs can be the difference between living a healthy life or committing suicide."

According to the Montana Healthcare Foundation, Montana has the nation's second highest per capita population of veterans. An estimated 22 veterans commit suicide in America each day, according to a report by the U.S Department of Veterans Affairs. Unfortunately, according to the News21 'Back Home' Project, Montana has the highest rate of veteran suicide in the nation.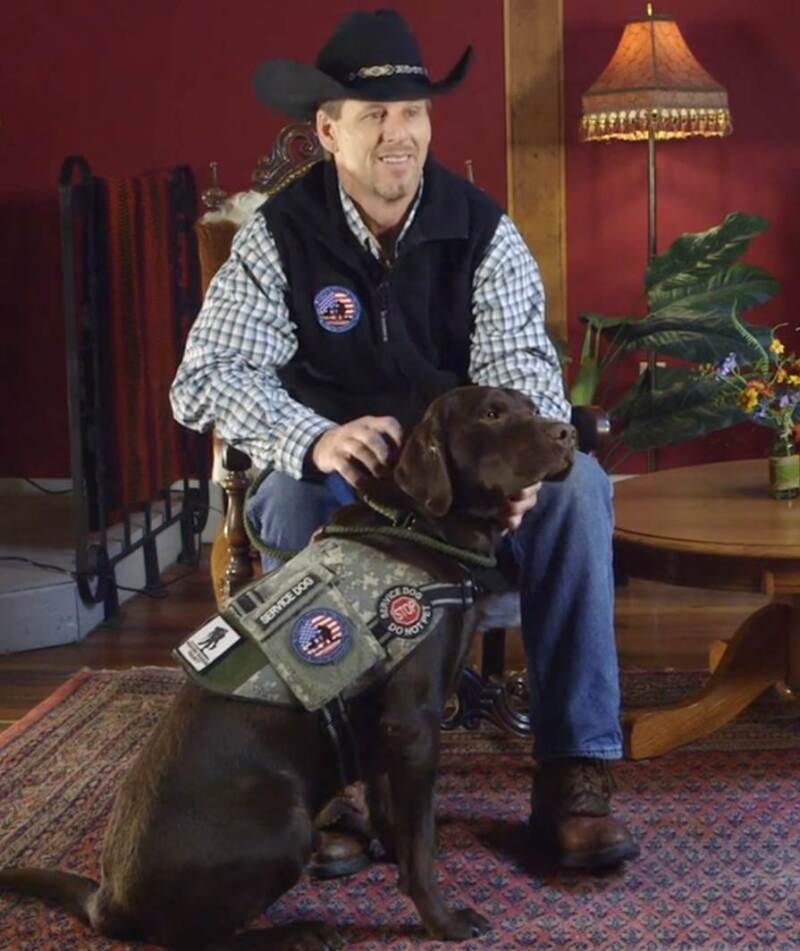 "These dogs help returning vets to heal and move forward with their lives," said David Riggs, K9 Care Montana Founder and CEO. "Our nation's wounded warriors have given their all to protect us and we at K9 Care Montana believe it is our turn to give back to them. These dogs are there for these veterans day after day, month after month, year after year -- they give them a gift that other therapies can't."

AARP has produced a short video that tells the story of K9 Care Montana and their transformative work. The video highlights Montana veteran Wade Ingraham and his life-changing canine companion, Sapphire. The video can be viewed at: https://vimeo.com/148264884

"Originally, when I was approached about receiving a service dog, my initial response was 'no way' -- find somebody with no arms, no legs, blind -- that was my impression of people that needed service dogs," said Wade Ingraham. "But someone that has PTSD and wants to be proactive in their own recovery – a service dog is a wonderful animal. It can do wonders for you. It was one of the best things that could have happened to me."

Currently, K9 Care Montana is working with 23 Montana veterans and families to train and place service dogs. Each dog is specially trained to meet the needs of a specific veteran.

"The average cost of a service dog can range up to 22,000 dollars. And we found it very disheartening from the very beginning charging these veterans anything because they already served us. It's time for us to serve them and for that reason we provide all of our programs and services – including our service dogs – at no cost," said Riggs.

The donation from AARP Montana will help make it possible for another veteran to receive one of these life-changing canine companions.

"AARP Montana hopes that folks from across the state will join us in thanking and supporting the veterans who have sacrificed so much in defending our freedoms and our way of life," said Summers.

Because there is no cost to the veteran for a service dog, the K9 Care Montana Wounded Warrior Service Dog Program relies strictly upon donations. To find out more about the program or how to make a donation, go to www.k9caremontana.org.

The donation was made as part of AARP's commitment to veterans and their families. Because veterans often face a unique set of considerations and challenges as they age or retire, AARP has set up a website dedicated to addressing the challenges facing our nation's heroes. For more information visit www.aarp.org/veterans.