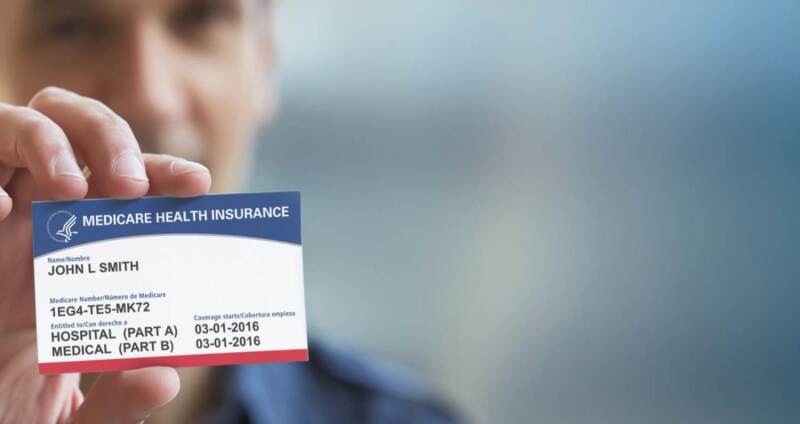 Survey finds Medicare Beneficiaries at Risk from Card-Replacement Scams

AARP Montana Joins i n Campaign to Help Keep Scammers from Conning Enrollees

As a major federal government initiative is underway to issue new identification cards to the Medicare beneficiaries in Montana and nationwide, an AARP survey finds that a majority of those enrollees are at risk of being victimized by fraud schemes designed to capitalize on the card replacement program.

In response, AARP Montana is participating in an education campaign to raise awareness among consumers about Medicare Card scams. There are approximately 178,900 Medicare beneficiaries in Montana.

The year-long nationwide effort to mail new ID cards to 58 million Medicare recipients began in May. The redesigned cards no longer contain enrollees' Social Security numbers – a move designed to enhance security and help protect against identity theft. Consumer advocates, including AARP, welcome the development but, ironically, the card replacement program has opened these new opportunities for con artists:

Scammers reportedly pose as Medicare representatives and contact beneficiaries to demand immediate payment via credit card of a processing fee for the new card. No such fee exists.
In other cases, the scammers falsely say that Medicare needs to "verify" a recipient's Social Security number or other personal information before issuing the card. Medicare says it does not make such calls and does not initiate uninvited contact.
Yet another version of the scam tells beneficiaries that they are due a refund on transactions with their old card, and asks them to provide bank account information for the processing of the alleged refund.
Results of the AARP survey, which polled Medicare enrollees age 65 and older, indicate a significant number of people could end up as victims of the scams. Among the key findings:

There is little public awareness: Three-quarters of those surveyed (76 percent) knew nothing or very little about Medicare's plan to issue new identification cards.
Six in 10 think they could face a fee: Although the redesigned ID cards are free, 60 percent of Medicare enrollees did not know or weren't sure if they would be required to pay a fee.
Half might not question a purported call from Medicare: When asked if beneficiaries could expect to receive a telephone call from Medicare asking them to verify their Social Security number, half (51 percent) said they weren't sure.
"The new Medicare cards are a step forward for fraud prevention, but con artists are working overtime on new ways to scam older Montanans," said Tim Summers, AARP Montana State Director. "That's why AARP Montana is joining with the Fraud Watch Network to ramp up efforts to educate Medicare beneficiaries about the new cards and potential scams."

The AARP education cam

paign includes social media text and video postings, website content, and articles in recent editions of the AARP Bulletin. AARP Montana and other AARP state offices are distributing a handout that details the new card rollout and associated scams.

The AARP Fraud Watch Network launched in 2013 as a free resource for people of all ages. Consumers may sign up for "Watchdog Alert" emails that deliver information about scams, or call a free helpline at 877-908-3360 to speak with volunteers trained in fraud counseling. The Fraud Watch Network website provides information about fraud and scams, prevention tips from experts, an interactive scam-tracking map, fun educational quizzes, and video presentations featuring Fraud Watch Network Ambassador Frank Abagnale.

The CMS Denver Regional Office will host 2 webinars designed for all stakeholders in Colorado, Montana, Utah and Wyoming. Both sessions will cover the same information, so you only need to attend the session most convenient for you.

When: Wed, 9/5 or 9/19 (1-2 PM MT)

To Connect: https://meetings.cms.gov/orion/joinmeeting.do?MTID=44ae178953a289b1661b6fc26721680d

NMC-CO-MT-UT & WY Flyer

AND

dial 1-877-267-1577, Meeting ID: 995 294 546

Topics: overview, steps to prepare, mailing time-lines, transition periods, MyMedicare.gov, fraud prevention tips, resources and where to go to get help.

For questions regarding the webinars, please call 303-844-1994 or
303-844-6217.