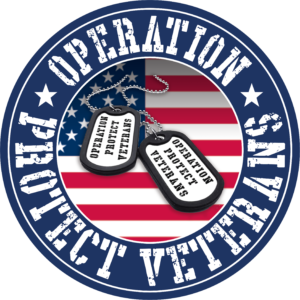 We're pleased to officially launch Operation Protect Veterans, in partnership with the United States Postal Service, to protect American's military veterans and their families from identity theft and fraud.

Vigilance against scammers is our number one weapon in the fight against fraud. And now, we've got the proven tools and resources to help veterans and their families be on guard for common scams.

Check out www.aarp.org/protectveterans today to find a report on the top trends targeting veterans and their family, along with tips and resources to prevent becoming a target. You'll be able to learn more about common scams like:

• The Update Your Military File Scam: A caller claims to be from the Department of Veterans Affairs and asks to "update" your information, but really is hoping to get personal information to be used to steal your credit.
• The Cash for Benefits Scam: Scammers target veterans in need of money by offering cash in exchange for their future disability or pension payments. These buyouts are typically a fraction of the value of the benefit.
• Charity Scams: A caller claims to be raising money for disabled veterans or veterans with cancer or a similar sounding name. But often, the so-called charity is not registered with the government and/or uses most of the money to raise more funds and pay their salaries.
• VA Loan Modification: The scammers contact military families offering to help refinance their VA loans and then ask for upfront fees. They never provide the promised loan.

Please feel free to reach out to us directly at ProtectVeterans@aarp.org or call the Fraud Watch Network helpline at 1-877-908-3360 if you have any questions about scams targeting veterans.