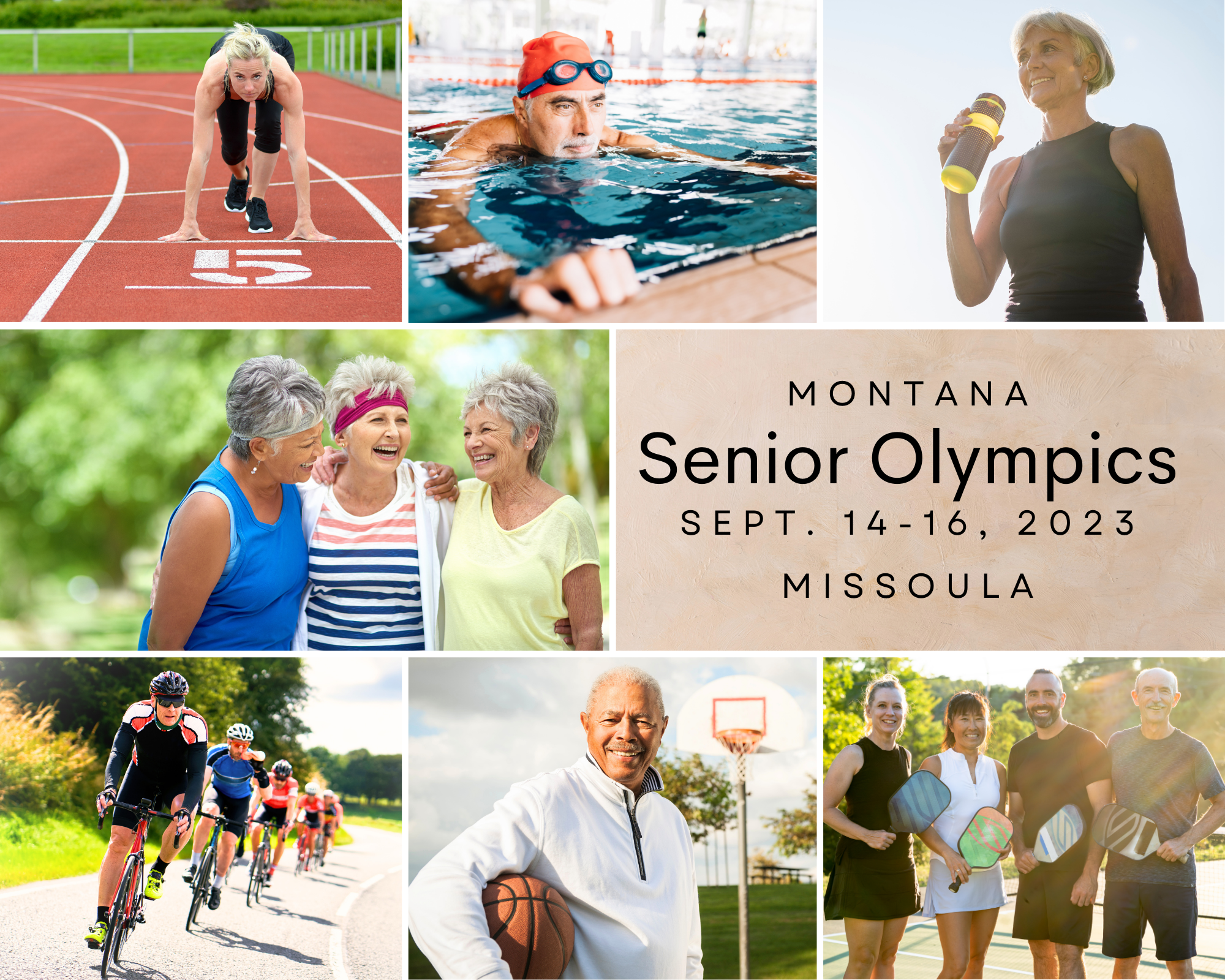 Athletes are gearing up and preparations are underway for the 2023 Montana Senior Olympics.
The Montana Senior Olympics is back with another exciting three-day sports festival for individuals aged 50 and above.

On September 14-16, 2023, the Montana Senior Olympics will be held in Missoula, showcasing 15 different sports, including archery, basketball, cycling, pickleball, swimming, table tennis, and more. Normally more than 300 athletes participate from all over the state.

"AARP Montana is a proud sponsor of this event -- which promises participants and spectators alike with spirited competition and the opportunity to embrace a healthy lifestyle," said Nancy Andersen, Outreach Director for AARP Montana. "This support was made possible though the AARP Montana Community Ambassador Volunteer mini-grant program. Montana Senior Olympics was selected by a Missoula-based AARP Volunteer to receive this funding."

Registration for competitors will be open until August 19.

The Montana Senior Olympics is a member of the National Senior Games Association and offers athletes the opportunity to qualify for National Games during select years. There are no residency or prior experience requirements, ensuring that individuals from all backgrounds can participate and celebrate their love for sports. Athletes will compete in 11 age categories, providing a fair and competitive environment. Gold, silver, and bronze medals will be awarded to the top performers in each category.

To access all the necessary information about the Montana Senior Olympics, including registration details, event schedules, and more, visit montana.fusesport.com. The events are free for spectators.

For any inquiries or further assistance, the game's Directors, Bailey Brown and Anna Bruning, are available to provide support. You can reach Bailey Brown at BrownB@ci.missoula.mt.us or by phone at 406-552-6684, and Anna Bruning at bruninga@ci.missoula.mt.us or 406-552-6664.