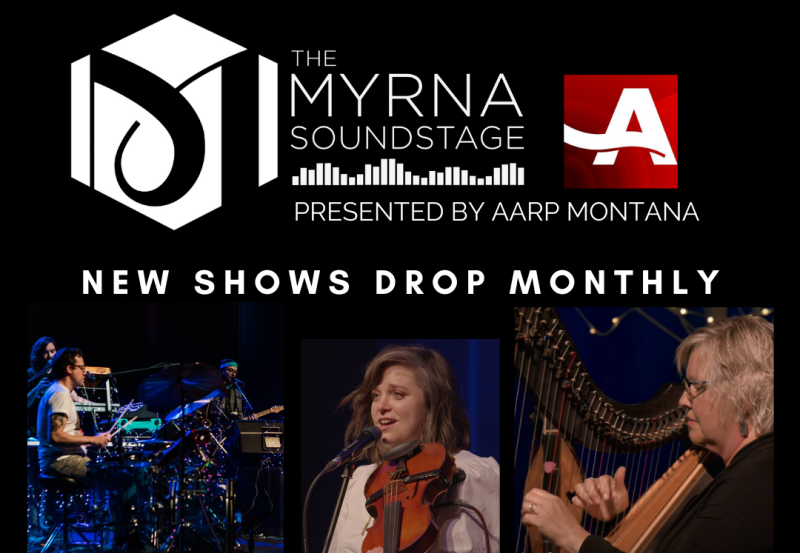 Join AARP Montana and people from across the U.S. to view the monthly Myrna Soundstage Concert Series online.

The Myrna Soundstage Concerts are free and available to everyone -- AARP Membership is not required!

What are Montana musicians doing these days? You're about to find out!

Come discover new artists and new works in this monthly concert series available to enjoy online. The Myrna Soundstage brings you diverse genres, traditions, artists and voices you may not know about—but should!

Register below to receive an e-mail reminder about upcoming concerts!
Register to receive an email reminder and the viewing link from AARP Montana for the monthly Myrna Soundstage episode. You can tune-in from the comfort of your own home to watch this unique concert series any time after the monthly launch.