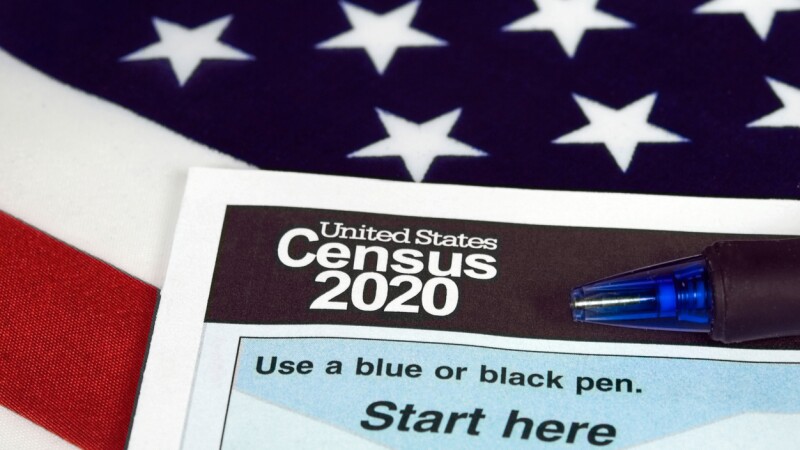 AARP is encouraging all Montanans to participate in the 2020 U.S. Census. Fill out your Census at my2020census.gov or 1-844-330-2020.

The 2020 Census is underway and more households across Montana are responding every day. More than half of Montana households have now responded to the 2020 Census, yet the state still lags behind the national average for responding to the once-in-a-decade count.

To date, 55.9% of Montana households have responded to the 2020 Census. The national self-response rate is 62.1%.

"Counting everyone in Montana is critical because it determines the state's share of federal funding over the next ten years, and it determines whether Montana will get another representative in Congress," said AARP Montana State Director, Tim Summers. "If you have already responded to the 2020 Census—thank you! Your response helps shape Montana's future."

The U.S. Census Bureau, in coordination with federal, state, and local health officials, began a phased restart of some 2020 Census field operations in select geographic areas earlier this month. Field operations were temporarily suspended due to the pandemic.

Now that federal U.S. Census Bureau workers have resumed some field operations in Montana, an estimated 200,000 Montana households that have not yet received an invitation to participate will get an official 2020 Census packet left at the door. The packet will include the Census form and a postage-paid envelope. Census workers will make up to six attempts to get a complete 2020 Census questionnaire for each household.

All Montanans can now fill out their 2020 Census online, by phone or by mail – even without receiving an official invitation to participate. The 2020 Census is available to fill out now online at my2020census.gov, by phone at 1-844-330-2020, or via mail if a household has received a paper questionnaire.

Find out more about how an accurate Census affects Montana at CENSUS.MT.GOV.

WHY IS AN ACCURATE CENSUS COUNT IMPORTANT FOR MONTANA?

Federal Funding
Every year, more than $675 billion in federal funds are awarded to states and communities annually based on Census data. Montana receives more than $2 billion every year in federal funding based on Census data. For every Montana resident counted, the Census estimates the state will receive nearly $2,000 per person each year in federal funding. The $20,000 per person coming into the state over the next decade is used in every Montana county for medical assistance, educational programs, need-based support, infrastructure, highway planning and over 300 other programs. Spending just a few minutes to complete your Census form will help ensure Montana gets its fair share of federal funding. Filling out the form is quick, easy, safe and important.

Apportionment and Redistricting
Census data is used to define legislative districts, establish school districts and guide decision making in many other functional areas of government. As mandated by the U.S. Constitution, the Census is used to apportion seats in the U.S. House of Representatives. Montana is one of the states on the cusp of gaining an additional congressperson, so getting a complete count is more important than ever.

Data
Census data is used to inform community decisions. Think of it like a snapshot of who we are as a community every decade. Data for each area are crucial to many planning decisions, such as where to provide services for seniors, where to build new roads and schools and where to locate job training centers. Census data is also used by organizations to obtain grant funding for key programs helping Montanans.

WHAT DOES THE 2020 CENSUS MEAN FOR OLDER MONTANANS?
Data from the census is used to determine the number of older Montanans that live in a community and the services they need to live independently, as required by the Older Americans Act. If the census is inaccurate, communities will not get their fair share of funding and the programs older Montanans rely on will be underfunded and unable to provide the needed services. Organizations serving older Montanans utilize census data as a key source of statistical information needed to determine locations for new facilities, secure grants, and plan programs.

IS COMPLETING THE 2020 CENSUS QUESTIONNAIRE SIMPLE AND SAFE ?

The 2020 Census questionnaire will ask only a few simple questions of each person. This simple, short questionnaire takes just a few minutes to complete.
There are three ways to respond to the 2020 Census: online, by phone, and by mail.
The Census removes all identifiable information (names, phone numbers, and addresses) from data files and uses various computer technologies, statistical methods, and security procedures to protect its files.
The security measures ensure that only a restricted number of authorized people have access to private information and that access is only granted to conduct Census work and for no other purposes.
The Census Bureau does not release or share information that identifies individual respondents or their household for 72 years.
WHAT IS HAPPENING WITH THE CENSUS OVER THE COMING MONTHS?
Here is a timeline of what you can expect:

April 2020
April 1 was Census Day, when all U.S. households should have received at least one invitation to fill out their form. As you complete your form you should use the address that is your primary residence as of April 1. This month census takers will also start surveying senior centers and colleges, to conduct the counts on those larger residences.

May 2020
For those who haven't completed their household census form yet, this month is when workers will start going door-to-door throughout most of the country to assist stragglers. Completing your census form is important for your community and the nation, but make sure to beware of potential scammers. If someone comes to your door, start by asking for a valid Census Bureau ID card.

August – October
Census takers will interview homes that haven't responded to the 2020 Census to help make sure everyone is counted.

December 2020
The Census Bureau will provide Congress and the president with the results of the 2020 count.

March 2021
By the end of the month, the Census Bureau will send each state its redistricting counts. These figures will be used to determine new legislative districts and also where federal funding is spent.

I HEAR THERE ARE SCAMS ASSOCIATED WITH THE CENSUS -- WHAT DO I NEED TO WATCH OUT FOR?

You get an unsolicited email purporting to be from the Census Bureau. For household surveys and the decennial Census, the agency almost always makes contact by mail.
A supposed census agent asks you for money or financial data, such as the number of and amount in your bank account.
A supposed census taker threatens you with arrest. Taking part in the Census is required by law, and you can be fined for not doing so, but you can't be imprisoned.