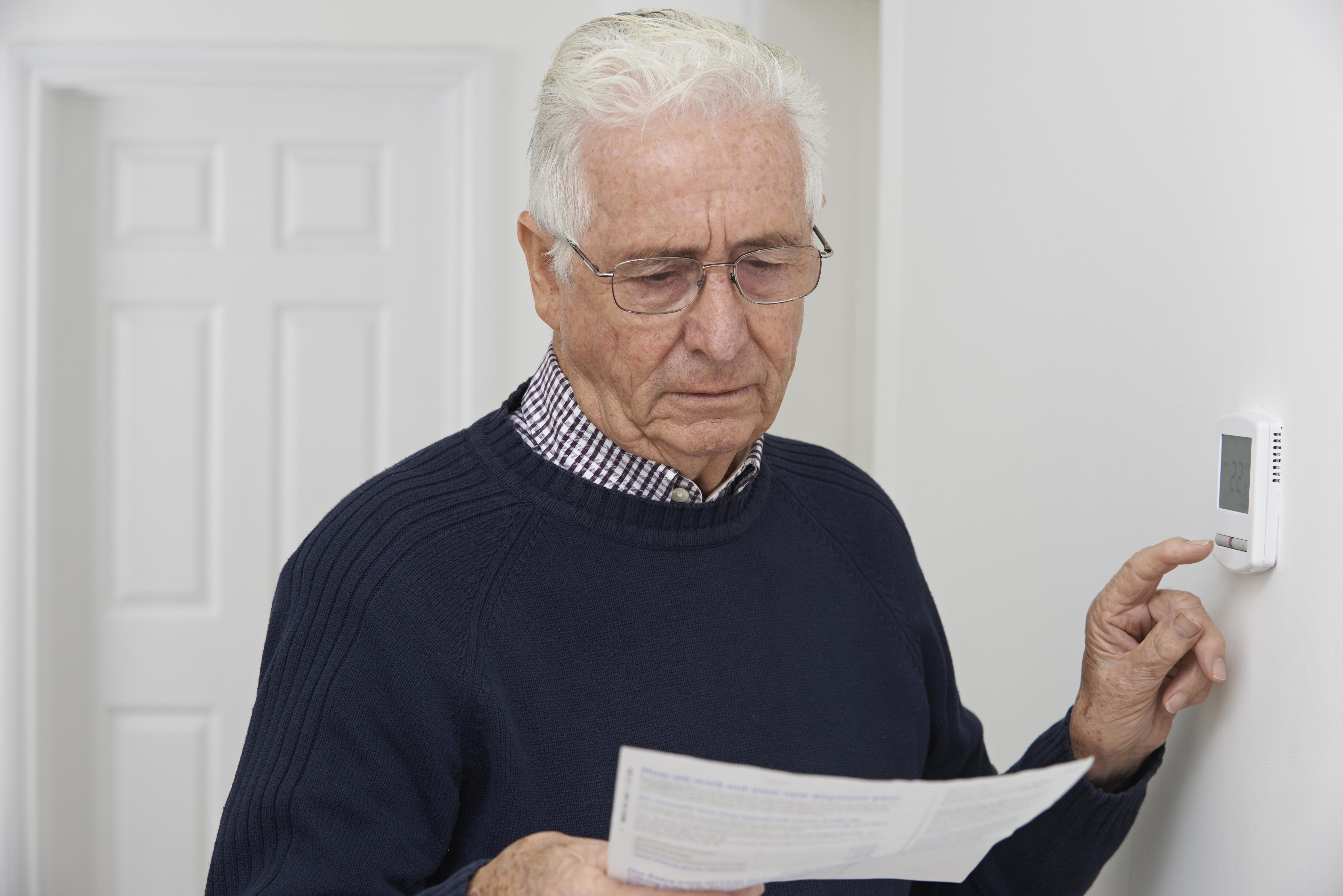 Rising natural gas prices could boost heating bills by as much as 62%

Home heating costs for Montanans are expected to increase this winter, the state's utility regulator announced recently. Rising natural gas prices could boost heating bills by as much as 62%, according to the Montana Public Service Commission. The commission is recommending that customers of NorthWestern Energy, Montana Dakota Utilities and Energy West consider spreading winter heating costs across the entire year through monthly averaging.

Some Montana homeowners and renters may be eligible for assistance with utility costs. Below are links to programs available in Montana.

The Low Income Home Energy Assistance Program (LIHEAP)
LIHEAP is a federally funded program that helps an estimated 6 million low-income households each year with heating bills. The program can also help with cooling costs in the summer. You may apply for assistance at any time during the year by contacting the local eligibility office or Tribal LIHEAP office serving your community. Click on "local eligibility office" to access phone numbers. If you cannot reach your local eligibility office, call Montana's toll-free number at 1-833-317-1080.

The State of Montana, through the Department of Public Health and Human Services, offers three programs aimed at helping eligible Montanans.

The Low Income Home Energy Assistance Program (LIHEAP) pays part of winter energy bills and may be able to assist with furnace emergencies for eligible people.
The Low Income Home Water Assistance Program (LIHWAP) helps pay a portion of eligible household's water bills; helps avoid shutoffs; and helps support household water system reconnections related to non-payment.
The Weatherization Assistance Program helps participants to improve the heating efficiency of their homes and thus reduce their energy consumption.

Assistance offered by Montana Utilities
Most of the utility, electric, and gas companies that operate in Montana administer financial assistance or weatherization programs. They can help people save money, or provide financial support for paying bills. Some of the programs can complement the federal government Low Income Home Energy Assistance Program, so customers can gain access to additional financial support.

Below are links to more information on the options you have, as well as who to contact for help.

Energy Share of Montana
Energy Share is a private nonprofit organization with the goal of helping Montanans faced with energy emergencies meet their needs. Often, families face a financial emergency when unexpected expenses occur, for example, medical expenses. The primary way Energy Share helps people is through one–time heating bill assistance. To find out more about Energy Share, call 1-888-779-7589 or log onto www.energysharemt.com.

Energy Star
You could save up to 30% on annual utility costs with the purchase of Energy Star products and appliances. To learn more about this money saving strategy, check out www.energystar.gov.

Federal and State Tax Credits

Montana Emergency Rental and Utilities Assistance
The Montana Emergency Rental Assistance program supports Montanans who have experienced financial hardships as a direct or indirect result of the COVID-19 pandemic and are at risk of housing instability. Renters can receive a maximum of $2,200 per month for past due and future rent payments, up to $300 per month for past due and future utilities including gas and electric, and $50 per month for internet. Households can receive assistance for rent and utility bills dating back to April 1, 2020.

Assistance for Homeowners on Propane
Propane is not regulated in the State of Montana as a public utility because it is assumed that homeowners have a choice of where they can receive their propane. Make sure you're getting the best rate by comparing prices from suppliers in your area. Use this "Where to Buy" tool from the Rocky Mountain Propane Association to compare prices: Where to Buy Propane in your area >>

Other Utility Assistance:

Lifeline and Link-Up Telephone Assistance. The Lifeline telephone discount program provides eligible telephone subscribers certain discounts on the basic monthly telephone service charge. The Link-Up program provides eligible consumers a discount on the hook-up fee. Eligible subscribers living on or near tribal lands may qualify for additional discounts. Contact your phone company or internet provider for details on applying. Once qualified, the Lifeline program requires that eligibility be recertified annually. More Information: Visit www.lifelinesupport.org
The Emergency Broadband Benefit is an FCC program to help families and households struggling to afford internet service during the COVID-19 pandemic. This new benefit will connect eligible households to jobs, critical healthcare services, virtual classrooms, and so much more. Visit www.fcc.gov/broadbandbenefit