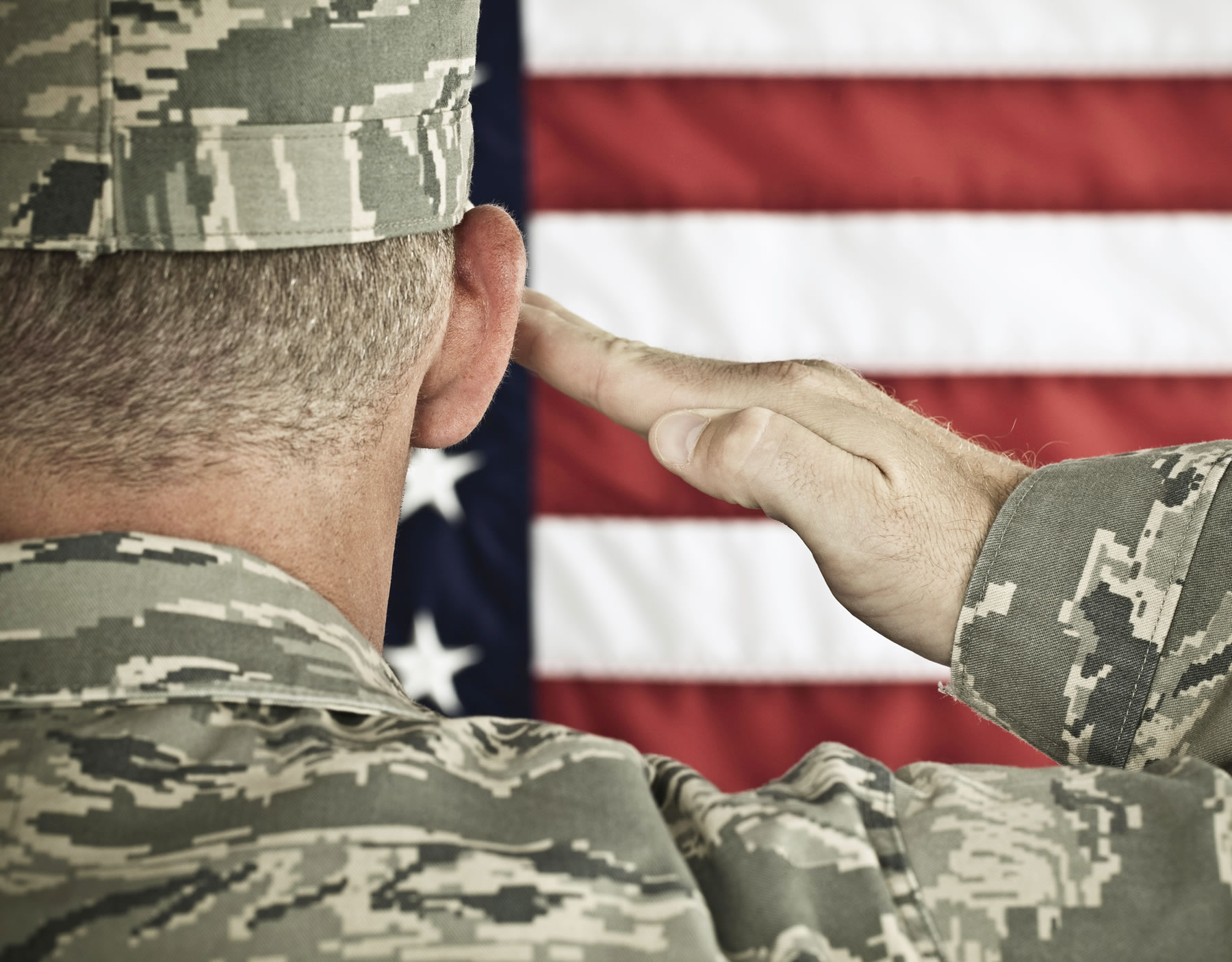 Continuing our longstanding commitment to honor veterans, active military and their families, AARP Montana has set up this resource page to share free tools, guides and resources that are especially designed for Montana veterans and military personnel.
"As a veteran myself, I along with AARP commend the tens of thousands of Montana veterans that have bravely served and sacrificed for our country," said Al Ward, AARP Montana volunteer and former state president. "We also recognize the unsung heroes -- the families and caregivers of our veterans, many of whom have made immeasurable sacrifices to care for their loved ones as they return from service. We invite all Veterans and Military Families to make use of these free resources."

AARP VETERANS & MILITARY SPOUSES JOB CENTER
The newly-launched AARP Veterans and Military Spouses Job Center is a digital platform bringing together valuable information and resources to help veterans and military spouses compete in today's job market. The job center includes a new Veterans Career Advantage Course to build on career planning and skills development to help navigate the job market.

FREE GUIDE TO HELP MONTANA'S VETERANS ACCESS HEALTH CARE:
AARP recently launched a new tool to bring together valuable information and resources to help veterans, military families and their caregivers navigate their health care options. Veterans and their families have traditionally struggled with where to begin when deciding the best path for their health care needs: VA health care, Military Tricare, Medicare, private insurance, or Medicaid.

The Veterans and Military Families Health Benefits Navigator Guide provides Montana's veterans with critical information about what is required to qualify for health care benefits from the U.S. Department of Veterans Affairs (VA) or Department of Defense (DoD).
● Download a pdf copy of the guide here >>

MILITARY CAREGIVING GUIDE FOR THE "HEROES BEHIND OUR HEROES":
Since AARP's founder, Dr. Ethel Percy Andrus, took a personal tour of the Mount Alto Veterans Hospital in Washington, D.C., in 1959, AARP has recognized the special challenges faced by military and veteran caregivers. We are pleased to offer our new AARP Military Caregiving Guide for veterans, service members and their families.
● Download the free military caregiving guide here >>


FREE AARP RESOURCES AND GUIDES FOR VETERANS AND MILITARY FAMILIES:


ADDITIONAL FREE AARP CAREER TOOLS FOR VETERANS:


FRAUD PREVENTION RESOURCES & OPERATION PROTECT VETERANS:


MONTANA ORGANIZATIONS OFFERING HEALTH AND RECOVERY PROGRAMS TO VETERANS:


MONTANA VETERANS HOMES:


MORE MONTANA RESOURCES FOR VETERANS AND MILITARY FAMILIES:


FREE GUIDED POST-COMBAT JOURNAL
This post-combat journal is offered free of charge from AARP volunteer and veteran, Rich Nason. In Rich's own words, here is why he is making this tool available to veterans and how you can get a free copy:

"As a soldier having experienced combat several times during my early 1970's tour in Vietnam, I came to understand first-hand what it meant to have every aspect of my own core challenged, but then as a veteran I came to understand as a soldier having faced combat that only I alone knew the road I had traveled. These deep-rooted emotions can impact an individual physically, emotionally and even their family. This can apply to any veteran having faced similar situations. Many veterans find various avenues seeking ways of healing from these emotional challenges, but then there are some who choose to handle it on their own. They might say "There's no problem. I can handle this" -- these are the individuals I had in mind when I wrote the journaling book 'A Guided Post-Combat Journal'."
"I have dedicated this journal to the soldiers and veterans of the Armed Forces who over the last several decades have put themselves in harm's way for their country and who are still trying to find their way back home to their true selves. If you would like to have a free copy sent to you please send your mailing address to ranason3@gmail.com and a copy will be sent. Title your email "Journal" so I know its purpose. Your address information will be deleted from my system once your book is sent and there will be no follow-up."