Learn How to Leverage Your Skills and Experience at AARP's Free, Two-Part Webinar
Age-Proof Your Career: A Two-Part Interactive Webinar

Part 1: Tuesday, March 5, 2019, 5 p.m. MT
Part 2: Thursday, March 7, 2019, 5 p.m. MT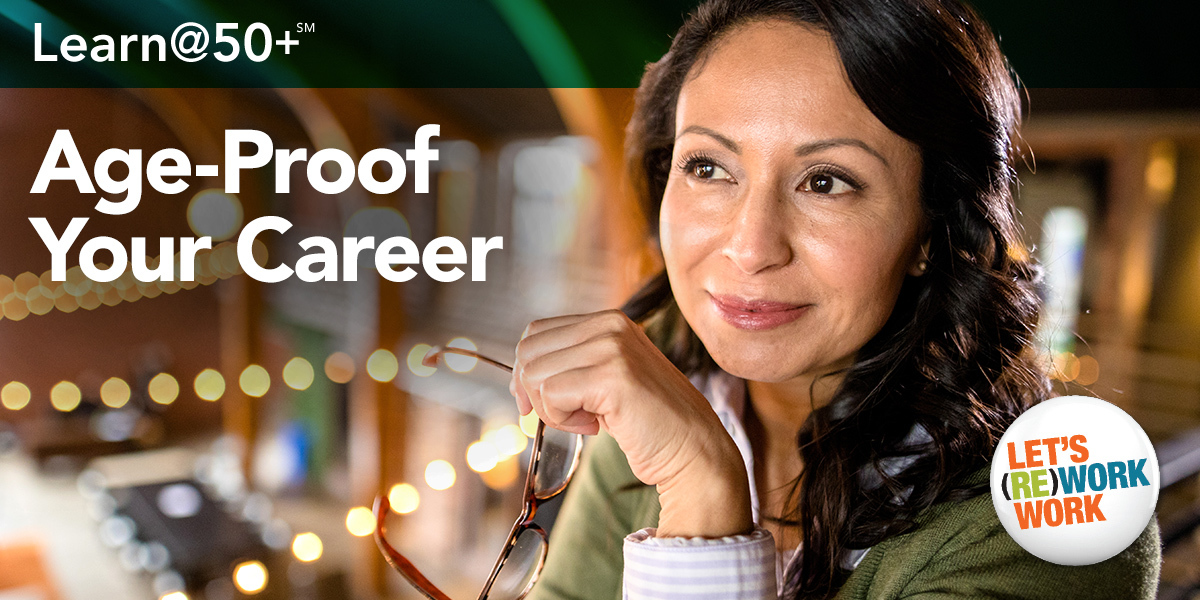 As an experienced worker, you have years of expertise and advanced skills to offer. Whether you're looking for a new job, working to advance in your company or thinking about a career change, you want to increase your competitiveness with confidence.

Sign up now for AARP's free, two-part webinar. Attend both sessions to learn simple things you can do now to:

Develop new skills and stay current on new technologies, certifications and more
Excel at networking (in-person and online) and interviewing
Write better resumes and cover letters
Build and leverage a support network
Effectively utilize social media to connect with past, present and potential colleagues
Make the most from job search boards, career fairs and other work resources
Get the tools you need to get the job or get ahead in the one you already have. AARP career experts will be on hand to answer your questions and give you the tips and insights you need to stand out. Don't wait—register today!

Click here to register today!