Communities across Nebraska are working each and every day to become more livable for residents of all ages. In support of that work, AARP is excited to be able to provide funding to organizations through the AARP Community Challenge, now in its third year.

These "quick action" grants are being distributed to 159 organizations, with at least one in every state, Washington D.C, Puerto Rico and the U.S. Virgin Islands, including right here in Nebraska. The Community Challenge grants fund innovative projects that can inspire change in areas such as transportation, open spaces, housing, smart cities and more.

The Community Challenge is part of AARP's nationwide work on livable communities, which supports the efforts of neighborhoods, towns, cities and counties across the country to become great places for all residents.

We believe that communities should provide safe, walkable streets; affordable and accessible housing and transportation options; access to needed services; and opportunities for residents to participate in community life. After funding 217 projects between 2017 and 2018, AARP has increased its investment to nearly $1.6 million for 159 projects this year. Here in Nebraska, we are excited about the work that the Community Challenge Grants are supporting this year. Nebraska's grantees are the City of Hastings and Grow Grand Island, Inc., a non-profit dedicated to community improvement in Grand Island.

The City of Hastings' project will support increased outdoor physical activity for older and less active residents by installing recharge stations with benches, water fountains, concrete pads, landscaping and shade trees along the city's Pioneer Spirit trail.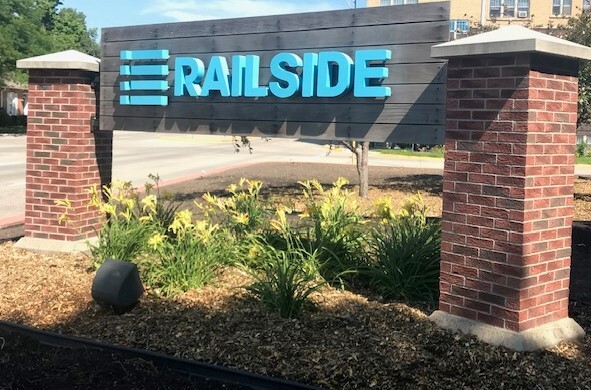 Grow Grand Island, Inc. will use its grant to place way-finding totems in "Railside,' Grand Island's renovated historic downtown area. The totems will help pedestrians of all ages navigate Railside while also discovering the history and art it has to offer.

AARP is pleased to support these projects envisioned by local leaders to make Hastings and Grand Island more livable for people of all ages. We are thrilled to watch these projects come to life in the next weeks and months, which will reap near immediate benefits for the area's residents.

The full list of grantees can be found at www.aarp.org/communitychallenge.

To learn more about the work being funded by the AARP Community Challenge both here in Nebraska as well as across the nation, visit aarp.org/CommunityChallenge. And to learn more about how AARP is working to make communities across Nebraska and across the U.S. more livable for all residents, visit aarp.org/livable.