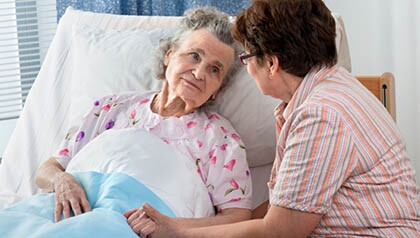 A new state law supported by AARP Nebraska can help reduce isolation for individuals receiving care at home or in nursing facilities.

The Right to Visitation Act, which took effect Aug. 24, aims to protect adults who are sick or vulnerable from being denied the right to communicate with their family members. The law ensures certain family members—including aunts, uncles, nieces, nephews, cousins and domestic partners—can visit a loved one in a private home, other residential dwelling or health care facility.

Those denied this opportunity can file a petition in county court to compel visitation. Visits are allowed unless the court finds the person receiving care has the capacity to make decisions and does not want the visit—or determines the visit is not in the person's best interest. If the individual's health is in serious decline, the court is required to hold a hearing within 10 days.