The Nebraska Caregiver Coalition will recognize the extraordinary contributions of family caregivers at special events in Lincoln during the month of November.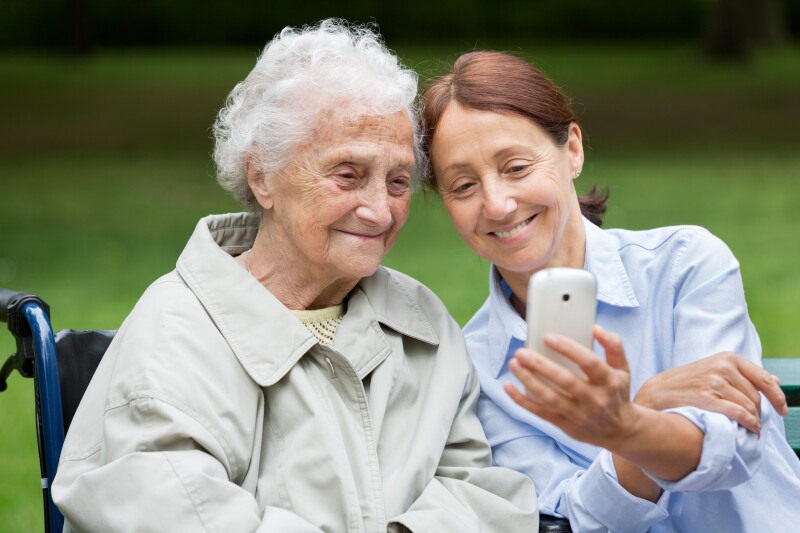 National Family Caregivers Month honors 40 million unpaid family caregivers in the U.S. – including nearly 200,000 in Nebraska – who support aging parents, ill spouses or other loved ones with disabilities who remain at home.
"For two decades, November has been the designated month to thank, support, educate and celebrate the many unsung caregivers who sacrifice to help their loved ones," said Chris Stewart, member of the Nebraska Caregiver Coalition and Resource Facilitator for the Brain Injury Alliance of Nebraska. "They are a lifeline for their family members and the backbone of our nation's long-term care system."
Nebraska's family caregivers provide over 182 million hours of care valued at $2.5 billion annually. Many struggle to fulfill their caregiving responsibilities and work a paid job.
According to AARP and the National Alliance of Caregiving, more than 60 percent of caregivers are in the workforce and about half are adult children caring for their parents.
The following events are open to caregivers, their family members and the general public.
Caregiver Compassion Fatigue Program
Join other caregivers to increase awareness and understanding of compassion fatigue along with approaches and resources to help combat it.
Friday, November 1
9:30 a.m. to 2 p.m.
Pemberly Place Senior Living
7655 Archer Place
Lincoln, NE
Cost: $10 (includes lunch)
Guest Speakers: Rod Bauer, Clinical Programs Director, Sienna Francis House, Omaha and Julie Masters, PhD, Professor & Chair, Department of Gerontology, UNO
Panel Discussion: How to Take Care of Yourself and Your Loved Ones featuring Gayleen Bradley, Care Consultants for the Aging; Sharon Johnson, Nebraska Respite Network; Jen Brown, Lincoln Wellness Group.
For more information and to register by October 25, go to aarp.cvent.com/Compassion19.
2019 Caregiver Proclamation Signing & Ribbon Tying Ceremony
Tuesday, November 19
10:00 a.m. – 11 a.m.
State Capitol – 2nd Floor Rotunda
Lincoln, NE
Proclamation Presentation by Senator Anna Wishart, District 27
2019 Caregiver Appreciation Luncheon
Tuesday November 19
11:30 a.m. to 1 p.m.
Nebraska Governor's Mansion
Lincoln, NE
Guest Speaker: Lyn Holley, PhD, UNO Omaha
Topic: The Caregiver Job: Opportunities (Risks) and Rewards
Seating is limited. RSVP required by Nov. 12 to (402) 323-5429 or neaarp@aarp.org.
Cost is $25 (Family caregivers and elected officials attend at no cost)