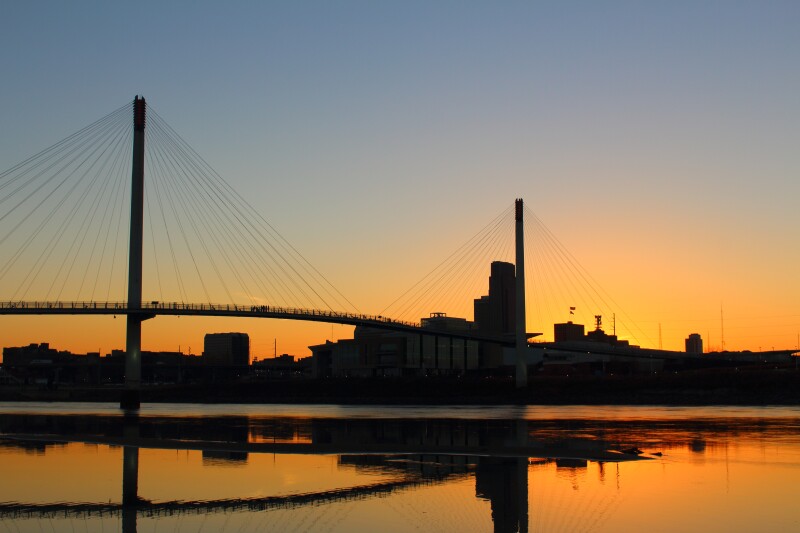 Where We Live: Communities for All Ages features more than 100 articles and dozens of photographs about the many ways communities nationwide are becoming great places to live for people of all ages. Examples from all 50 states, the District of Columbia, the U.S. Virgin Islands and Puerto Rico appear in the publication.
Nebraska examples include Omaha's annual Midtown on the Move campaign, which encourages people in four neighborhoods to leave their cars behind and walk, bike, ride a bus or share a ride once per week. Also highlighted are Feonix: Mobility Rising, a Lincoln-based nonprofit that connects rural and small town residents with the transportation services they need and the Omaha Rapid Bus Transit Initiative.
"We're proud that some of the hard work being done in our communities, particularly that being done by those that are 50-plus, is being recognized in this important book," said Connie Benjamin, state director for AARP in Nebraska. "These efforts are crucial to ensuring the vitality and long-term viability of our communities around the state and represent a unique opportunity to gain from the experiences of our older residents, which in turn makes Nebraska stronger."
"Over the past three years, we've shared hundreds of ideas and examples from community leaders through the Where We Live series," said Nancy LeaMond, AARP Executive Vice President of Community, State and National Affairs. "AARP is proud to put a spotlight on what this livability revolution looks like on the ground, from city and countywide initiatives to small changes that make a big impact."
New to the 2018 edition of Where We Live is a focus on what AARP is calling the Experienced Class — people who enhance communities through their skills and life lessons, influence and involvement. Across five chapters, Where We Live shines a spotlight on the positive contributions older adults make in their communities. According to LeaMond, "A lot of the public dialogue focuses on the needs of older adults, but we don't give nearly enough attention to everything older adults contribute to their communities, including right here in Nebraska."
She added: "We hope that with this book — and with the AARP.org/Livable website and the award-winning AARP Livable Communities e-Newsletter ( AARP.org/Livable-Subscribe) — we can inspire even more creativity and sharing of best practices so all communities can be great places for people of all ages."
For more information or to download or order a free copy of Where We Live, visit AARP.org/WhereWeLive. Follow AARP Livable on Facebook at Facebook.com/AARPLivable, and on Twitter @AARPLivable.