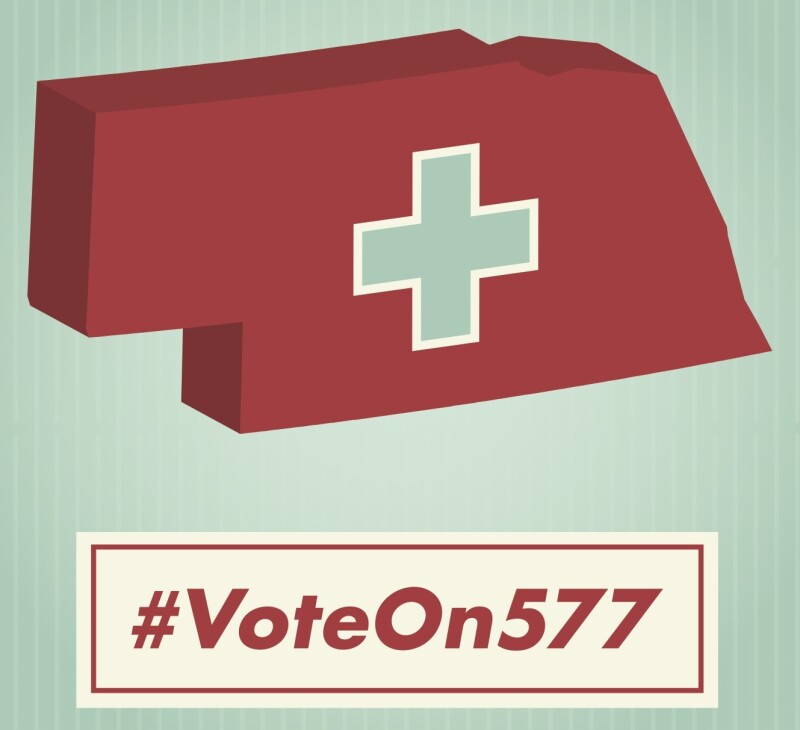 It's time to break the impasse on LB 577, the Medicaid expansion bill, and take a fair up or down vote in the Legislature. Currently, a small group of senators is playing games with the health and economic well-being of 54,000 Nebraska adults under age 65 who lack affordable access to medical care. Their actions are preventing the bill from coming up for a vote.

AARP's Public Policy Institute estimates that more than 19,000 Nebraskans between the ages of 45 to 64 could obtain health coverage under LB 577.

Many people in this age group are confronting sky-high insurance costs and have given up trying to keep coverage.

Here are three recent stories from Nebraskans age 50+ who are either struggling with health care costs or concerned about a relative who is.

The first story is from a 59-year-old woman in Pilger. She has been unemployed for a year and, as a result, doesn't have health insurance. She has Type-2 Diabetes. And recently she had to have some blood tests done costing $600 that she can't afford. She has a broken tooth that she's not able to get fixed. She wants to work, but can't find a job in the area.

The second story came to us from a 60-year-old woman in Shelton. Her husband retired in 2010 and, as a result, she lost her insurance coverage. They couldn't afford the $650 per month that it would cost to continue to cover her. In August of last year, she was diagnosed with breast cancer. She was billed $32,000 for the surgery. The provider discounted the bill 60 percent. She is paying some of her cost of care by charging it to a credit card.

The third story was shared with us by a man in Palisade. He called about his 60-year-old sister, who is a hair dresser and has a modest income. She doesn't have health insurance and wound up in the hospital with a $7,000 bill. That's close to half her annual income. We talked about options for coverage. Nebraska's Comprehensive Health Insurance Pool would charge her $1,204 per month for a plan with a $2,000 deductible.

There aren't good options for these individuals today. In 2014, they might be able to get coverage through the Health Benefits Exchange. But if their income is below 100 percent of the federal poverty level ($11,490 for a single person/$15,510 for a couple), they won't qualify for tax credits to help make that coverage affordable. The only affordable option available to uninsured Nebraskans with incomes below that level is expanded Medicaid.

There are thousands of Nebraskans who aren't eligible for Medicaid and who live in households with incomes below 100 percent of poverty. They work in the restaurants where we eat, provide child care for our kids, work in our schools, provide long-term care for our elders, cut our hair, clean our houses and run the cash register at stores where we buy things.

AARP stands with the 19,000 uninsured Nebraskans between the ages of 45 to 64. They deserve a vote on LB 577.

If you have a story to share, please call us toll free at 1-866-389-5651 or send email to neaarp@aarp.org.