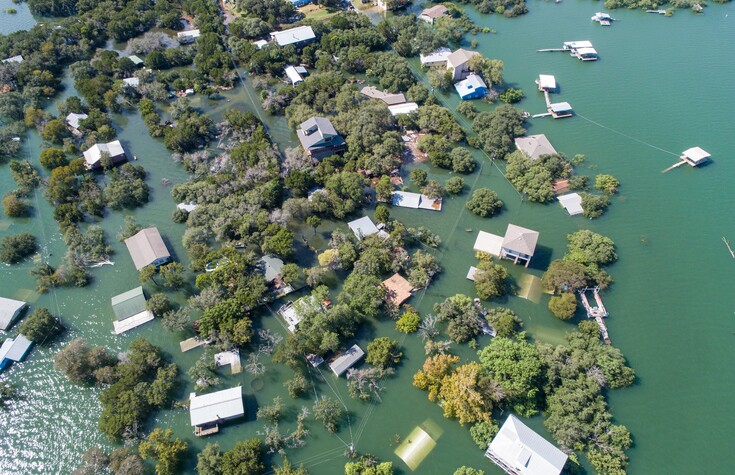 Natural Disasters: Plan Today So You're Prepared Tomorrow
AARP Nebraska and the Better Business Bureau (BBB) are teaming up to host a special program on disaster preparedness and the kinds of scams that target the survivors of a disaster in Grand Island and Omaha on May 15 and in Lincoln May 16.
The program, " Weathering A Storm: Disaster Prevention & Recovery," will inform residents about how to prepare for and recover from natural disasters like tornadoes, floods, fires, severe hail and snow storms. The speakers will discuss emergency preparedness for older adults and how to avoid scams in the aftermath of disasters.
There is no cost to attend but space is limited. Registration is required by May 10. Refreshments are included. The events will be held in:
Grand Island: Wednesday, May 15 from 10 a.m. to 11:30 a.m. at Bosselman Enterprises, 107 S. Locust St., Suite A. Register at aarp.cvent.com/Disasters_GI515 or call 1-877-926-8300 toll free.
Omaha: Wednesday, May 15 from 6:30 – 8 p.m. at Ralston Arena, 7300 Q. St. Register at aarp.cvent.com/Disasters_Omaha515 or call 1-877-926-8300 toll free.
Lincoln: Thursday, May 16 from 6:30 – 8 p.m. at Cornhusker Bank, 8310 O St. Register at aarp.cvent.com/Disasters_Lincoln516 or call 1-877-926-8300 toll free.
Dr. Renea Gernant, an assistant professor at Bellevue University and an expert on older adults and vulnerable adults in disaster, will discuss measures people should take before a natural disaster strikes.
"Natural disasters are a fact of life, and preparation is everyone's best defense," said Devorah Lanner, communications director for AARP Nebraska. "During the program, Dr. Gernant will explain how people can prepare for an emergency to reduce the danger and distress they and their loved ones will face."
BBB presenters Margo Riekes and Jeff Niebaum will cover disaster-related scams involving traveling contractors, insurance claims hazards, phony charities and more. Each attendee will receive BBB's "ReBUILD with TRUST" publication on disaster fraud and scams at no cost.
"As residents begin the difficult task of rebuilding in the wake of natural disasters, they face new perils – scams and fraud," said BBB President Jim Hegarty. "Attendees will learn how to recognize a disaster scam and take steps to protect themselves from fraudsters who pose as law enforcement, insurance adjusters or even representatives from charities."