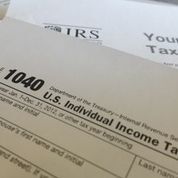 AARP Foundation is again providing free tax assistance and preparation for taxpayers with low to moderate income through the AARP Foundation Tax-Aide program. AARP Foundation Tax-Aide, in its 45thyear, is the nation's largest free tax assistance and preparation service, giving special attention those 60 and older. You do not need to be a member of AARP or a retiree to use this free service.

"Tax Aide provides a valuable service to people who might have trouble filing a basic return and just don't have the money to pay a firm to help them," said Gene Varela, AARP New Mexico State Director. "Our volunteers are trained each year right before tax season so they have the latest information on tax law and are ready to help get people's returns filed appropriately."

In 2013, AARP Foundation Tax-Aide's 35,000 volunteers at nearly 6,000 sites provided 2.6 million people with free tax help. Taxpayers who used AARP Foundation Tax-Aide received $1.3 billion in income tax refunds and more than $244 million in Earned Income Tax Credits (EITCs).

In New Mexico last year, AARP Foundation Tax-Aide volunteers helped more than 48,591 people file their federal and state tax returns netting $25.3 million in refunds. The program is offered at approximately 45 sites.

For more information or to locate an AARP Foundation Tax-Aide site, visit www.aarp.org/findtaxhelp or call 1-888-AARPNOW (1-888-227-7669). AARP Foundation Tax-Aide is offered in conjunction with the IRS.