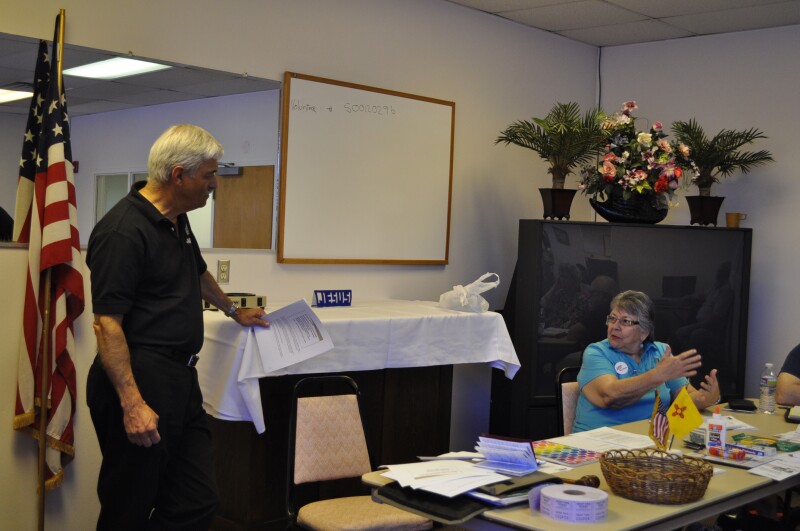 AARP New Mexico's new State Director Gene Varela finds satisfaction in connecting people with the services and resources they need that can help them build better lives.
"I've been working in the field of aging since 1976 so it's been about 36 years I've been working in this area," Varela said. "Over the years, I have found that I really enjoy working with people, particularly older individuals, and learning what their issues are and the challenges they face. Then in turn being able to look at different ways we can address those challenges."
"There is something very fulfilling about linking people with the services they need or providing them with information that helps them with everyday activities, like caregiving for a loved one, navigating Medicare, or planning for retirement. Additionally, the advocacy work AARP does at the state Legislature each year really impacts people," Varela said.
Varela began his career working as an Area Agency on Aging Coordinator with the North Central New Mexico Economic Development District. He moved to the New Mexico State Agency on Aging, now called the New Mexico Department of Aging and Long-Term Services, in 1980, working his way up to Deputy Director.
He came to AARP New Mexico in 2001 as the Associate State Director for Community Outreach – a position he has held until being named state director in November.
Varela believes that the concerns of New Mexico's 50 plus population reflect national trends; however, New Mexico's multicultural population, especially Native American and Hispanic, and rural nature offer unique opportunities.
"I think New Mexicans are concerned about health care – both cost and access. This is especially true of those between the ages of 45 and 65," he said.
"Many of our family members and neighbors are dealing with caregiving. It's not easy and it impacts all aspects of their lives. The current economic picture isn't helping," Varela said.
"Although all our communities and populations may have the same concerns, how you address those may be different. For example, talking about health care is very different when you're addressing members of the Navajo Nation compared to residents of Albuquerque just because the systems and processes are different," Varela said.
Varela's intent is that AARP can help navigate those systems – both procedural and cultural to get people the services and information they need in a way that makes sense to them.
"Additionally I want to build on the work we've already done in the past -- for AARP to continue to be part of the policy and legislative discussions on these issues and to ensure that resources and information are available to people. I think our advocacy work is also critical when we talk about the future of Medicare and Social Security, the expansion of funding for Medicaid and the new health care exchange," he said.
Varela said AARP New Mexico will continue its work gathering people's opinions and concerns on Social Security and Medicare, looking at needs of family caregivers, and protecting state senior programs as well as advocating for fair retirement programs and funding for home and community- based, long-term care services among others.
Varela was born and raised in the Glorieta/Pecos area. He has lived in Santa Fe for almost 40 years with his wife, Yvette. They have two sons and five grandchildren.
(Photo Caption: AARP New Mexico State Director Gene Varela listens as Clara Lucero, secretary of the Las Vegas AARP Chapter, discusses her conerns about Social Security and Medicare. The event was part of an AARP Listening Session of the future of those programs.)