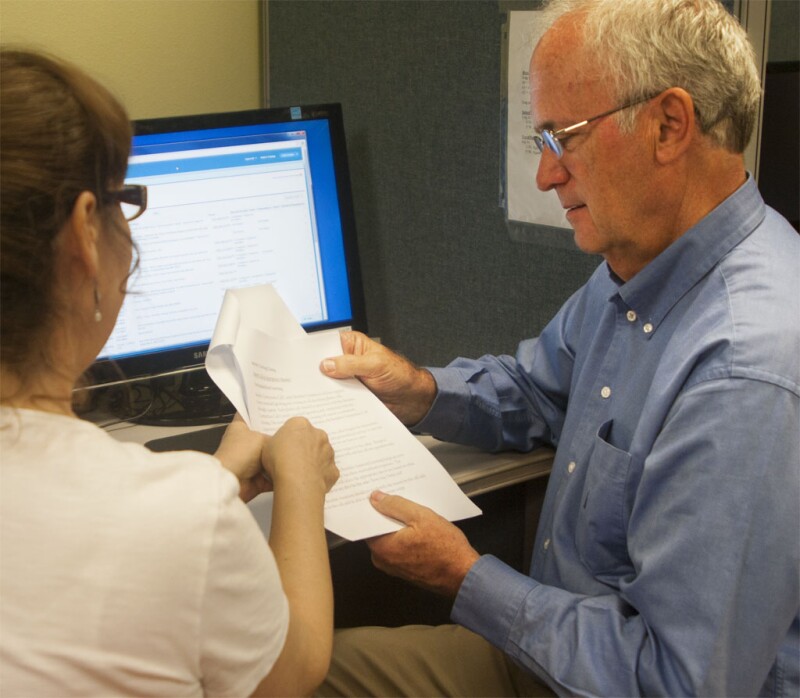 The National Council on Aging (NCOA) recently selected Adelante Development Center to operate a Benefits Connection Center to help low-income seniors find out which governmental benefits they are eligible to receive and to assist them with the enrollment process. The agency is now providing an easy, coordinated program that helps people gain access to multiple government assistance programs through one source free of charge, making sure that New Mexico's seniors and people with disabilities have assistance throughout the screening and application process. Adelante's Benefits Connection Center connects people to core governmental benefits including:

Medicare Part D Low Income Subsidy (LIS or Extra Help) – helps people with limited incomes and resources pay for their Medicare prescription drug costs.
Medicare Savings Programs (MSPs) – helps beneficiaries afford Medicare premiums, deductibles, coinsurance, and copayments for inpatient and outpatient health care.
Medicaid – pays for a broad range of medical services for low-income seniors, younger adults living with disabilities, and children and their family caregivers.
SNAP - the Supplemental Nutrition Assistance Program (SNAP, formerly Food Stamps) provides credits on electronic cards that enable recipients to buy nutritious food at participating stores.
SSI - Supplemental Security Income is the primary income support program for the poorest aged, blind, or disabled Americans who have either no other income or very low income and resources.
LIHEAP - The Low Income Home Energy Assistance Program provides grants to states to assist qualified individuals with their home heating and cooling costs. As long as the state funds last, the program ensures that low-income people do not have to choose between paying energy bills and buying food or other basic requirements.
Adelante was selected due to the agency's years of experience working with the elderly and people with disabilities, in addition to the Adelante's call center capabilities. The services offered by Adelante's Benefits Connection Center are offered free of charge, thanks to the grant from NCOA, for low-income seniors who are 65 years of age or older and people with disabilities who are 21 years of age or older, across New Mexico. Adelante wanted to offer this community service due to the high poverty rates in New Mexico and because the connection to the agency's mission.
Adelante is a locally founded nonprofit agency that provides support services for people with mental, physical and developmental disabilities, as well disabled veterans and the elderly. For more information on Adelante's Benefits Connection Center or to begin the screening or enrollment process, visit www.connect2benefits.com or call (505) 273-5222.People outside the Albuquerque metro area can call toll-free: (844)CON2BEN (844-266-2236).
(Adelante Staffers Kenny Sanchez, left, and Paul Luttrell, right, go over Benefits Connection Center resources)