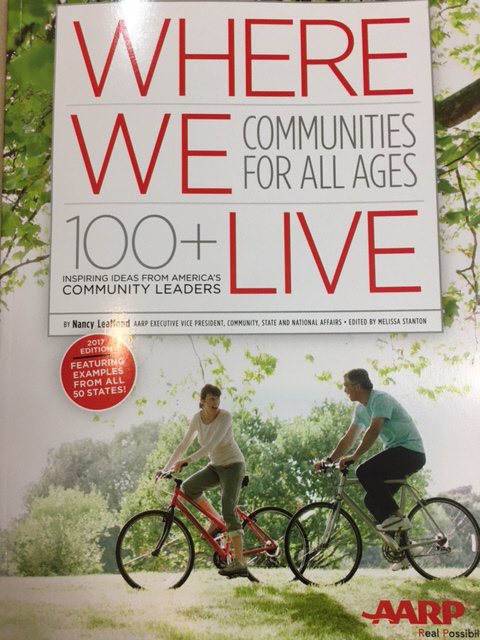 The city of Albuquerque Department of Senior Affairs and AARP New Mexico want to get your ideas about what makes a city "Age Friendly" at the Albuquerque Age-Friendly Solutions Forum being held Thursday, Sept. 28, at the Albuquerque Convention Center. The free event is from 8:30 a.m. to 2.15 p.m.

The city recently submitted its application to AARP to become an Age-Friendly designated city.

"Earning an Age-Friendly designation from AARP doesn't mean a community is already age-friendly or a great place to retire," said Shanna Lapsley, AARP New Mexico Associate State Director for Multi-Cultural Outreach. "What membership means is that a community's elected leadership has made the commitment to actively work toward making their town, city or county, a great place for people of all ages."

"We hope that Albuquerque will earn its designation in the near future but that's just the beginning. We need to begin actively determining what an age-friendly Albuquerque looks like and how we want to get there. That's why we're asking for the communities input," Lapsley said.

While an age-friendly designation is designed so that people can age in place and still be part of their community, have access to services, social functions and employment, the types of areas that are included, such as improving transportation, benefit people of all ages.

The Forum begins with a continental breakfast at 8:30 and will feature a keynote address by Shannon Guzman, Senior Analyst for AARP's Public Policy Institute. Guzman will discuss AARP's Livability Index, which is a web-based tool developed by the AARP Public Policy Institute to measure community livability on a scale of 0 to 100, with higher scores representing greater livability.

There will also be two panel discussions on multi-generational issues and on multi-cultural issues followed by several breakout discussions on the "Eight Domains of Livability." A boxed lunch will be provided.

The AARP Network of Age-Friendly Communities was launched in April 2012 and operates under the auspices of the World Health Organization's Age-Friendly Cities and Communities Program.

The AARP Network of Age-Friendly Communities encourages states, cities, towns and counties to prepare for the rapid aging of the U.S. population by paying increased attention to the environmental, economic and social factors that influence the health and well-being of older adults. By doing so, these communities are better equipped to become great places, and even lifelong homes, for people of all ages.

The program looks at "Eight Domains of Livability" developed by the World Health Organization. They include: Outdoor spaces and buildings; Transportation; Housing; Social Participation; Respect and Social Inclusion; Civic Participation and Employment; Communication and Information; and Health and Community Service.

While walk-ins are welcome, participants are encouraged to pre-register by calling 1-877-926-8300.