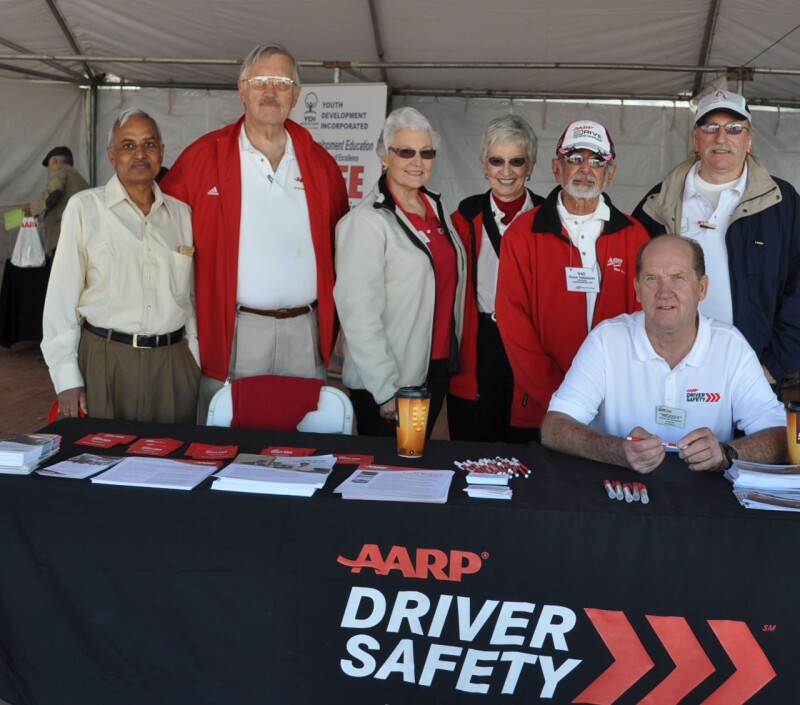 While some legislation appears to be languishing in the final days of New Mexico 2015 Legislative Session, House Bill 91, which would allow drivers to take a safety course at a younger age, is moving through the process at a steady pace. HB 91 permits companies, such as AARP, to offer driver refresher courses to people beginning at age 50 instead of age 55 as currently listed in the law.
To date, the bill has been passed by the House Transportation and Public Works Committee and the House Ways and Means committee. It then cleared the House floor with a vote of 67 to 0. Now on the Senate side, the bill has received a do pass by the Senate Corporation and Transportation Committee and is waiting to be heard by the Senate Public Affairs Committee before heading to the Senate floor for a full vote.
"We are very optimistic we can get the bill through," said Gene Varela, AARP New Mexico State Director. "There is a lot of movement in the final days of the Legislature and with only one committee to go, it's looking very good."
Varela says lowering the age would not only align New Mexico with other courses being offered throughout the country, but really gives drivers a chance to refresh their driving skills at an earlier age.
"One of the things that AARP's Driver Safety Course does is teach people what to look for and what to expect as they begin to age behind the wheel. Plus it refreshes a lot of the rules of the road that perhaps we've forgotten as time passed," Varela said.
Currently under the law, drivers who take the course receive a discount from their insurance carrier. The amount of that discount is up to that individual company. Under HB91, drivers who take the course and are between age 50 and 54, it will be up to the company on whether to offer a similar discount.
In 2006, the New Mexico Department of Transportation Traffic Safety Bureau approved the classes, both in the classroom and online, as an approved accident prevention course, for individuals age 55 or older. The approval was based on state statute adopted in 1987.
Subsequently, AARP's Driver Safety course and a course provided by AAA were the primary courses approved by the Traffic Safety Bureau as an authorized course to meet these requirements. Since then AAA has ceased providing a classroom course in New Mexico but do offer one online as does AARP.
Over time, AARP's nationally based program has changed. Just like AARP expanded its membership to individuals 50 plus, the national Driver Safety program opened up its doors to individuals 50 plus in 2002. In New Mexico the program expanded its eligibility, but did not revisit the original legislation.
For more information on the AARP Driver Safety program visit www.aarp.org/driversafety.
(Photo caption: AARP Driver Safety Volunteer Instructors work a booth at AARP New Mexico's Fall Festival.)