With only a week left in the 2022 Legislative Session, many bills are still in committees and the chances of getting them through are diminishing with each passing day. Still a frenzy of activity usually occurs in the final days of the Session and some long days and nights lie ahead so there is still much that will get done.

To date, of the 623 bills introduced, 66 have passed one house, with only one passing both houses and being signed by the governor.

Bills Eliminating the Tax on Social Security Benefits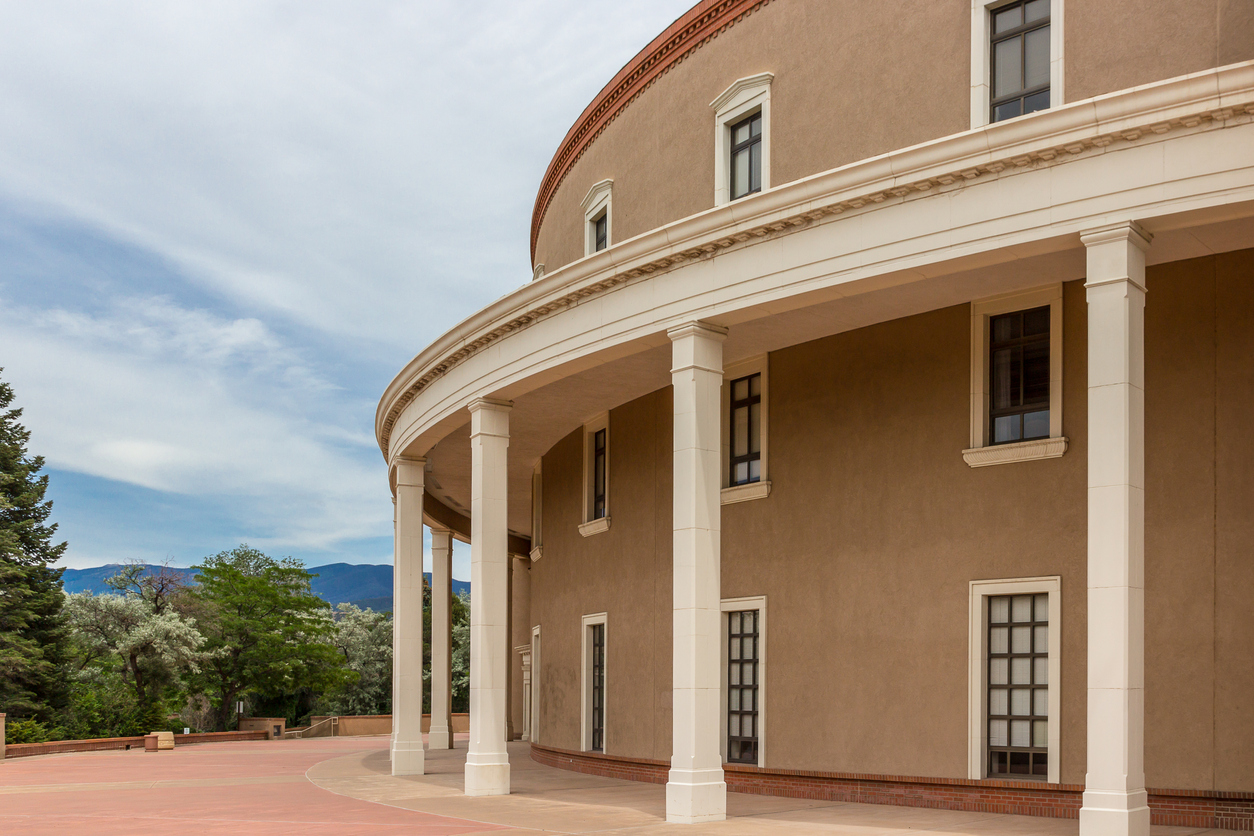 One of AARP's priority issues for the Session – eliminating the tax on Social Security benefits – has hit several hurdles, despite five different bills being introduced that aim at eliminating the tax in some manner.

"We are not giving up that we can still get this done this year," said Othiamba Umi, AARP New Mexico Associate State Director for Advocacy. "The House could still include eliminating the Social Security tax in a tax package that is being discussed and the Senate is having similar discussions around the tax bills as well."

"Things tend to move quickly the last few days of the Session, so it is a possibility, especially with Gov. Lujan Grisham's support, to get one of the Social Security bills passed," Umi said.

House Bill 48 and House Bill 49 were tabled by the House Taxation and Revenue committee Feb. 9. Both bills are sponsored by Cathrynn Brown, Gail Armstrong, Randall T. Pettigrew, Candie Sweetser and Rebecca Dow. HB48 would eliminate the tax all at once while HB49 would do a gradual decrease over five years.

There is still a chance that the bills might be included in a tax package but members of the House Taxation and Revenue committee seemed to agree with opponents that because eliminating the tax doesn't impact low-income New Mexicans, who aren't subject to it, that the retirees who would benefit are well-off and simply don't need the extra money a tax break would bring.

AARP New Mexico and others have testified that retirees with modest incomes, are still on fixed incomes, and have no way to increase that income as costs continue to rise.

Other bills still in play are Senate Bill 108, sponsored by Sen. Michael Padilla; Senate Bill 49, sponsored by Sen. Bill Tallman and Senate Bill 121, sponsored by David Gallegos.

Like the bills on the House side, the Senate Bills are also facing an uphill climb. The Senate Tax Business and Transportation committee is set to hear SB108 and SB49 the afternoon of Feb. 10.

Sen. Padilla said Thursday -- during a Legislative Session update with the New Mexico Aging and Long-Terms Services Department, AARP New Mexico, and the New Mexico Chapter of the Alzheimer's Association -- he is confident he can get his bill passed this Session but will most likely have to add some income caps on the elimination. One possibility is people making $100,000 or more would still have to pay the tax.

Other AARP New Mexico priority issues:

Payday Loans -- SB132: One bill that has a good chance of passing lowers the interest rate on payday loans. House Bill 132, sponsored by Representatives Susan Herrera, Brian Egolf, Joy Garratt, Phelps Anderson and Daymon Ely, would lower interest rates on small loans from 175 percent to 36 percent. The bill has passed the House and is now in the Senate.

Guardianship – SB35: Senate Bill 35, sponsored by Sen. Katy Duhigg, also has a good chance of passing. The bill revises the procedure for the appointment of a temporary guardian or conservator for an allegedly incapacitated person, offering more protections. The bill unanimously passed the Senate and heads for the House.

Paid Family and Medical Leave Act Task Force – HM3 and SM1: Two memorials, House Memorial 3, sponsored by Linda Serrato, and Senate Memorial 1, sponsored by Sen. Mimi Stewart., would create a task force to study family and medical leave. Both bills are on the floor of their respective houses.

Work and Save – HB176 and SB35: House Bill 176, sponsored by Rep. Linda Serrato and Senate Bill 35, sponsored by Sen. Bill Tallman, would make it mandatory for businesses to offer their employees participation in the state's Work and Save program. However, there would be no consequences to a business that does not participate. The measure is an effort to increase membership to the program when it is stood up. HB176 received a do pass by the House Commerce and Economic Development Committee but still must go to House appropriations. SB35 is still awaiting its first committee hearing.

AARP New Mexico will update these bills on its social media channels through the final days of the Session as statuses may be changing rapidly.