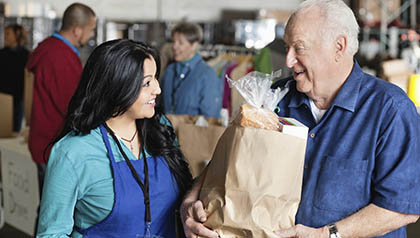 State leaders will brainstorm viable ways to help stop hunger in New Mexico as part of a one-day summit on Tuesday, Sept. 27.

Roundtable discussions at the Third Annual End Hunger in New Mexico Summit will focus on causes of hunger and ways to mitigate the problem.

Cosponsored by AARP New Mexico, the event will be held at the Sheraton Albuquerque Uptown. Registration is $35, or $25 for those 60 and older. Late registration (onsite) is $45. Participants are encouraged to bring and donate half a grocery bag of nonperishable food items.

To register, go to endnmhunger.com and click on Hunger Summit.