Below is the latest articles, information, and resources collected or provided by AARP New Mexico State Office. For questions or concerns, contact the office at nmaarp@aarp.org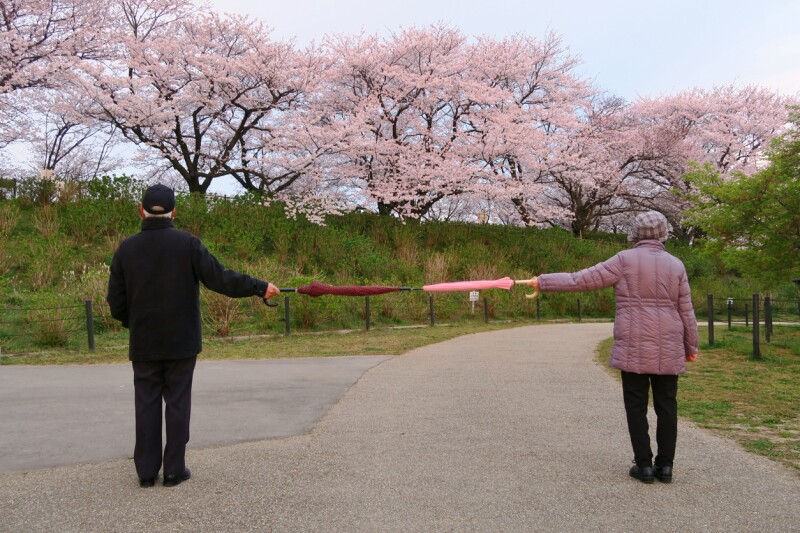 The ever-changing status of the coronavirus outbreak and New Mexico Gov. Michelle Lujan Grisham's April 6 stay-at-home order requiring New Mexicans to avoid leaving their homes except for essential services through May 15 has completely changed daily life.

"We have reached a crucial juncture at which stricter adherence to social distancing and self-isolation measures will be necessary to protect the integrity of our health care system against the potentially devastating effect that could result from a rapid increase in COVID-19 cases in New Mexico," Grisham said in her order. "The bottom line is that all New Mexicans should be staying in their homes for all but the most essential activities and services."

AARP New Mexico is providing information and resources to help older residents and their caregivers protect themselves. The following is a list of resources available in New Mexico.

General Information

AARP Coronavirus Response – Aggressive steps are being taken during the illness' outbreak to inform and protect older Americans. AARP's site provides the latest advice and resources, including our weekly live Coronavirus Information Tele-Town Hall on Thursdays at 11 a.m. (MT). You can join by calling toll-free 855-274-9507.

The New Mexico Department of Health's Coronavirus Disease 2019 page has up-to-date case counts along with information on statewide testing sites. The page also includes guides on how to make your own face mask, guides on how to prevent the spread of the disease, frequently asked questions about the disease and recent government actions and orders. The department is also running two 24-hour hotlines for questions related to the virus: for health-related questions, call 855-600-3453; and for non-health-related questions, call 833-551-0518.

The Centers for Disease Control and Prevention has information about symptoms, prevention and what to do if you have COVID-19.

The city of Albuquerque's coronavirus page has information about city services, community resources, business resources and health information.

The Santa Fe New Mexican has dedicated most of its website's front page to COVID-19 news, which does not require a subscription to read. And many national media outlets, like the New York Times, have decided to place all of their COVID-19 coverage in front of their paywalls.

Help with food, meals and senior services

Adults 65 and older and people with a serious underlying medical condition are at a higher risk for more severe complications from COVID-19, according to the CDC. Many grocery stores have responded to this with special shopping hours for older customers and high-risk groups. They include:

Albertsons Market: 7 to 9 a.m., Monday through Thursday, for customers 60 and older and customers who have compromised immune systems.

Dollar General: The first hour of operations every day, for senior customers and those in the groups most vulnerable to COVID-19.

Smith's Food and Drug: 7 to 8 a.m., Monday, Wednesday and Friday, for customers 60 and older.

Walmart: One hour before stores open, every Tuesday, for customers 60 and older.

Whole Foods: One hour before stores open, for customers 60 and older.

The New Mexico Aging and Long-Term Services Department is running a hotline for seniors and disabled adults who need help accessing groceries. Leave a message with your name, phone number and city of residence and a department employee will call you back within two hours. You can call the hotline at 800-432-2080.

The Department of Senior Affairs is turning its Albuquerque senior centers into food distribution centers where individuals can pick up to-go lunches and food Monday through Friday, 11:30 a.m. to 1 p.m.

The department is also running an information and assistance hotline where seniors with physical, emotional or other limitations can request meal deliveries straight to their front door. Call the hotline at 505-764-6400 Monday through Friday from 8:30 a.m. and 4:30 p.m. or Saturdays and Sundays from 9 a.m. to 5 p.m.

Housing and employment resources

New Mexico's Economic Development Department has created a COVID-19 business finance resources page that provides links and information about various local, state and federal financial relief programs available to business owners during the outbreak.

The New Mexico Supreme Court has issued a moratorium on evictions for late or missed rent payments during the COVID-19 outbreak. If you need assistance with eviction proceedings or issues with your landlord, you can call the Senior Citizens Law Office at 505-265-2300 or the Legal Resources for the Elderly Program at 800-876-6657.

Several utility providers have also committed to suspend shut-offs and disconnections due to non-payment during the COVID-19 outbreak. To figure out your specific provider's policy, visit www.newmexico.gov/utilities.

Avoiding COVID-19 scams

Scammers and price-gougers have unfortunately taken advantage of the outbreak. The Food and Drug Administration recently warned consumers of fake, unauthorized COVID-19 test kits and the Department of Agriculture warned of scams against food benefit recipients. The FBI also recently warned against emails seeming to be from the Centers for Disease Control and Prevention or asking for charitable donations and offering financial relief.

The AARP Fraud Watch Network Call Center is staffed by volunteer fraud fighters. Report scams at 1-877-908-3360 Monday through Friday, 7 a.m. to 11 p.m. ET.

Support for well-being and coping with isolation

Stress, fear and anxiety are normal feelings during outbreaks, according to the Centers for Disease Control and Prevention. If those feelings aren't addressed, they can lead to poor physical and mental health, difficulty sleeping and other problems. The CDC recommends incorporating meditation, exercising regularly and eating health, well-balanced meals to combat stress and anxiety.

AARP resources

AARP New Mexico has compiled some helpful information for family caregivers, including:

How to keep a loved one's spirits up while social distancing.

Clear-cut steps to protect a loved one whom you may be caring for.

Latest COVID-19 News and Information