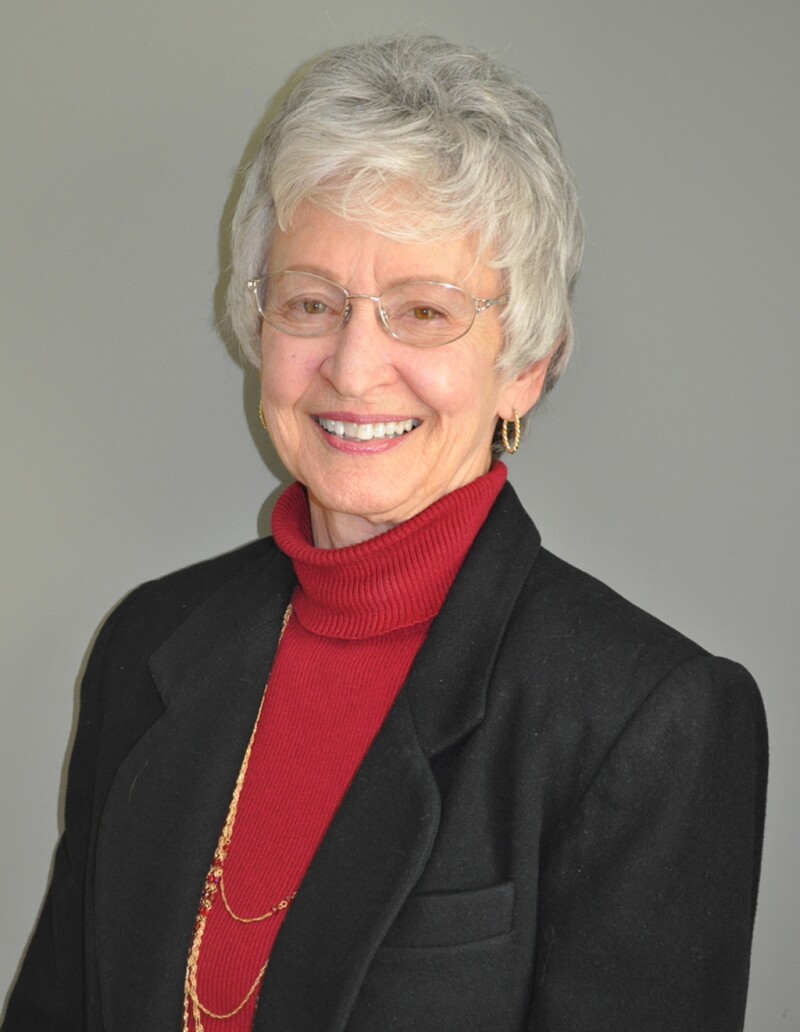 AARP New Mexico has selected Jackie Cooper, of Santa Fe, as its next State President. Cooper will replace outgoing State President Louis Sarabia, of Las Cruces, whose term has expired.
"Jackie has worked as one of AARP's advocacy volunteers for a number of years now, and has a widespread viewpoint of what the Association is trying to achieve and how that impacts various parts of the state," said Gene Varela, AARP New Mexico State Director. "She also has a clear view on how she wants to engage our volunteers and make our volunteer force even stronger. We're really looking forward to working with her in this new role."

As State President, a volunteer position, Cooper will chair the state Executive Council, which serves as an advisory council to the AARP New Mexico state office. She will also serve as a leader to the state's 120 volunteers, who work in various capacities around the state.

Cooper learned about AARP's work during an AARP Day, an information event, held in Santa Fe in 2005. She met Clarice Getz and Waldo Anton, long-time AARP volunteers, who both work on consumer issues. They spoke to her at length about the advocacy issues that AARP volunteers help lead and Cooper became interested in the work.

"The consumer issues that AARP works on are very diverse. The fact that one could make some small movements on an issue that in turn could make a difference, and have a positive impact on people's lives was very appealing to me," Cooper said.

She spent the next year shadowing Getz and Anton learning the ropes of working in the State Legislature. She has traveled around New Mexico making presentations to the public on issues of importance to the 50 plus population, such as strengthening Social Security and informing people about protections from identity theft.

Cooper is very cognizant of the accomplishments of long-time volunteers before her, and the respect they have earned with our State's leaders. She wants to see that continue in her new role.

"I want to build on the credibility that the volunteers before me have established and the work they have done. It is important to maintain and expand on these accomplishments. I also want to make sure we're making the best use of the talents and skills of the legislative issue teams, and the AARP Executive Council Members." Cooper said.

One area she knows that will prove challenging for both New Mexico and AARP is the onslaught of an aging population.

"How we in AARP best serve the growing Baby Boomer population will prove to be challenging in terms of the services they will need and expect as they age. Generally, we have two sets of aging populations in New Mexico, people descended from many generations who have lived here all their lives, and retirees who are moving here from different areas of our Nation. The expectations and needs might not be the same for these groups. How does AARP in New Mexico address that?" Cooper said.

She is also very interested in recruiting more volunteers, and urging people to get involved just like she did to help address issues that impact today's 50 plus population, as well as their children.

"Overall, I'm really looking forward to my new role. I want to help strengthen the work that AARP does, not only by building on the legacy of work that has been done before, but also by trying new approaches. There are obvious rewards for volunteering with AARP, but another goal is to show people the importance of protecting and investing in their future with this work." Cooper said.

Cooper spent much of her professional life working in California's Silicon Valley as a Human Resources Director in biotechnology and software development. She also has a background in archaeology, working as an archaeology instructor and archival manager, at Cabrillo College in California.

Cooper started her volunteer service in New Mexico by working for the New Mexico Aging and Long-Term Services Department's Gold Mentor program working with low-income families. She joined AARP as an advocacy volunteer in 2005. Her roles in AARP have included testifying before legislative committees, mentoring new volunteers, and, giving presentations on AARP's core issues such as health care, livable communities and mobility options. She now leads the state's legislative health team.

Caption: Jackie Cooper of Santa Fe, NM, is AARP New Mexico's new state president.