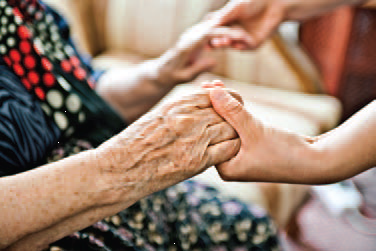 State Legislators in Santa Fe are facing some difficult financial decisions as budget projections of $232 million in new money have dwindled to $30 million. As the debate gets ready to enter the Senate, AARP New Mexico is watching budget negotiations to ensure that senior services and programs are maintained.

"We know that finances are tight and some kind of balance has to be struck," said Gene Varela, AARP New Mexico State Director. "AARP's concern is a number of programs administered through the New Mexico Aging and Long-Term Services Department are vital to keeping seniors independent, active and healthy."

"Our goal is to keep those programs in place. That's why we're asking members of the Senate Finance Committee to support funding for senior services as they address House Bill 2, the appropriations bill," Varela said.

"We are also asking for the public's help and urging people to call the Senate Finance Committee and urge its members to support funding for senior programs," he said.

The Senate Finance Committee can be reached at 1-844-245-8930.

State funding through the New Mexico Aging and Long-Term Services Department, and subsequently the state's Area Agencies on Aging, provide invaluable community services that help people remain independent and at home. For example:

Resources – Critical information for unpaid family caregivers, who make it possible for many loved ones to stay safe in their homes.

Meals – New Mexico continues to be ranked second in the nation for senior hunger. These funds provide meals at senior and community centers, as well as, programs that provide home delivered meals.

Senior Center programs – These activities provide seniors with ways to stay active and engaged in their community both physically and socially. Studies show that people who live in isolation deteriorate faster both mentally and physically.

These are just a few examples of the vital programs these funds provide. Please join AARP New Mexico in urging the Senate Finance Committee to maintain or increase funding for seniors in House Bill 2 by calling 1-844-245-8930 . Ask the Senate Finance Committee to vote for New Mexico's seniors.