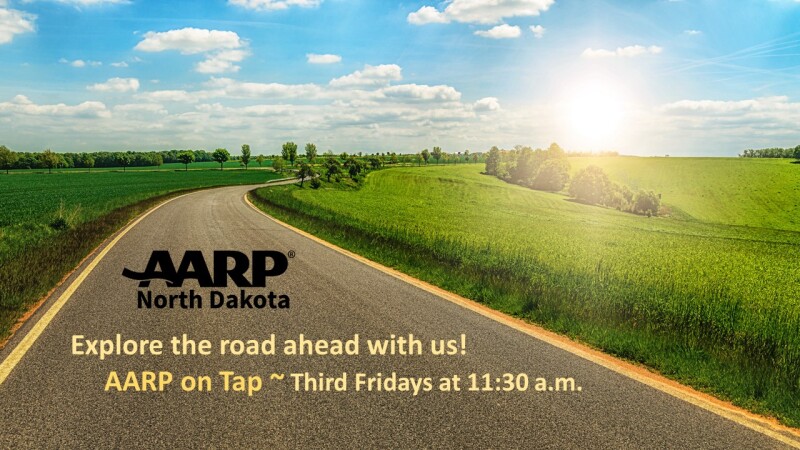 Join AARP-ND volunteer state president Kathi Schwan every third Friday in 2022 at 11:30 a.m. (CST) for AARP ND on Tap, a chance to look at the road ahead during a monthly advocacy update and discussion session.

We'll start with three big questions:

Do you pay too much for your prescriptions?
Does your community have what you need to stay independent?
Do you know where to vote this year?
Together we'll discuss these questions and identify the actions AARP ND and its members can take to make a difference for North Dakotans age 50 and older.

Click here to register and join in the discussion!

Check out our most recent On Tap discussions
In April, we talked with Whitney Oxendahl with the ND League of Women Voters about all things voting.

AARP ND on Tap - Vote411 and LWV
In March, Kathi talked to John Arnold from the ND Insurance Dept.

AARP on Tap March 18 2022
In February Kathi and James McSpadden, Senior Policy Advisor for AARP talked Rx and more!

AARP on Tap Conversation with Kathi and James