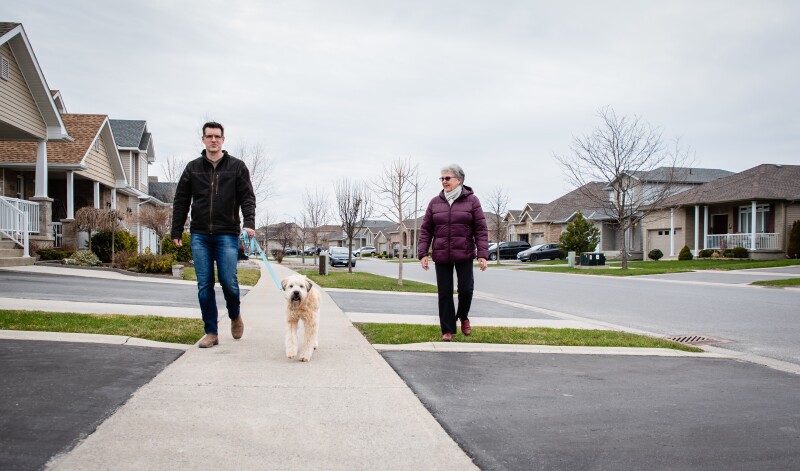 If you are interested or would like to learn more

Upcoming Opportunity – Enroll in Bismarck's First Citizen Academy by Dec. 15, 2021
Are you curious about how the city and its various departments work? What they do and how to better understand your community? If so, Bismarck's Citizen Academy is the perfect fit for you! This eight-week program starts in January. You'll learn about the various departments within the city while creating connections with city officials and becoming more engaged in your community. Learn more here.

How You Can Help - Join the Bismarck Age-Friendly 2045 Ambassadors
Bismarck residents see firsthand their community and know what needs to be improved. Do you have special skills and expertise you want to share, or are you simply passionate about helping others or improving your community? We invite you to share your talents and make Bismarck a great place for all.

Bismarck's Age-Friendly 2045 Ambassadors
Your involvement can be as simple as sending an email to your friends, or by sharing social media posts. We will make sure to equip you with what you need. If you would like, you can do it all from the convenience and comfort of your home!

Here are examples of how you can become involved:

Write a letter to the editor in your local paper.
Send a message to Bismarck city officials on age-friendly issues.
Share a Bismarck-focused image or other post on Facebook or Twitter.
Appear in a promotional video or other form of media.
Talk to your friends, neighbors, or city officials by phone, email, or social media.
Attend or serve on relevant Bismarck committees (i.e. Bismarck Renaissance Zone Board, Planning and Zoning, etc.).
Complete Bismarck-focused surveys and recommend others do too.
Assist in presenting at or attending an event.
Participate in an AARP Bismarck local advocacy group.
Volunteer in your community.
No matter the activity, your role matters! Volunteers bring a wealth of insights and professional experience that can help local leaders improve the lives of people in their communities.

Click here to indicate how you'd like to be involved and join the Bismarck Age-Friendly 2045 Ambassadors. Or, call the AARP North Dakota state office toll-free at 866-554-5383, or email Janell Moss at jmoos@aarp.org.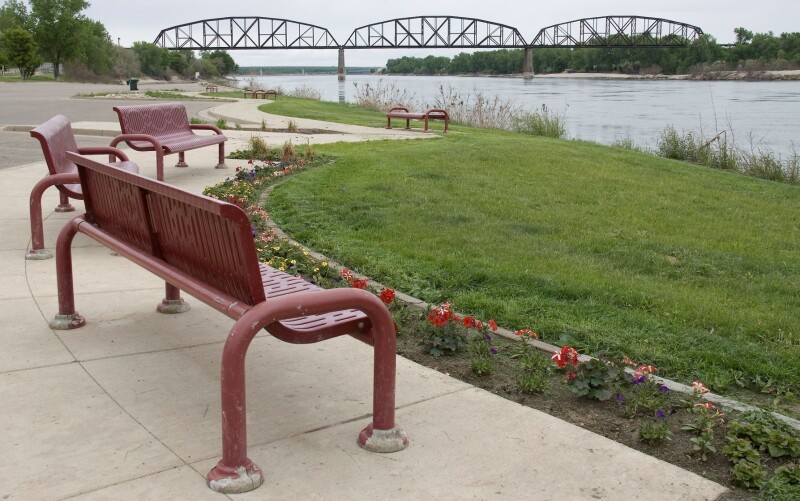 Background
Bismarck's comprehensive plan – called Together 2045 – is Bismarck's enrollment into the AARP Network of Age-Friendly State and Communities. Membership in the Network shows that a community's elected leadership is committed to working with residents and advocates to make their town, city, county or even state a great place to live for older adults and people of ages. The work that happens within the Network is hands-on and locally determined and directed.

Nationwide, 542 communities representing more than 104 million residents have joined the AARP Network of Age-Friendly States and Communities, which is a program within the larger AARP Livable Communities initiative. Learn more at AARP.org/AgeFriendly and  AARP.org/Livable.

AARP staff and volunteers are working with community leaders throughout the nation to engage and mobilize communities, share expertise, and deliver technical assistance to the towns, cities, counties and states in the Network.

What's Next for Bismarck?
Together 2045 will be the roadmap working towards a more livable, age-friendly community. Learn more at www.bismarcknd.gov/Together2045.

Watch this episode of All Things Advocacy with Bismarck Mayor Steve Bakken and Community Development Director Ben Ehreth here. You can find more information about the Network, Together 2045, and how Bismarck residents can become engaged by watching the video.


On-Demand Events
Bismarck Age-Friendly 2045 Ambassadors Briefing: Places and Spaces for All

Watch this session and gain insight into the city's new comprehensive plan – called Together 2045 – and how you can shape the future of your Bismarck community. Likewise, you can learn more regarding Bismarck being a grantee of the 2021 AARP Community Challenge grant and the enhancements happening in your community.

Bismarck Briefing: All About Roundabouts

Watch this session to hear from a Traffic Engineer with the City of Bismarck, who will share the public survey results from the pop-up roundabout that happened in September. Likewise, learn from the Director of AARP Livable Communities on why projects like the roundabout show a community that it is possible for streets to be both safe and efficient.

Four-Part Series: How to Make Your House a Home for Life

Watch this four-part series and learn how to live safely and comfortably by enabling where you live to be a "lifelong home." Information includes technology upgrades and in-home services; home improvements or additions; and new construction techniques that allow you to age in place.