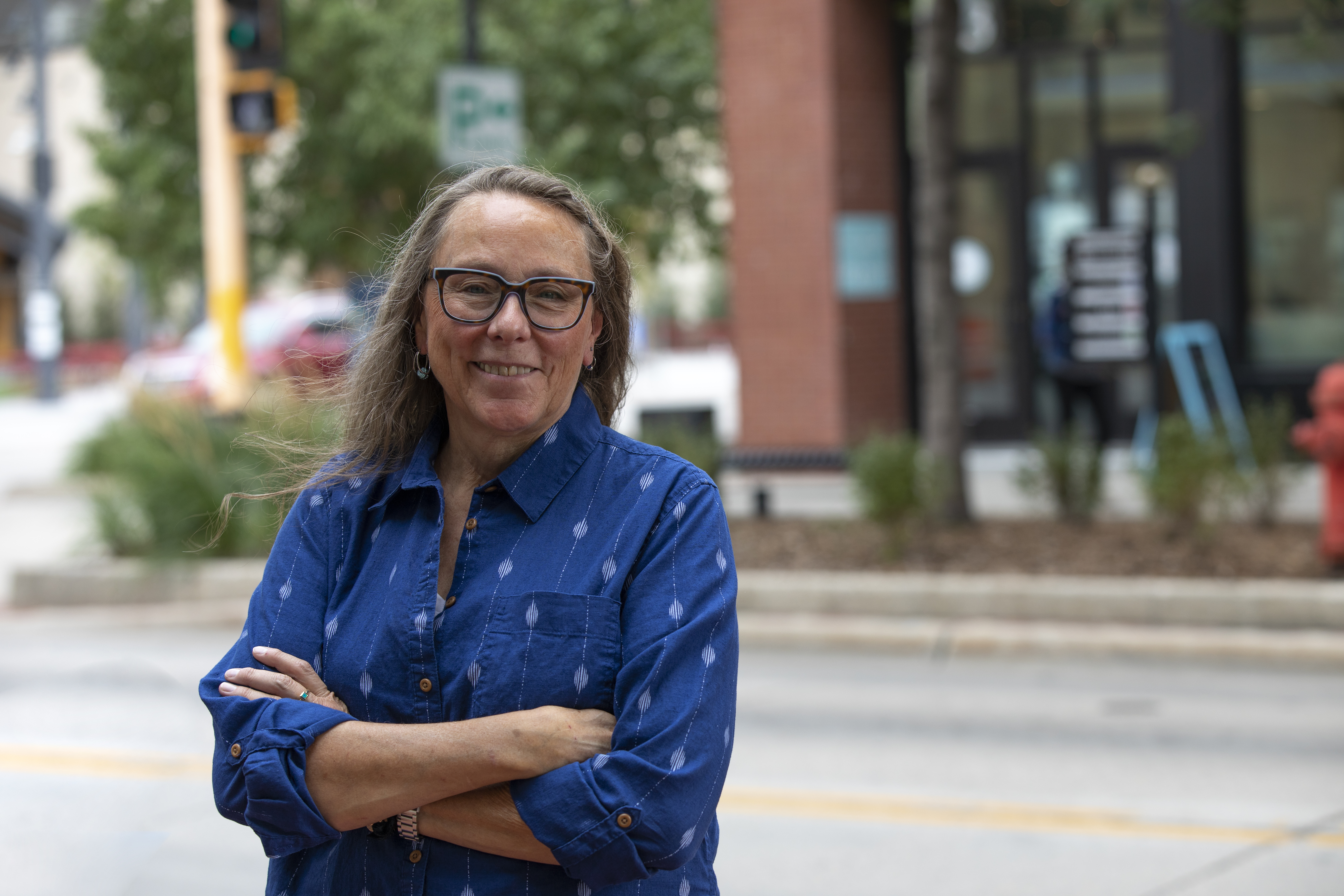 Cindy Roholt of Fargo is the recipient of the 2021 AARP Andrus Award for Community Service – AARP's most prestigious volunteer award.

The award recognizes outstanding community service and symbolizes that individuals have the power and ability to make a difference in the lives of others. The award is given to just one North Dakotan annually.

Roholt received the award during a virtual recognition event on Oct. 7. Watch a recording of the program on YouTube.

Roholt has also been involved in numerous volunteer activities. Since 2010 she has served as a member of the board and on film review jury panels for the annual Fargo-Moorhead LGBTQ Film Festival. From 2011-2016 she was a board member of Pride Collective and Community Center and was the treasurer for the last four years of her term. In addition, she is very active in supporting addiction and recovery programs for the LGBTQ+ community in the Fargo-Moorhead area.

Roholt was also one of the founders of the Red River Rainbow Seniors and served as secretary-treasurer for the first three years. This group is dedicated to providing advocacy, education, support, and social activity that has been crucial to promoting good mental health and avoiding isolation for older LGBTQ individuals in the Fargo-Moorhead area. Roholt is also a trained interviewer for the group's oral history project, "Breaking Barriers: Harvesting LGBTQ Stories from the Northern Plains"

Roholt has also been a leading advocate for LGBTQ people in the state. She has been the treasurer and one of the key organizers of the annual North Dakota LGBTQ Summits, helping to connect people across the state. She has worked tirelessly to support the summit through pursuing funding, recruiting speakers, developing the programming and marketing.

Roholt has also been an advocate at the local level, speaking in support of a "hate crimes" ordinance before the Fargo City Commission, as well as being a spokesperson on LBGTQ rights and women's rights issues.

One person who nominated Roholt for the award wrote, "To have dignity, one has to be seen and heard. Cindy's volunteer work centers around creating opportunities for the LGBTQ population to be visible and to humanize the LGBTQ population for those who may only be familiar with stereotypes. Cindy's work with people across the age spectrum encourages people to view the long arc of life and see the possibilities that are open to them."

As the award recipient, Roholt has chosen Pride Collective and Community Center in Fargo to receive a $1,000 contribution in her name from AARP to support their work with Red River Rainbow Seniors.

Others nominated for the 2021 Andrus Award are Joel Arnason of Grand Forks; Jackie Schindler of West Fargo; Marge Conley of Wilton; and Steve Saunders of Bismarck.