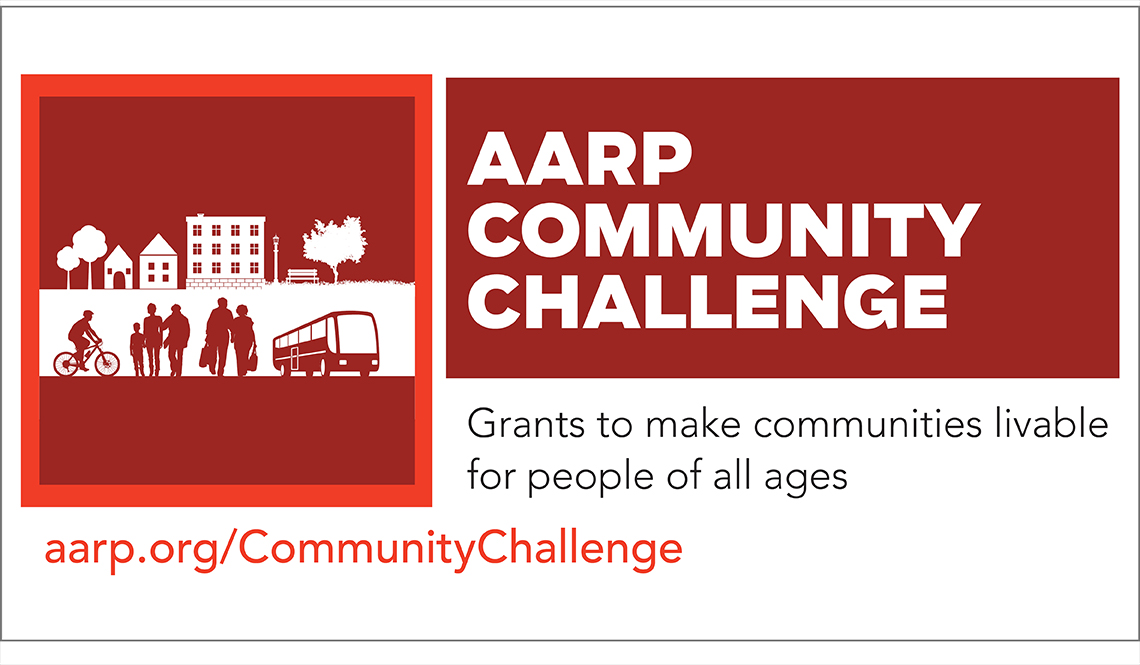 Forman, Jamestown and West Fargo are each recipients of a 2019 AARP Community Challenge grant. A total of nearly $1.6 million will be distributed to fund 159 "quick action" projects across the country, helping communities make immediate improvements and jumpstart long-term progress to support residents of all ages.

A total of 1,661 applications, including 27 from North Dakota, were received from non-profits and government entities for the program, now in its third year.

North Dakota communities receiving grants this year are:

City of Forman ($1,700) to help create a public green space on a vacant lot on the city's Main Street.
Jamestown Parks and Recreation Department ($3,000) to fund a pop-up demonstration bike path as part of Walk/Bike 2019! and to gauge public support for a permanent multi-use path.
City of West Fargo ($10,900) to install an assortment of games in the new city-owned, downtown plaza along Sheyenne Street to foster social connections among people of all ages.
"AARP has resources to help communities across North Dakota become better places for people of all ages," said AARP North Dakota State Director Josh Askvig. "Our work to make communities more livable provides the framework and the tools for North Dakota communities of all sizes to be great places for all families. Providing these grants will hopefully spur further long-term improvements to enhance North Dakota's preparedness for an aging population."

Each of the projects is designed to achieve on one or more of the following outcomes:

Create vibrant public places that improve open spaces, parks and access to other amenities.
Demonstrate the tangible value of "Smart Cities" by engaging residents and policymakers in accessing, understanding and using data to increase quality of life for all.
Deliver a range of transportation and mobility options that increase connectivity, walkability, bikeability, wayfinding, access to transportation options and roadway improvements.
Support the availability of a range of housing that increases accessible and affordable housing options.
The full list of grantees can be found at www.aarp.org/communitychallenge.

"AARP has teams on the ground in communities across the country who hear from mayors, community leaders and local residents about the value of getting quick wins to create long-term change. We developed the Community Challenge grant program to answer that call and help build momentum for more livable communities nationwide," said Nancy LeaMond, AARP Executive Vice President, Community, State and National Affairs. "This year, we are proud to fund more projects in all 50 states, Washington, D.C., Puerto Rico and the Virgin Islands."

The Community Challenge grant program is part of AARP's nationwide Livable Communities initiative, which helps communities become great places to live for residents of all ages. As part of this, AARP staff and volunteers are working across the country, engaging and mobilizing residents, delivering technical assistance and expertise to local leaders and organizations, and supporting the work of the 381 communities and four states that have enrolled in the AARP Network of Age-Friendly States and Communities.