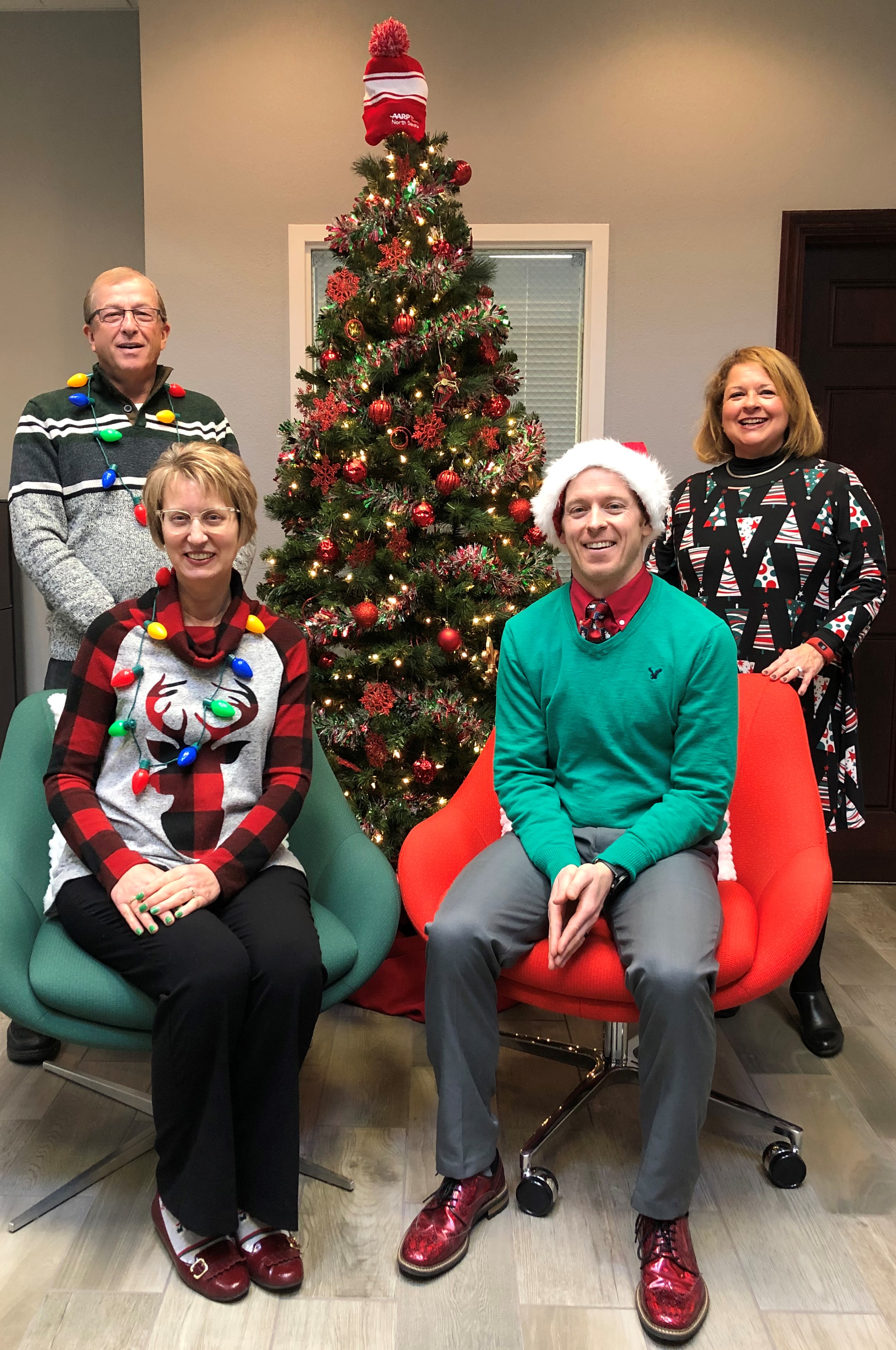 'Tis the season! Have a happy and safe holiday and best wishes to you and yours for the new year from the AARP North Dakota team: Lyle Halvorson, Wendy Hogue, Josh Askvig and Doreen Riedman.

Stop by here next month. We will be posting information about a new team member and details on 2020 events as we finish planning for them. And follow us on our Facebook page for even more timely updates.

We look forward to seeing you in the New Year!